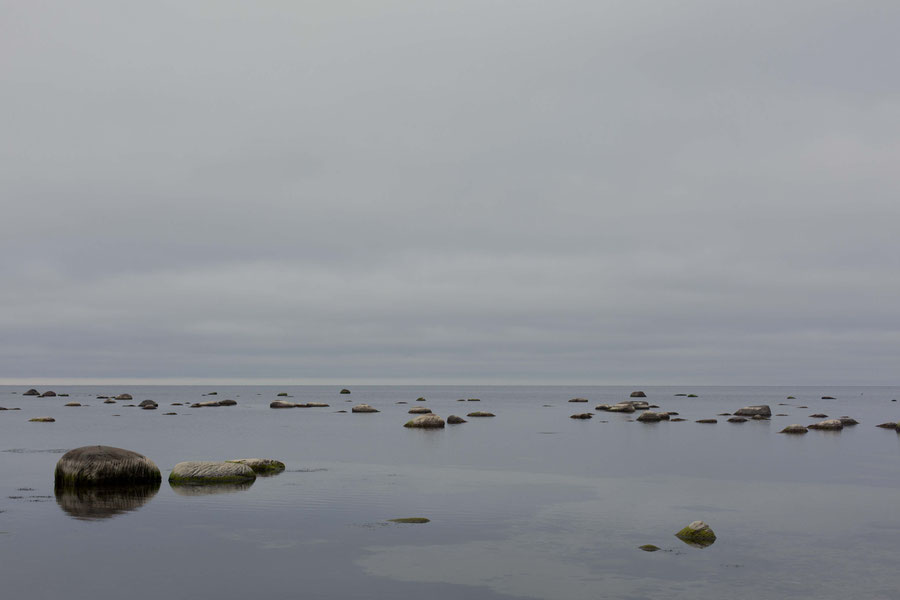 I walked to the nearest town: 6.9 kilometres. I would never have done this voluntarily four weeks ago. It took me only an hour, in Poland it had been three more for the same distance. Well, an hour was still 6 minutes more than I had calculated and so I came too late for my bus. Here on the island came the buses on time or too early, I was told. I ran only pro forma to the bus stop but behold. There he was. The bus to Panga. I went in; the bus driver spoke good English (after Poland and Lithuania I am surprised when older folks speak it at all) and even a few chunks of German. He was happy to see me and chuckled at the idea of me wanting to go to the cliff on my own, which was probably a rarity. When I arrived, I understood why...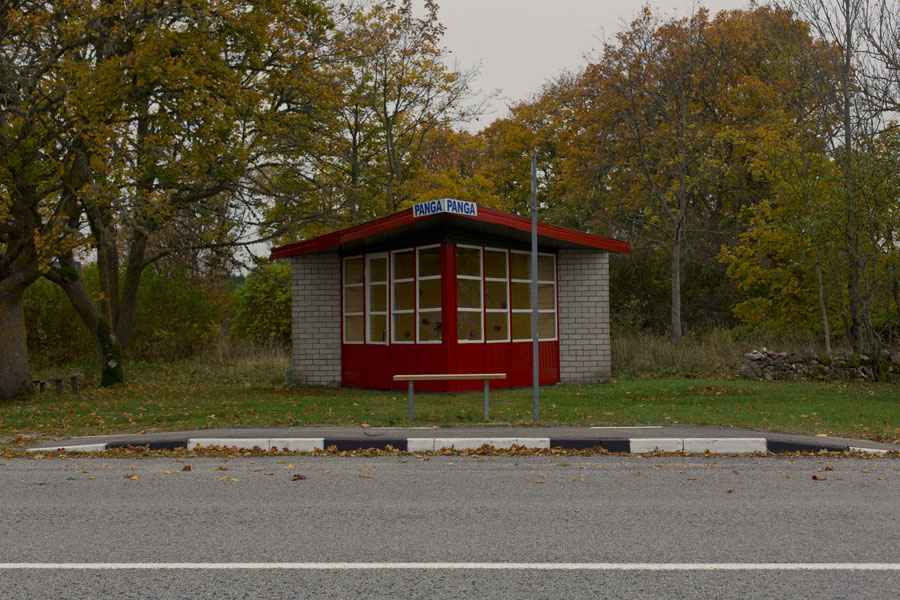 The bus was cold, no one had taken off their jackets or opened them even a little. The caps remained on their heads and the gloves on their fingers. The window panes steadily steamed up. The fuller the bus got, the less we saw. As we approached our destination, one could only guess at what was outside or see the passing by colours of the forest. Only the front window allowed a clear view of the road ahead. The island itself was flat. There were no mountains, only the crater of a meteorite strike from a long time ago and the cliffs of Panga. With the 21 meters steep drop into the sea, they were unique. Since the bus took me to a bus stop that was 2 kilometres from the cliff, I had to walk from there. Of course, I had no other information with me than the bus times from the tourist information. I did not know how these cliffs would look, nor what I could expect on my arrival. I knew there was only one link back to the city, and that would be 4 hours later. Initially, I had assumed that there would be a cafe on the cliffs, but that was a wish I put out of my head when I stepped off the bus. I wouldn't find a small café where I could sip a bowl of soup. (I later figured out that there is one, I just didn't see it.) I was once again very glad about my extensive breakfast and the pack of Tucs in my backpack. I ran past a strange swing construction - funny fact, it's a sport here, the aim is to rotate 360 degrees, round-trip - and then I continued my wandering onto the rocky beach. "These are the cliffs of Panga!" I thought. Not quite. "But maybe that?" I ventured on. I wasn't sure, what would 21 meters look like? At some point, the question no longer arose. This had to be it.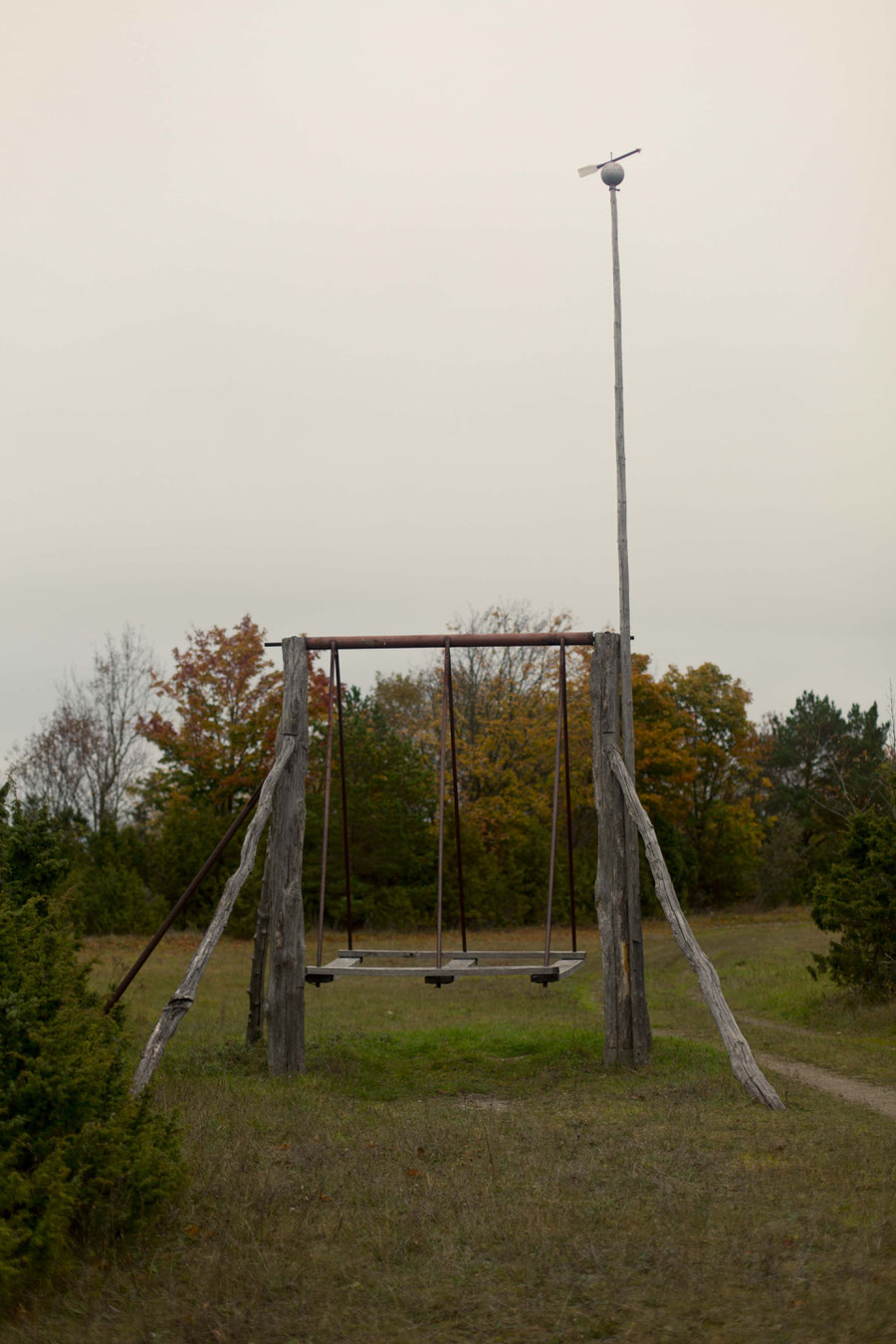 For the longest time, I had this natural phenomenon for myself entirely. I was able to balance on the slippery rocks, which were overgrown with algae. They were just as far away from the cliffs that I felt secure of a potential rockfall and close enough that it was still dangerous. My shoes were worth more than gold once again. In wise foresight, I had downloaded enough Podcasts, so I didn't have to spend time alone with my thoughts, but could still enjoy the sounds of jumping fish and sloshing water. For scarcely had I left my little writing-room, the thoughts of Sigulda came back into my head. Although I had found a solution in my mind, my heart hadn't caught up yet. The excursion itself was quite nice, but also necessary, because I wasn't writing fiction. I am writing about my trip, and when I didn't move or talk to people, I had nothing new to say. The tension of introversion is finite.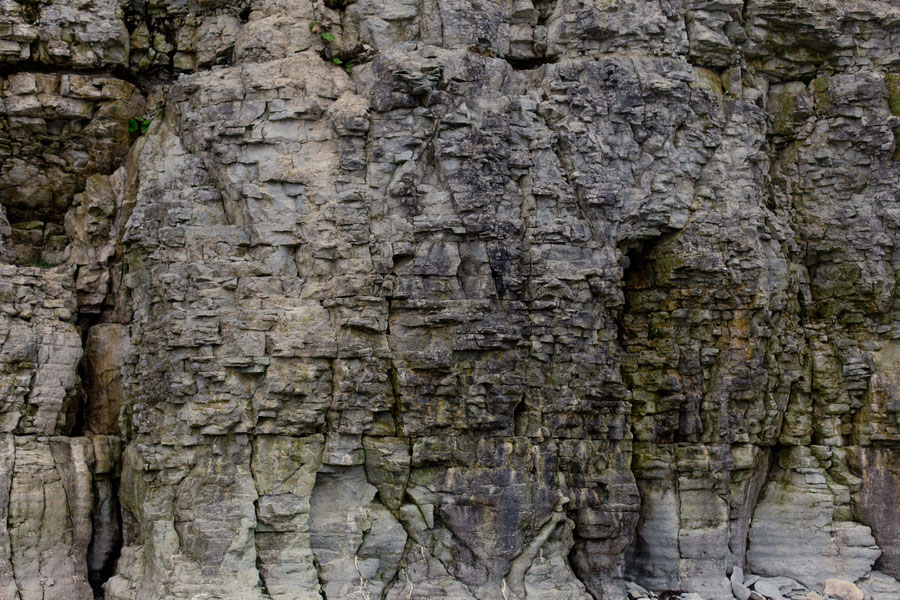 I was back at the bus stop with another hour to spare. Being too early is a new sensation for me. I hate waiting. Particularly in the cold, and it was freezing. My lips had turned blue, and I was ready for hot tea. I would have to wait. Despite my coldness, this was and still is the most beautiful bus stop I've ever seen. I spent the time singing and made senseless and ridiculous sound recordings on my phone. A bit too late I noticed how close the next house was. Before I could get too upset about people listening in, my bus rescued me. In the meantime, it had become dark, and once again I congratulated myself on having chosen this island. The bus driver was extremely friendly, she drove the people practically to their front door and always led short and cordial conversations with them. It reminded me of the Knight Bus in Harry Potter. Do you remember? This impression was underscored by the people waiting at bus stops. They lit up like light bulbs when the bus approached. Magic. They wore reflectors from head to toe. Anyone who moves through the streets in the dark in Estonia is obliged to wear reflective clothing. As there are no street lights on this island (just in some villages and the town). If it weren't so useful, it would be funny...