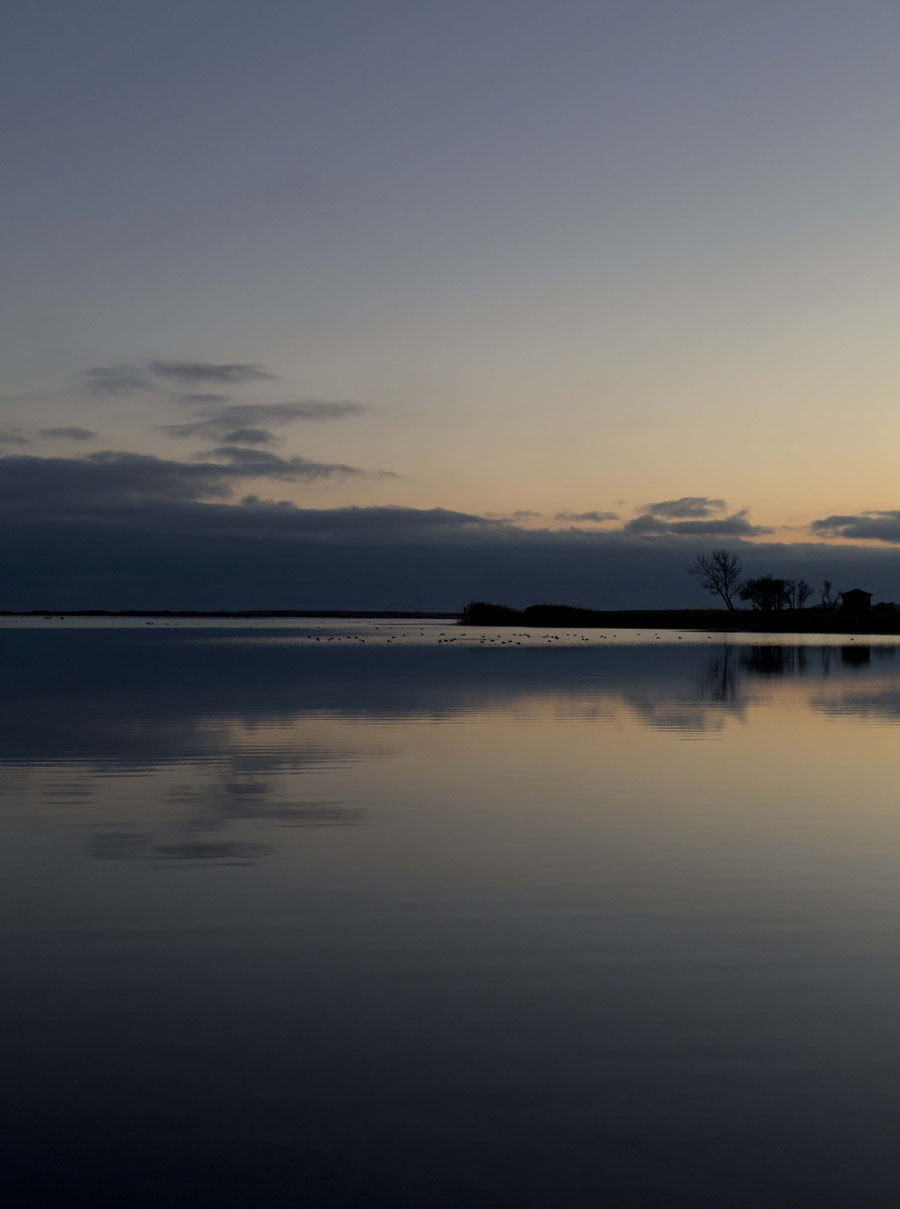 This island is an incredibly beautiful place. There was everything I needed to live and much more. My hosts took good care of me and provided all the tips I might have needed. The end of autumn was already noticeable. The light had a winter quality and the nights were freezing. The rhythm of life, dictated by the fire, did not lose its appeal for the whole week.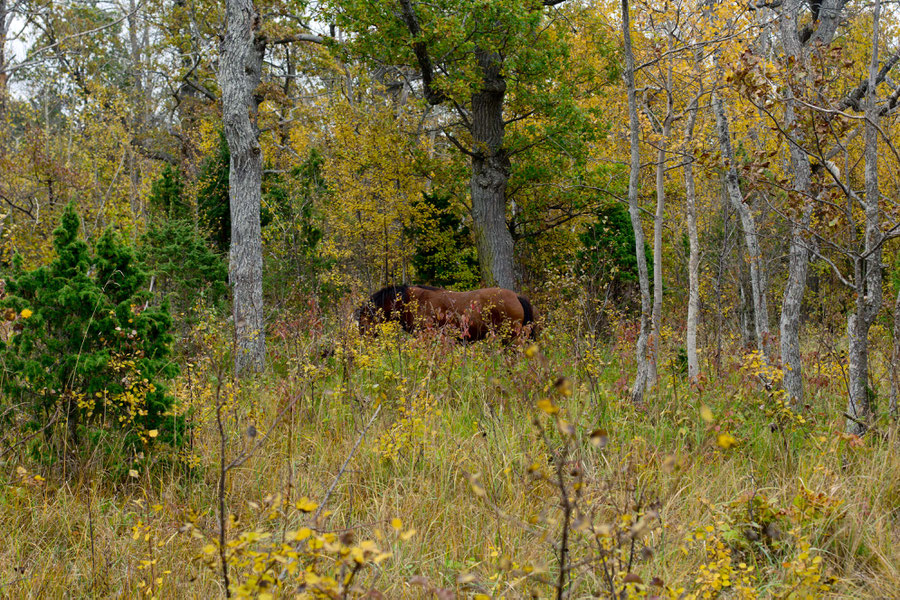 Beneath my room was a shed that housed a series of well-maintained mountain bikes. I borrowed one to get into the city one day. Earlier, I had waited bootless for the bus at midday, once again (it turns out, this one comes only at the weekend, conveniently written in Estonian). It meant that I had to find an alternate mode of transportation because I had no desire to walk the 6.9 kilometres to Kuressaare again. I took the bike.
On the way to Kuressaare, I had made a small detour into the nature reserve. I walked on old forest paths from one ancient oak grove to the next. Wild boars had torn up the earth. The dead and hollowed out branches and tree trunks were the home to a sizable bat population. It was idyllic and eerily historical. The trees here had survived both world wars, the Russian occupation and the independence of Estonia. They were over 400 years old and grown beautifully. I felt lucky. Following this path, I slowly approached the sea. On the beach, I met these three guys. Lucky, again.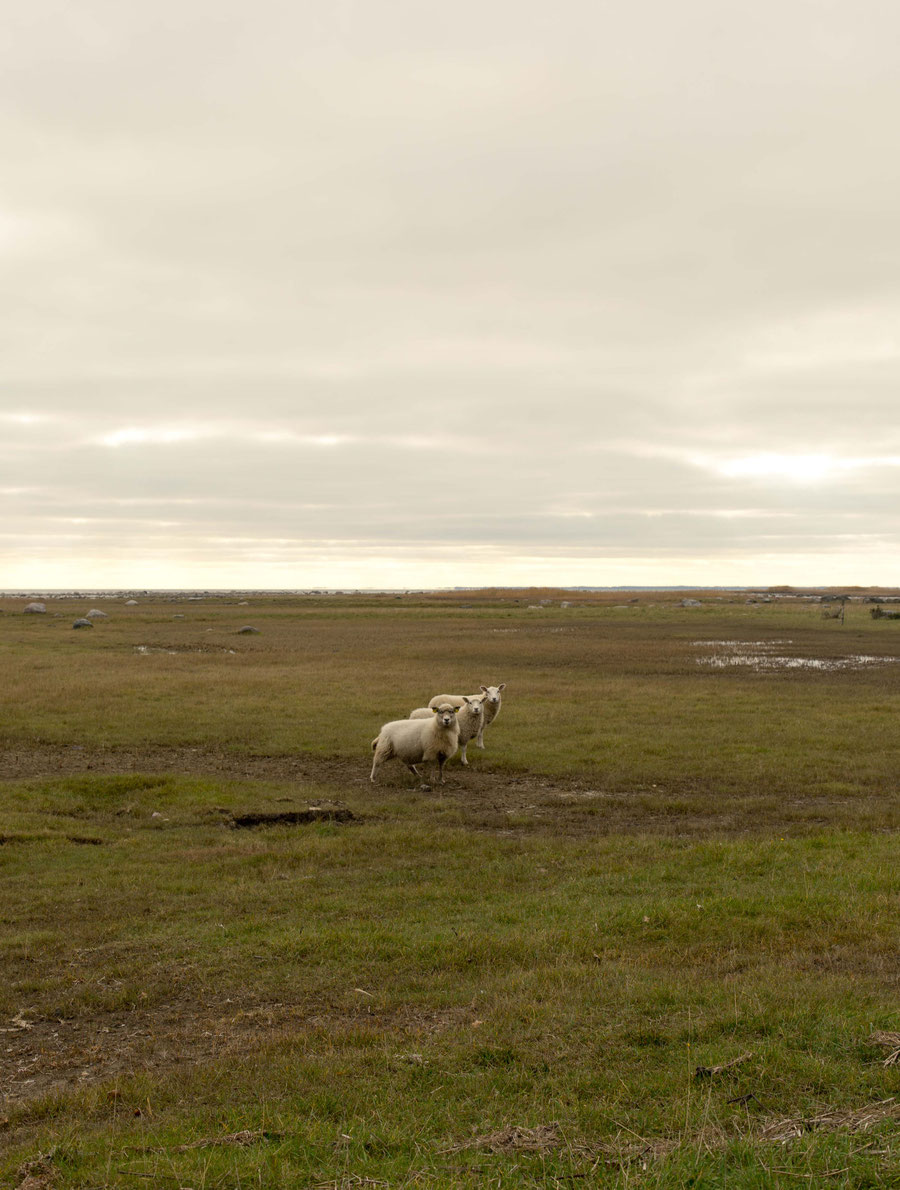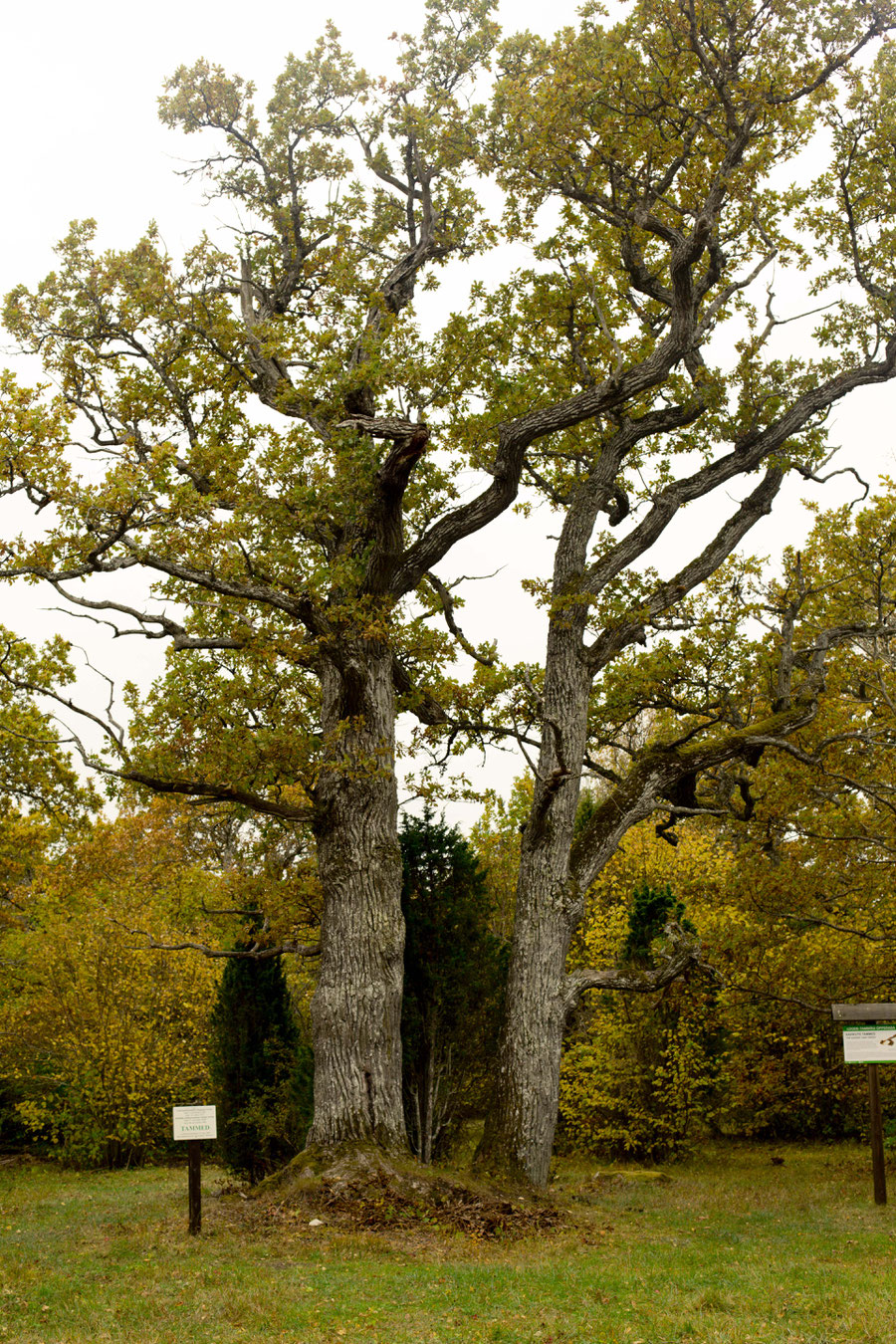 Kuressaare is a small, but beautiful city. It's where most of the streets on the island lead. It's the Rome of Saaremaa, but contrary to the eternal city, exploring it takes about two hours (bonus). The biggest attraction was the untarnished castle near the beach, surrounded by a fully functioning moat filled with water. When there was light, the castle's reflection in the water made everything look glamorous. Trees with golden autumn crowns lined the water and made for a picturesque scenery. There was free wifi.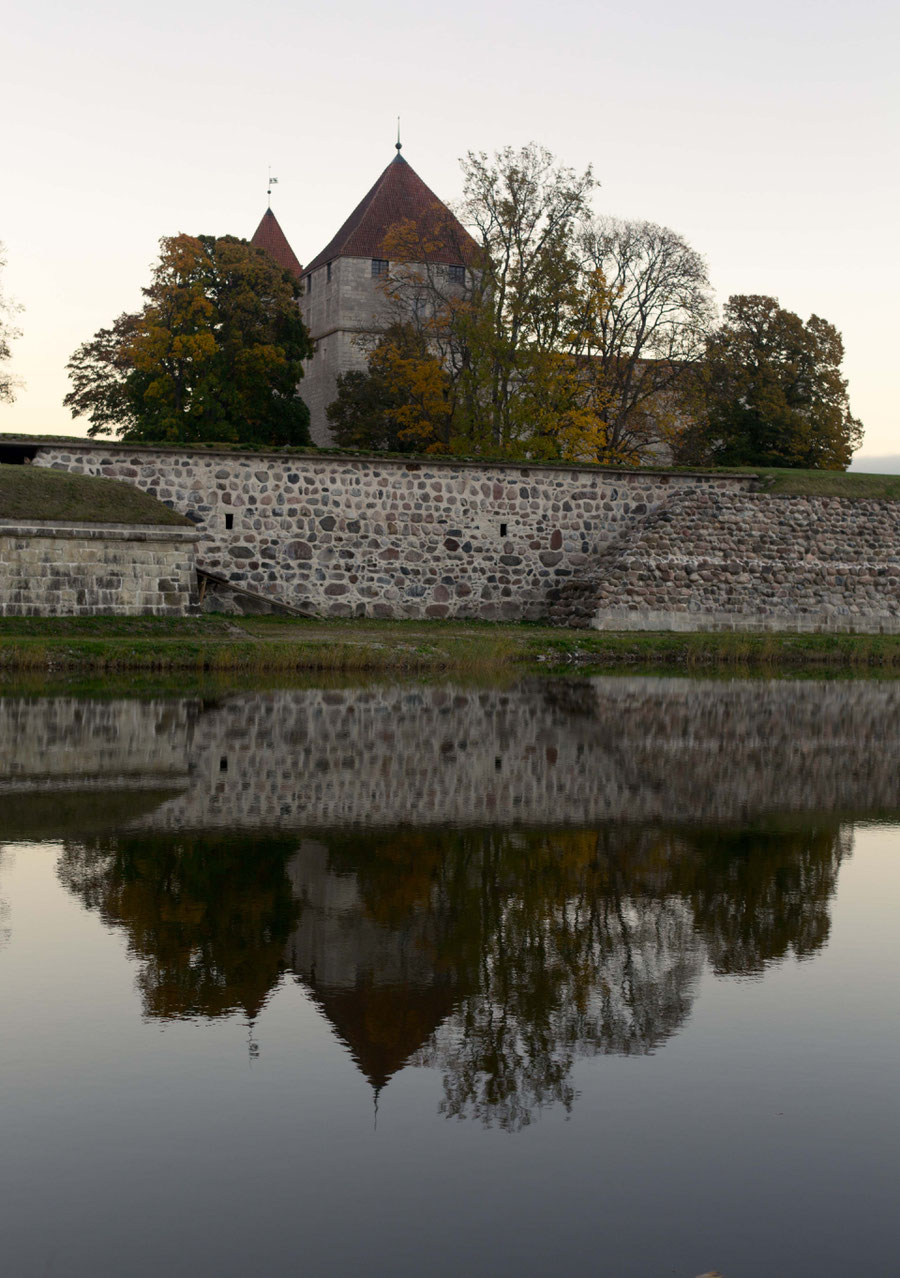 If anyone is looking for a holiday destination, which is a little out of the German mainstream: I recommend Saaremaa. Especially in autumn. During summer, the mosquitoes might get quite annoying, I don't know, one must try. The locals think that it's not too bad, but they say that in Finland as well.
If you are looking for culture and don't want to read beforehand, this could be disappointing. There is plenty of cultural stuff, but you have to see and recognise it. Architecture and history have little to do with what we learn in school in Central Europe. Nature here is breathtaking in all the seasons and all weather. The Estonians know and therefore come here every summer. I stayed in this AirBnB and can recommend it wholeheartedly and without reservations. They have taken spectacular care of my tired little person while simultaneously leaving me to my own devices. Alone, in a group or as a couple, by car, by bus or hitchhiking you can move around here without problems.