Porvoo sits on the southern coast of Finland, one hour east of Helsinki. With fifty thousand inhabitants it's one of the twenty most populated cities in Finland. It's particularly attractive because it has a relatively large area of old wooden houses, an old town with a town hall and a cathedral. After Turku, it's the second oldest city in Finland. Through it flows the river Porvoonjoki, which, when I was there, was charmingly frozen and sang under the ice. Wale like sounds echoed across the river like an electronically distorted didgeridoo with a long echo.
I was in the middle of the bridge when I first heard these sounds. The bridge's railing, wrapped in colourful woollen knitwear, as if to fight off the cold, added a cute detail on the people who live here. Behind me, a procession of warmly-wrapped and well-dressed Finns with lights in their hands walked over the bridge, to an unknown destination. The city fought with a thousand small light sources against the night and the fog. Every ray of light hung in the air, made visible by the mist. It was charming.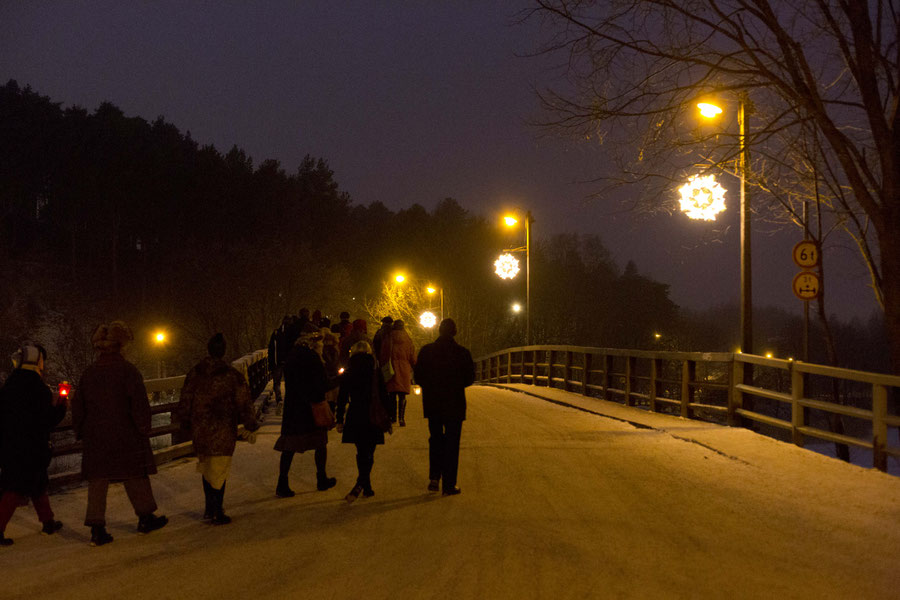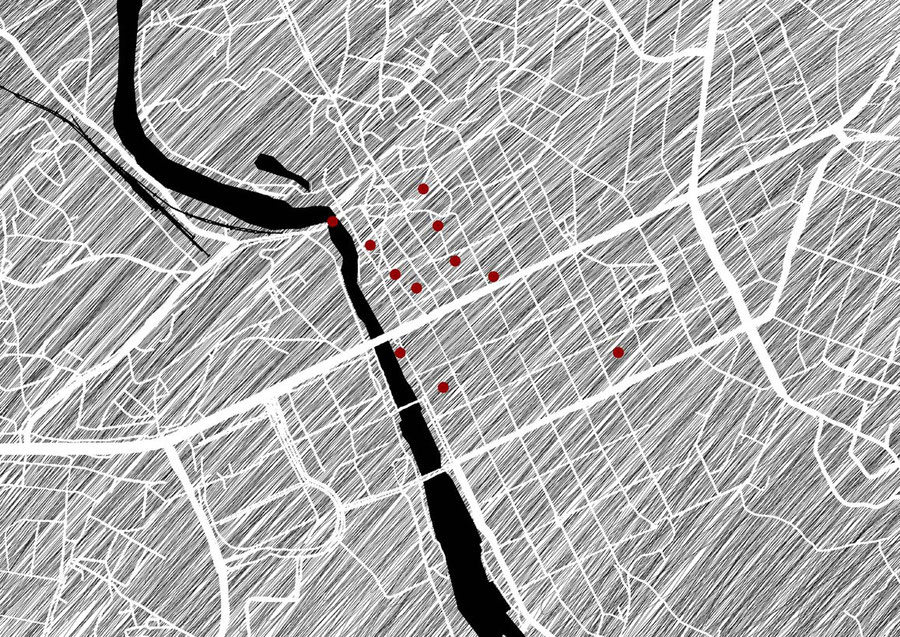 In many places, it reminded me of Peterson and Findus. The city with its pink and hazy sky seemed peaceful and surreally enchanted. For me, this contemplative homeliness was a balm for my grieving soul.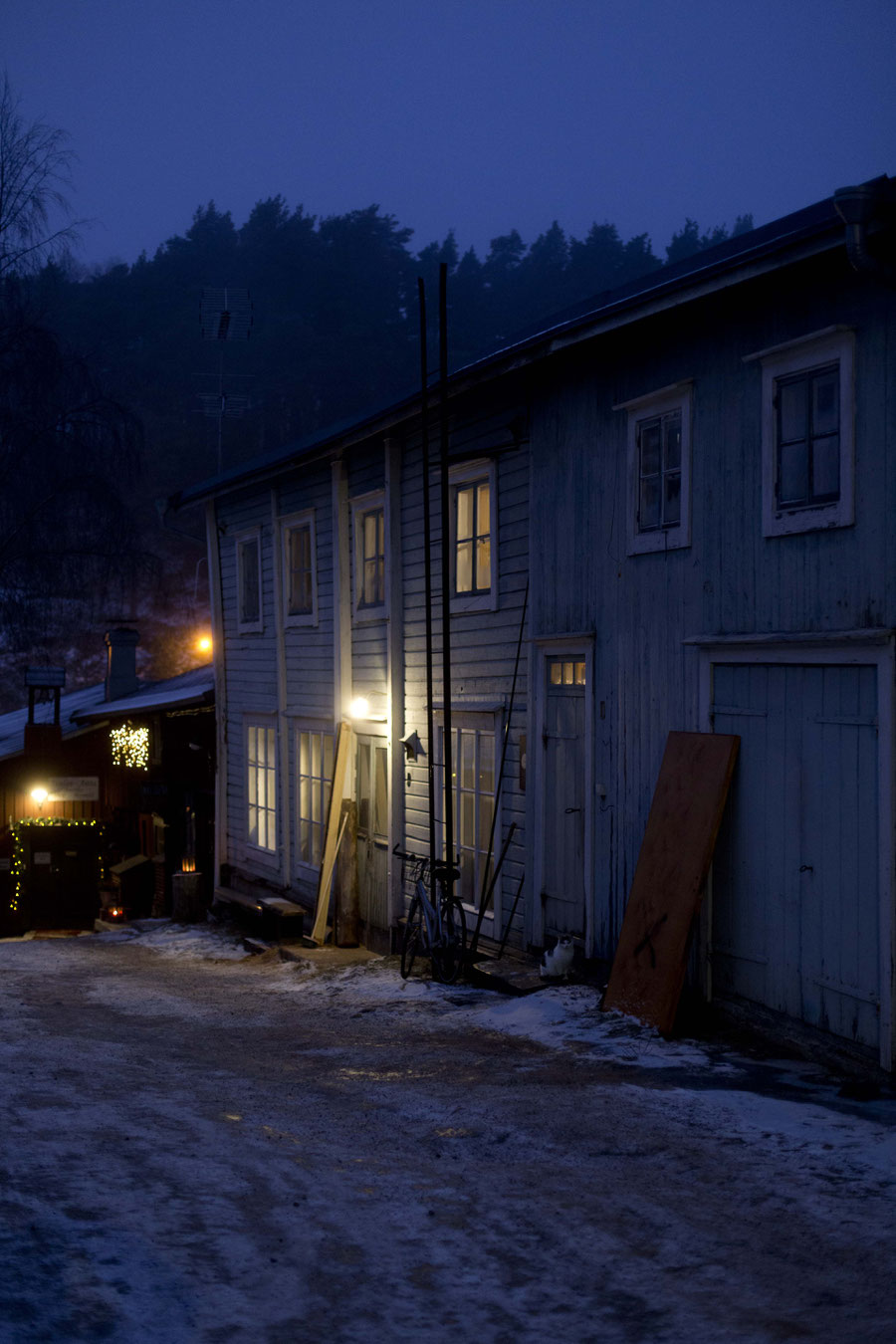 The expansive, mostly homemade Christmas decorations that were for sale in the little shops tickled all my shopping nerves. Fantastic wooden toys for curious children's hands and clothes from small labels were for sale in the little boutiques.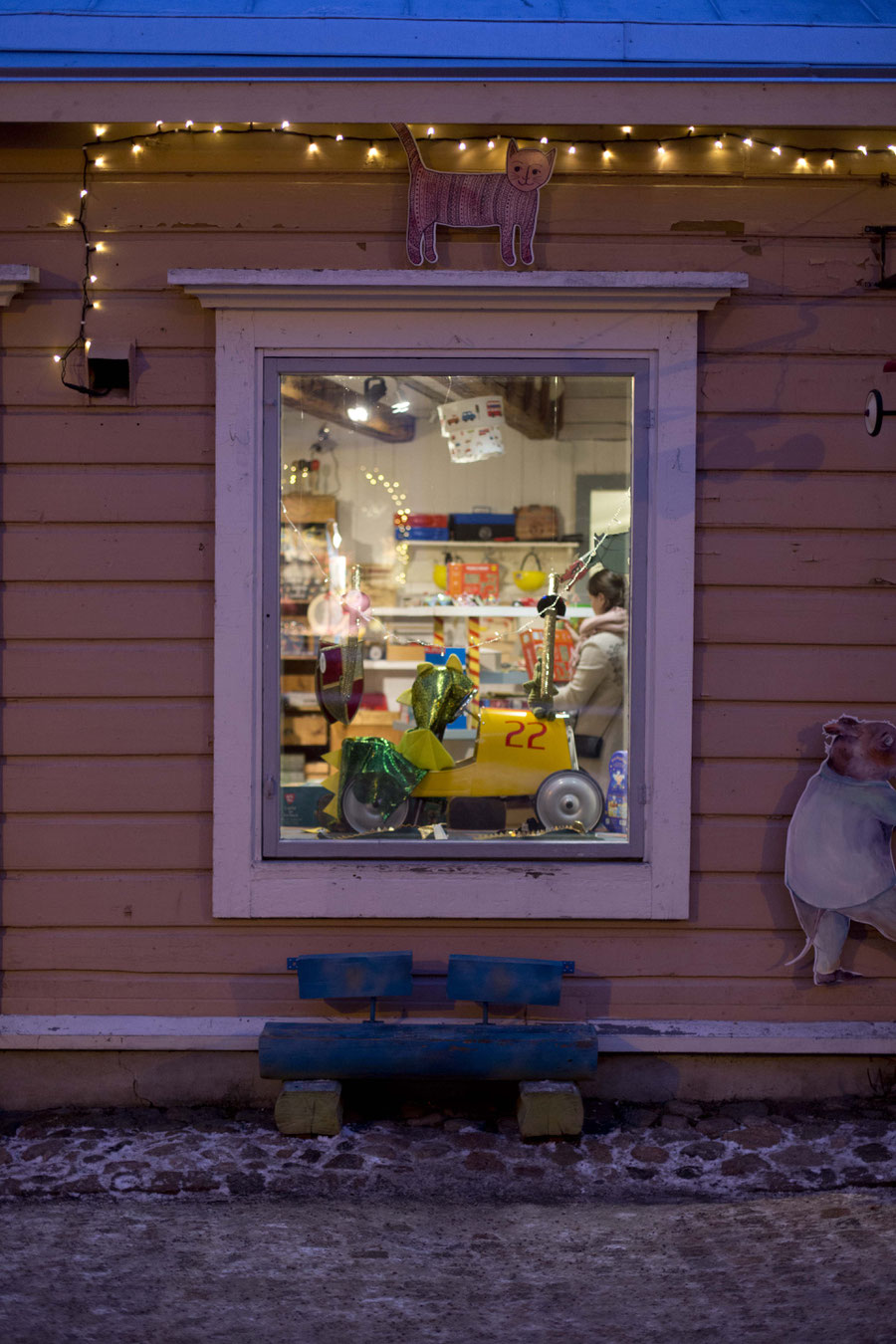 I understand now why poets, thinkers and the occasional rock star made this place their home. Even though the rest of the city was designed in boxes and solely built to be practical, this old town is a diamond with all the nicest imperfections.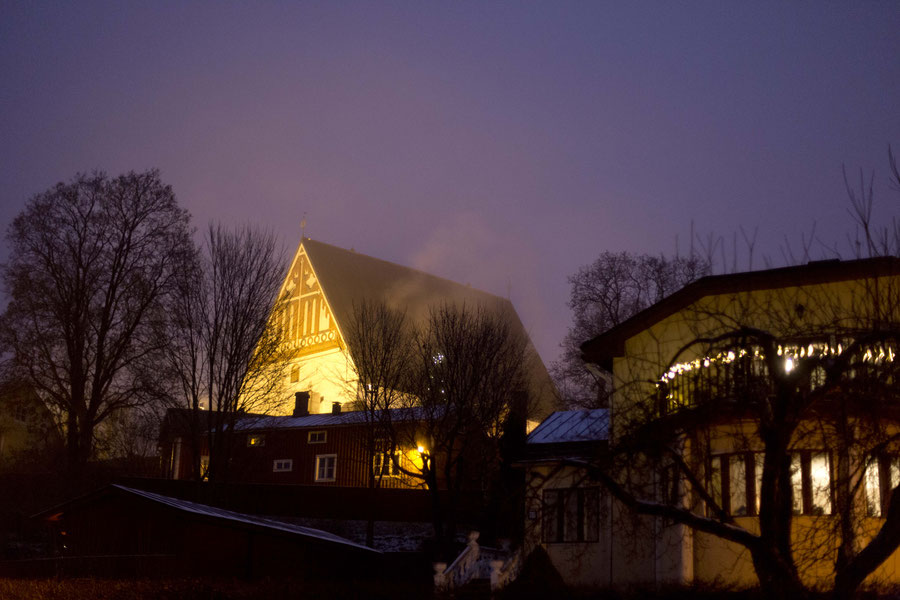 Above all, towers the city's landmark, the old stone church with its gilding of red bricks. It is one of the seventy-three oldest preserved medieval stone churches in Finland. Besides a few castles and the one cathedral in Turku, it's one of the oldest Finnish buildings. It's where the first ever Finnish constitution was confirmed by the Russian Tsar Alexander I. Far from its history it's a beautiful place, which gives the wanderer a small and genuine look into old Finland.