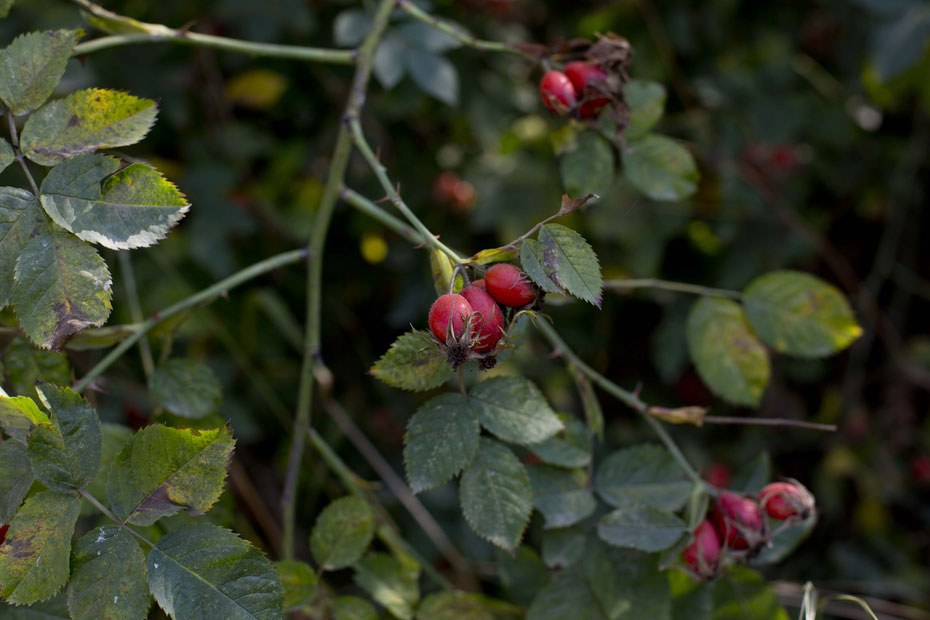 My visit to Dilijan is marked by the breach of trust described in the previous post. I felt like I was done with Armenia. Dilijan is a nice little town, but the position of women became more and more apparent to me. Through R., whom I met in Alaverdi, I got the contacts of I. and S., also volunteers. Both come from Germany and have been contesting the Armenian waters for several months. They learn the language, can already read and have experienced some exciting moments. Since they were sent by the European Volunteer Service, they have an Armenian guardian. This is blessing and curse at the same time. A curse because every movement is observed and commented, and a blessing because it's indispensable. This constant observation is typical for this country. Here, everyone knows (or believes to know) about everyone's business.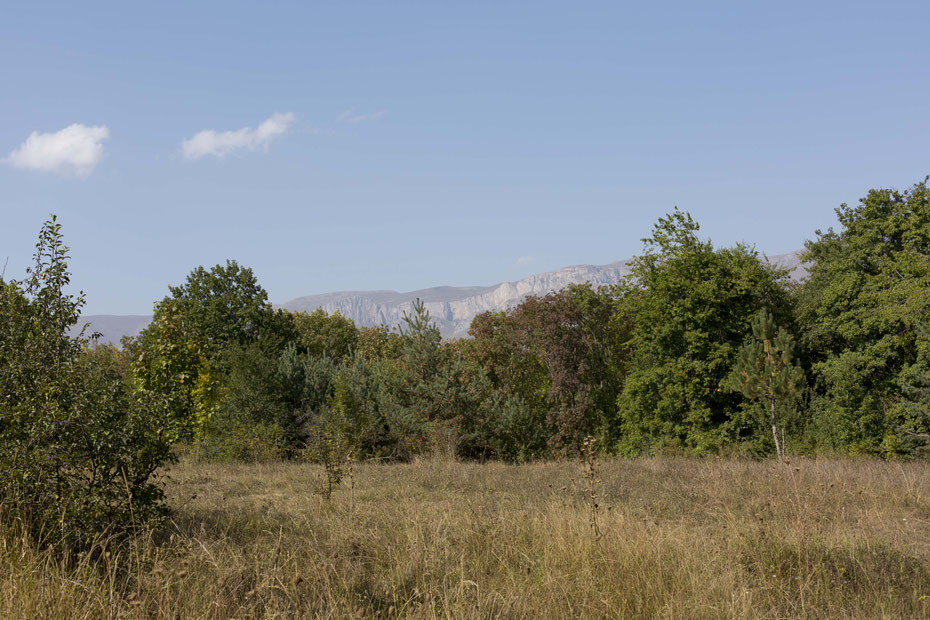 In no other country, I was asked as often, whether I wanted to sleep with some strange (usually older) men. (However, this was my experience, I met women who had no problems in Armenia, but in Georgia all the more.) These requests followed by discussions, shattered my European sense of honour so much that I wanted to go to a country without men. Against that kind of unexpected verbal overreach, I can only protect myself here, when I am in male company and then (already tested) it's lovely. For men of course not, they must quickly go into a side street, establish their dominance and of course they have to pick up the tab. (In my opinion, this is a bad habit in far too many countries, and I will never be able to get used to it.) For me, it's foolish and senseless, and it makes me speechless, angry and defiant.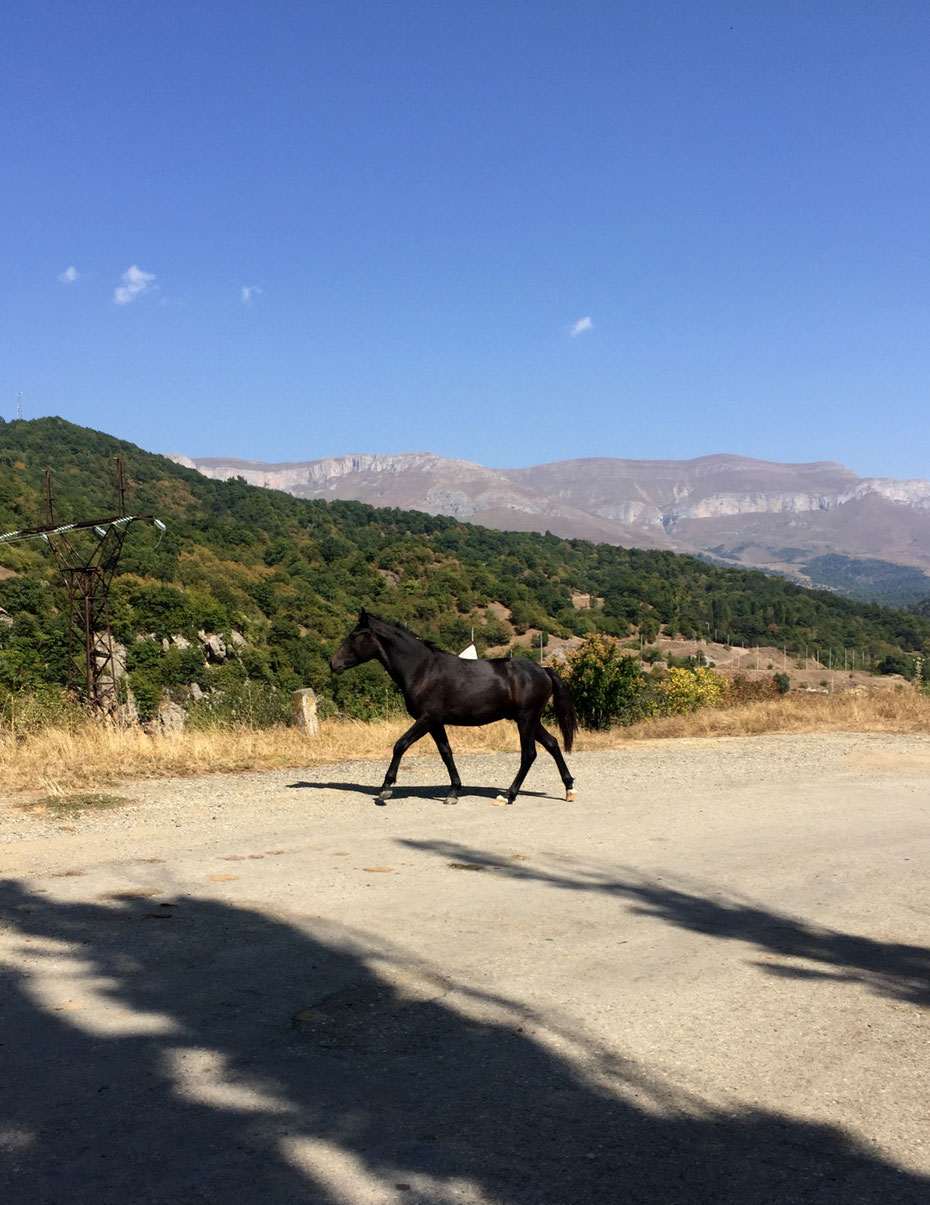 In Dilijan, I speak with no one, do not react to the ubiquitous honking of the passing men and stomp into the national park. Only when a young wild black stallion crosses my path, nervously and with a respectful distance trying to avoid my gaze, something reconciles within me. I know, I know, there are good men everywhere in the world. I myself know plenty. But one rotten apple is enough to send me into a bottomless rage.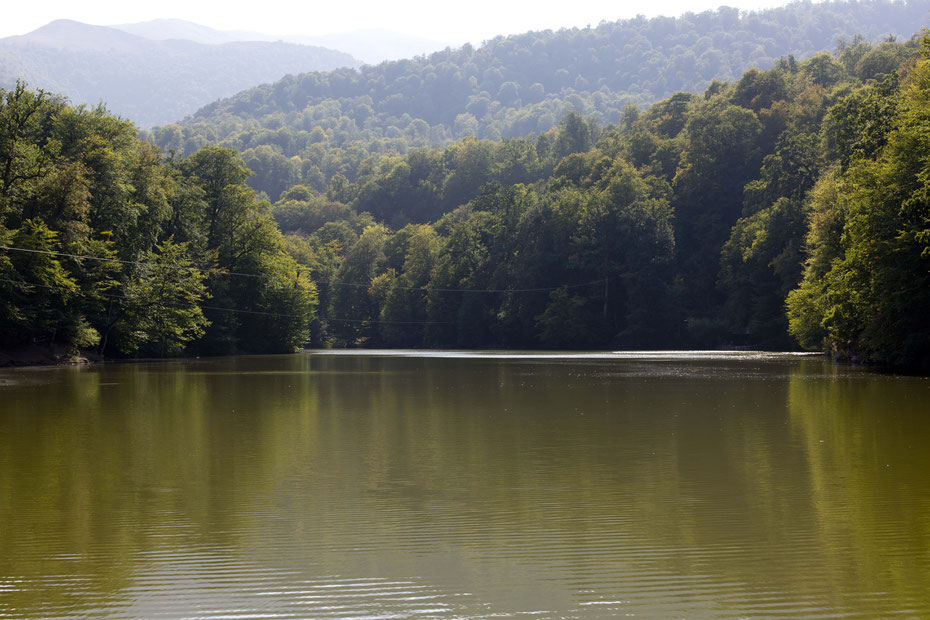 After a distance of 23km and a disappointing touristy visit to a mountain lake, I got a grip on myself and felt like I could at least enjoy female company again. With men, I will probably not warm up here. I don't respect machos, have no understanding for assholes and also no desire to breathe the same air. Even if we don't speak the same language, they notice this quickly. In the meantime, it doesn't matter to me if I ruin the reputation of my countrywomen. Fortunately, I can just move on. (The Armenian women, by the way, are not treated as the European women, because they have brothers and fathers who "take care" of them. There are a couple of locals I met, that with great conviction profess that Yerevan is the safest city in the world – where no one has ever been raped or robbed – and I cannot help laughing with contemptuous-disbelieve.)