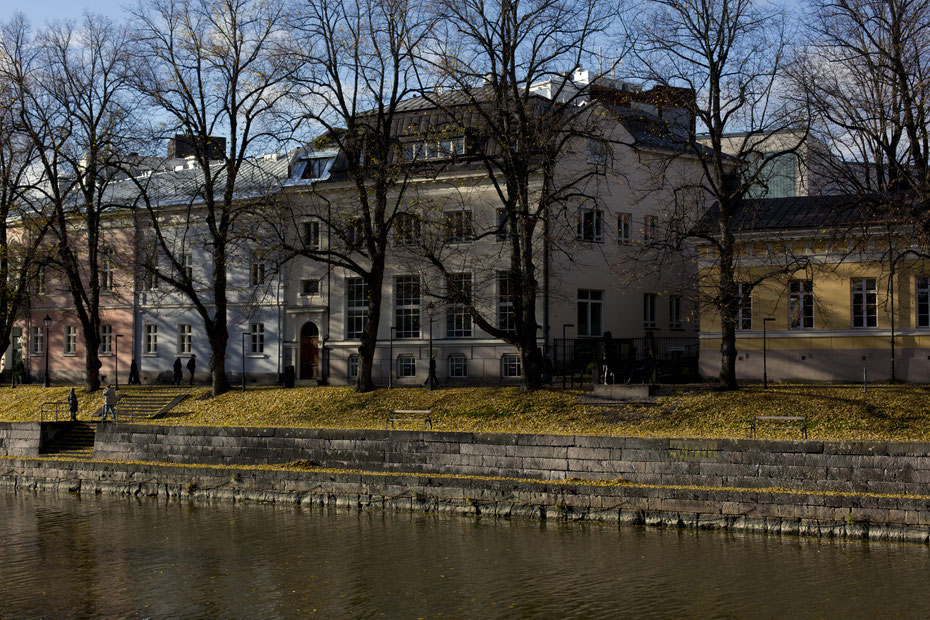 Finland. I was there. This is where I would have to organise an alternative, finally create new facts. It was the last country before I would leave the perceived security of Europe and for the time being my cultural habitat. I realised that this border crossing was one of the biggest hurdles. I have experienced not speaking a common language with the people around me before. That didn't worry me as much as my ignorance about the unknown rules and conventions. I swayed between fear of the foreign, the sheer size of Russia, entering the dominion of Putin, and the certainty sleeping somewhere in my head that beyond the borders of Europe people had the same basic needs. I now faced the tasks I had shrugged off before because I had to get to Finland first.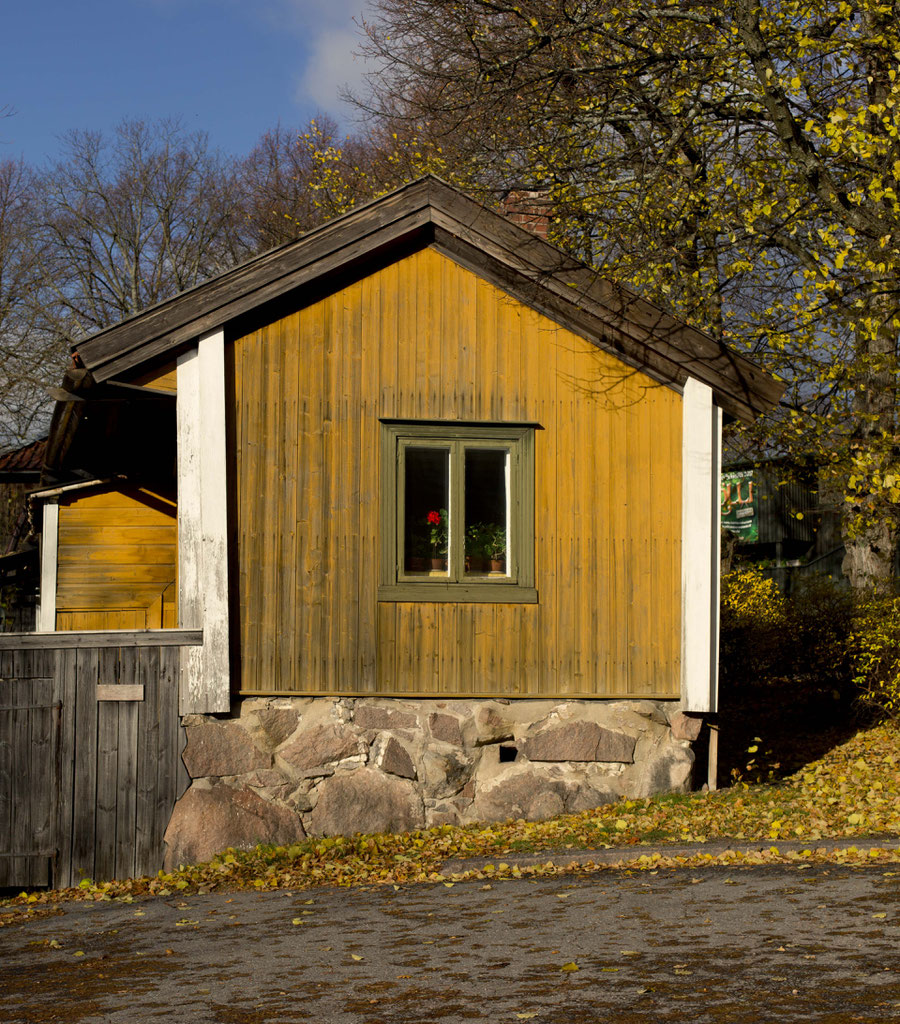 It was already much cooler here than in Stockholm and only minimally drier. Due to the time shift, it got dark earlier. Winter was on the doorstep. Originally, I planned to couch surf, but my preferred hosts were not in town. The alternative was also good. I had rented an Airbnb which was a room in a shared student flat. I had people around me without having to communicate with them directly and without having to be a good guest. Lucky for me, I got invited to a late breakfast (5 pm and the breakfast was the traditional Christmas morning treat, it's EXTREMELY delicious) and a small concert of a local heavy metal-inspired synthesiser band. (Yes, it was very cool.) The student life in Turku was like student life in other European cities. It was reassuring to see that again. I felt at home despite my inner unrest.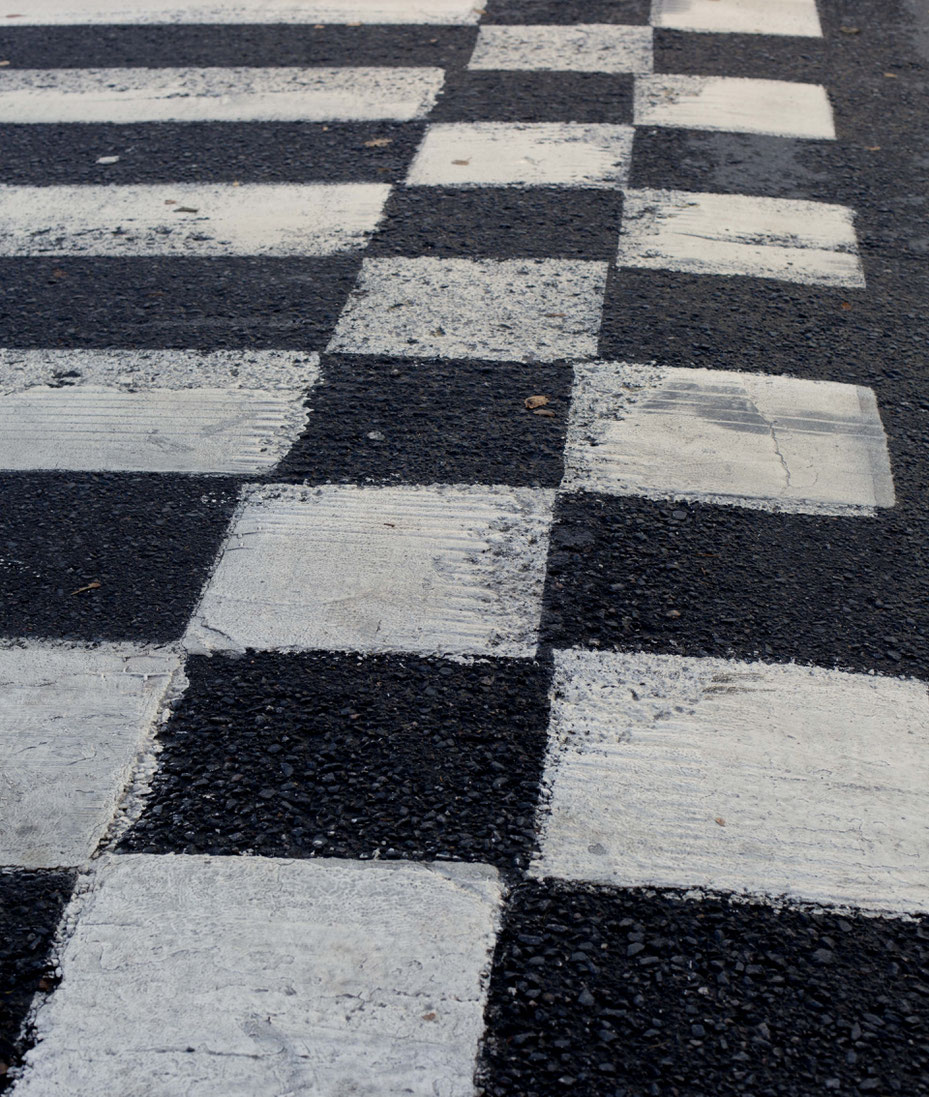 The Finns were still quite foreign to me at this time. On the street, I usually saw people walking around in dark clothes. Unlike the extremely fashionable Swedes, they dressed practical, simple and alternatively hip. The language was indecipherable. I couldn't guess where a sentence or a word began or ended. Fortunately, everybody spoke English. The concert was on Halloween. Whether the Finns were in costume or not, I couldn't make out. It was a small crowd of black figures, which seemed to be very hip on closer inspection. The girls often had short hair or undercuts, hip beanies, boots, or very, very long hair, not infrequently blond and wavy. It was a mix between alternative hipsters and young people who resembled the hippies from the 70s. Think of flowers, colourful knitwear and jeans. No one was dancing. The highest showing of musicality or emotion was a bobbling head. It was only at a later hour that a Batman felt propelled to start dancing and thus amusing all those present. The Finns didn't start dancing as a result of this outburst, they took out their Phones and filmed the twitching movements of Batman.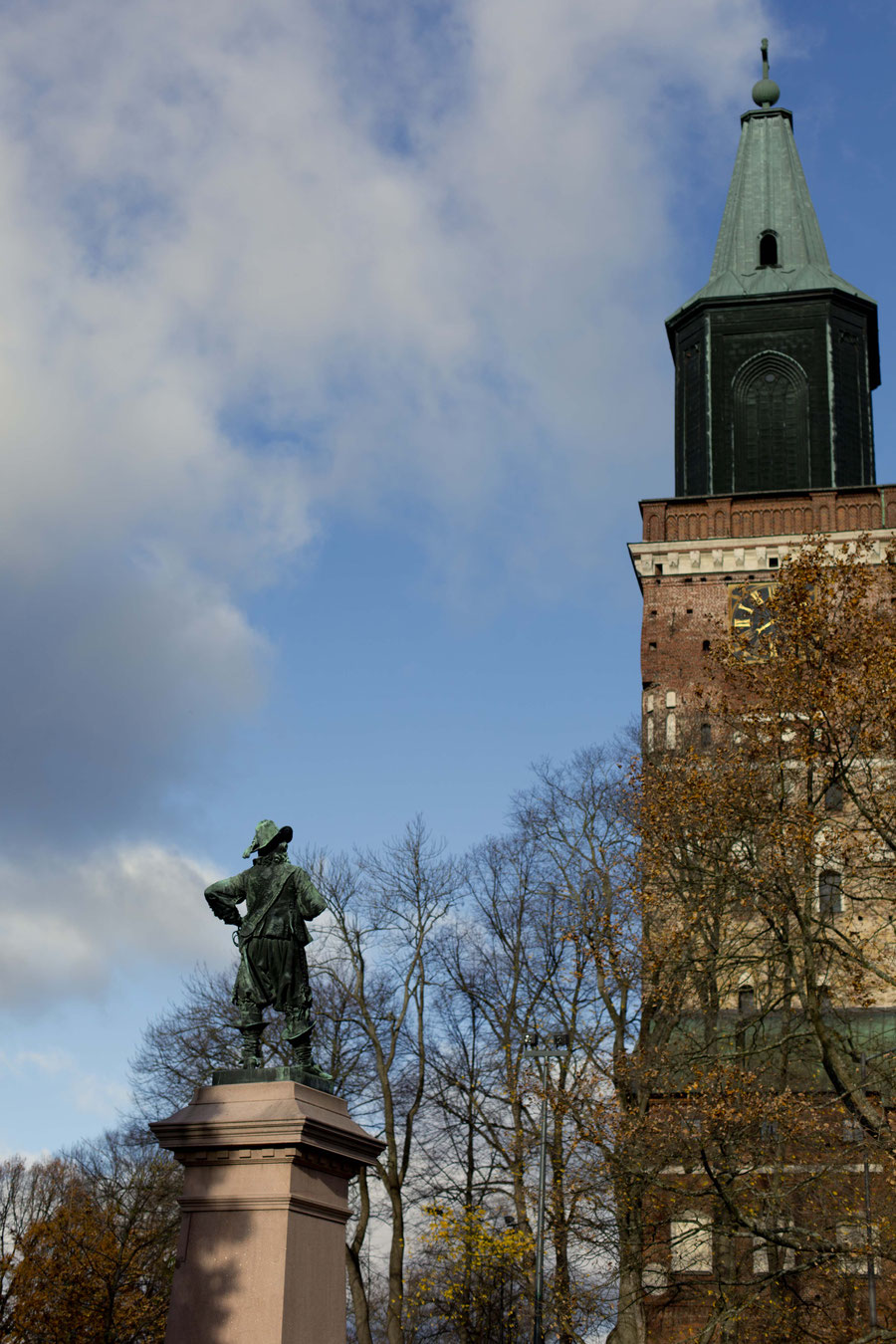 In the coming days, I explored the city in long walks. Without knowing it, I had landed in one of the oldest cities in Finland. There was a beautiful old town with an equally old cathedral that fulfilled all my fantasies of the medieval north. Dark, bare, massive and impressive. Outside were old wooden houses, between which stood modern university buildings and museums. When the sun was shining, it was usually so low that the light flooded the streets and produced great long shadows. It lit up all the bumps on the façades and threw an unreal golden light upon the city. Everything shone and glowed warmly. It was like a greeting: This is the right spot.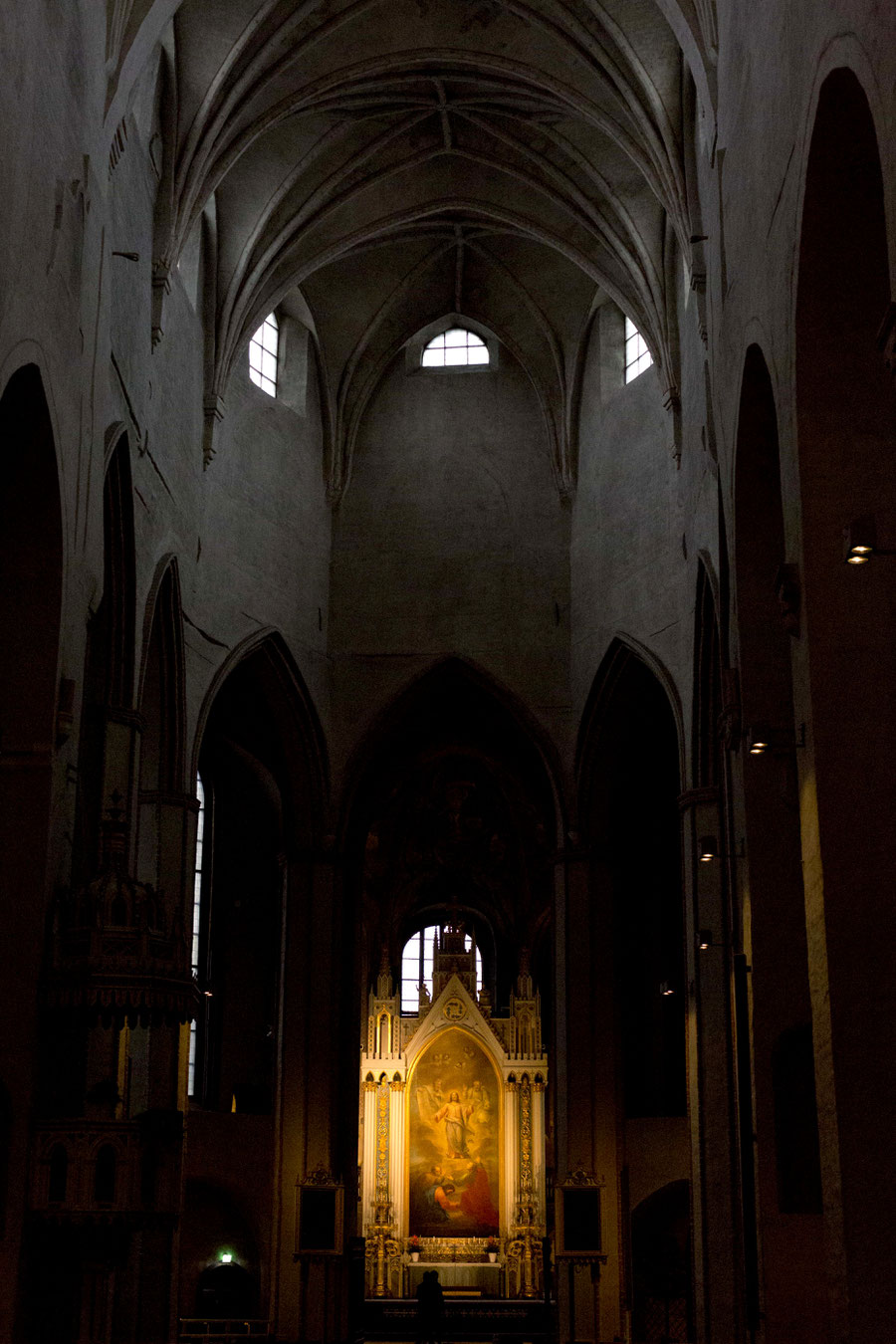 Once again, I overcame my weaker self and went to the relevant website to find a host family. Quickly, I realised, that this would be difficult for Russia and decided to expand my search to Finland. In Finland, an above-average number of families are looking for an au pair. I would later learn that this was because there were hardly any half-day jobs. The mothers had to choose between fairly good incomes or the children. Even though I immediately started to chat with a family, and even had the first Skype interview, it was not easy to wrap everything up neatly. Emotionally, I was caught between several stools. I was frustrated by my travelling, looked forward to the new possibilities, was confident that everything would go well and worried that I was going to make a terrible mistake. I wasn't a child who had to find shelter in the safe harbour of a family with all its restrictions and rules. I just wanted to get to know Finnish life and fill myself up with the comfort and routine of a home.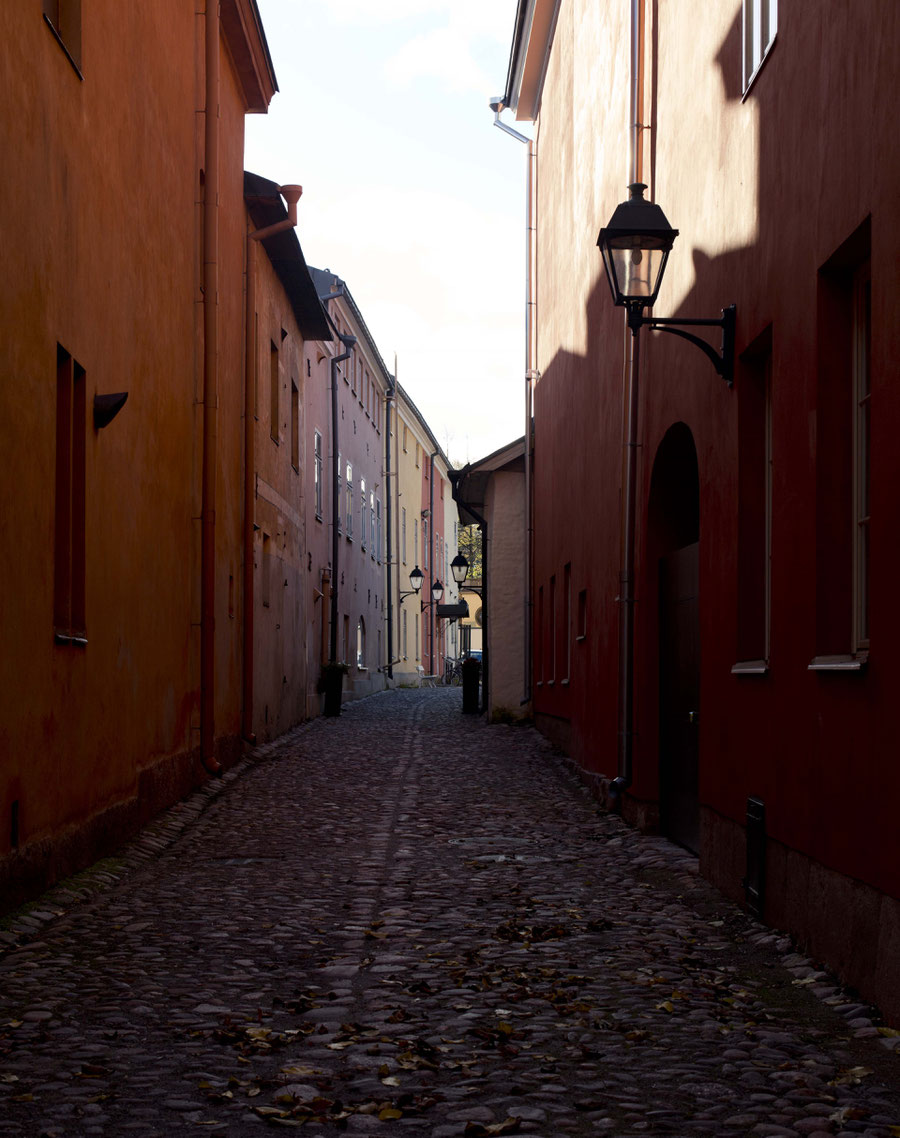 In Turku, I finally had time to Skype with some friends from home. It was wonderful. These phone calls made me happy and affirmed my travel plans. Life on the home front raged. Two of my friends from uni were pregnant at the same time. Some friends were in the process of moving, and others started new jobs. There was a lot to catch up on, and it was a healthy reality check. The certainty of what was happening in Germany - just as expected life continued: children, work, old age, death - wiped the lingering remnants of doubt from my mind and filled me up with stories about people, the old and familiar and self-confidence.