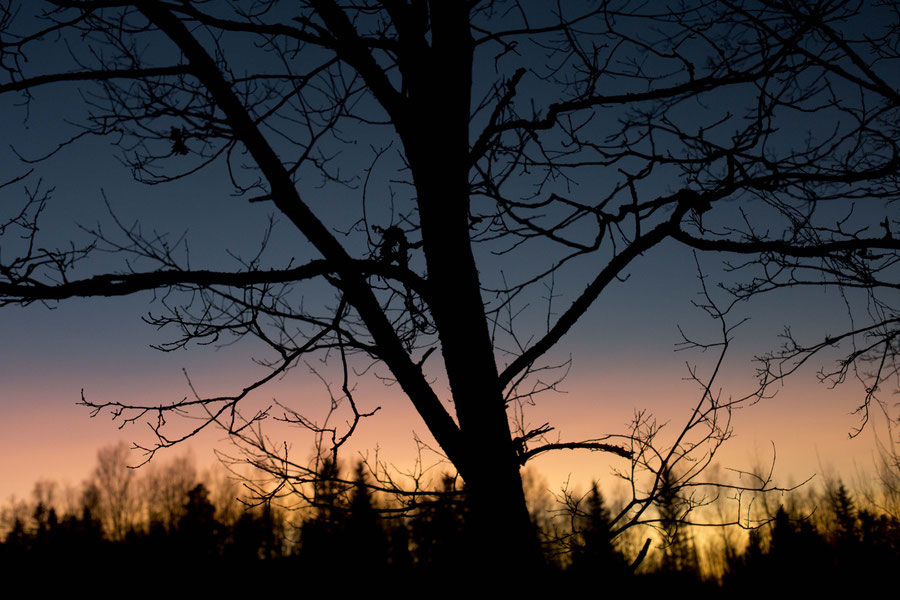 Then, suddenly, everything happened fast. I got my visa for Russia, bought my ticket, had my first big successes in picking up the little girl from kindergarten (breakout of enthusiasm and exclamations of pleasure at my sight), found a way to play with the middle boy and went cross country skiing for the first time. On the 31 of January my successor came, and I introduced her to the inner workings of this family. And then I sat on the train. Bang, bang, pow: Chapter closed.
As a parting gift, R. made me a cake and let the children choose a 10-litre Kanken. I was told that the children's committee chose this brand because it fit my jacket and the colour was chosen because I would certainly prefer magenta over purple. I am open to everything and in fact, this little backpack, which holds just my camera and a drinking bottle with some provisions, is a solution to my little problems. My 25-litre daypack is simply too big and too heavy. Should I just throw it away?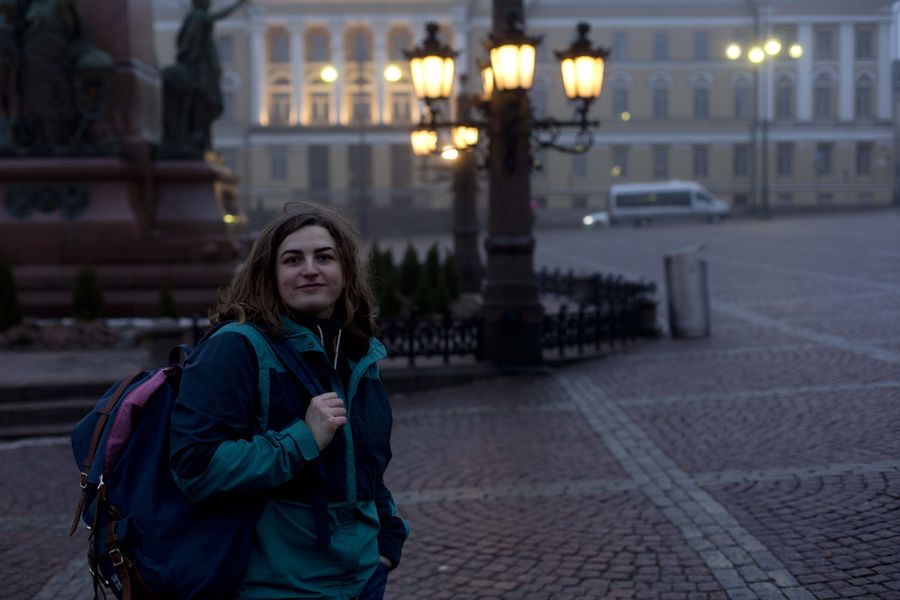 Finland was beautiful. In the last month, I found my place in this country. I discovered ice swimming and returned several times a week. I hadn't seen and experienced everything yet. I still had so much left to do. I could have stayed here for a while longer. But perhaps this is also good. I have a goal for when I return to Germany – after my world tour – and am most likely depressed and desperate. Then I just flee to a hut in Lapland and before that, I visit the summer festivity of my Finns. After all, I have to change my mode of transportation in Helsinki one way or another. I can also add the 10 minutes to Seutula from the airport and then climb onto a train.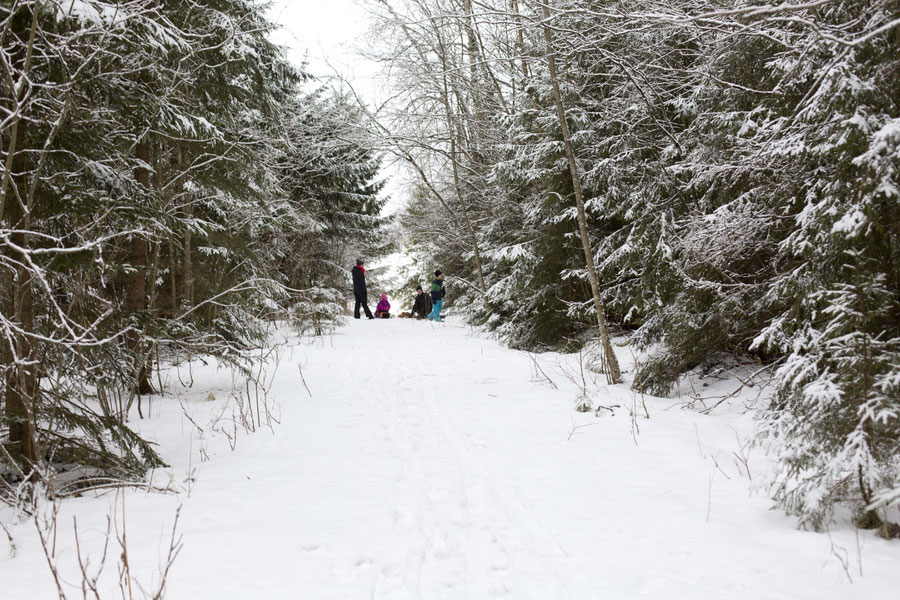 On the last day, we all went out together into the forest and picnicked in the snow with a campfire, hot chocolate and sausages. I learned a series of crafty little tricks that I can use in the future when I build a fire. Besides, I now know how to grill and eat sausages without bread or grill. Ha! Once again, I learned that for life! On the way to Russia, I strongly smelled of campfire. I will not get rid of this smell for weeks.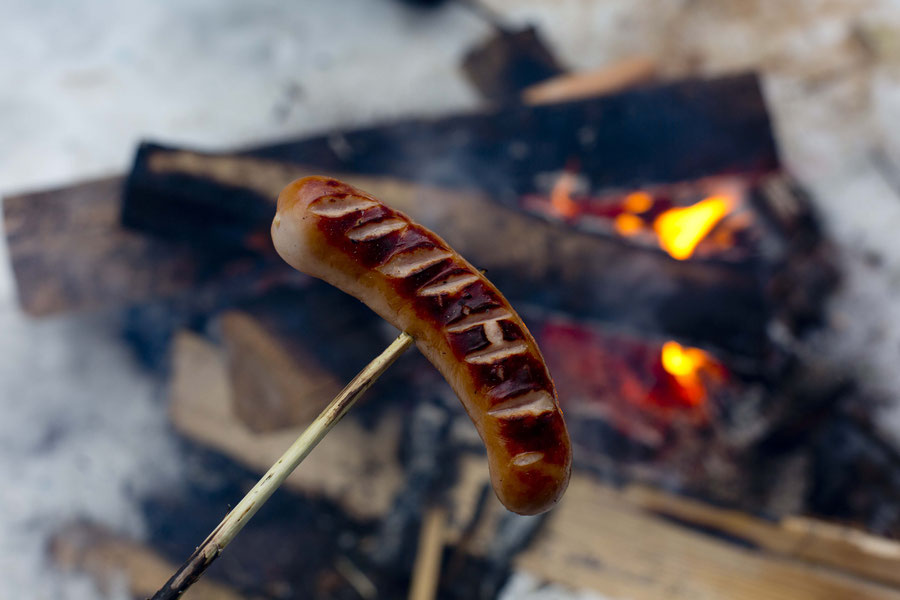 In the train for one last time, I was dazzled by the low Finnish sun, the woods were like thin lines between white-covered fields, and the houses became less frequent. Everything was white, grey, green, or blue. Here I went, leaving political Europe behind: "Näkemin!" and "привет!" Russia. I was a bit sad.