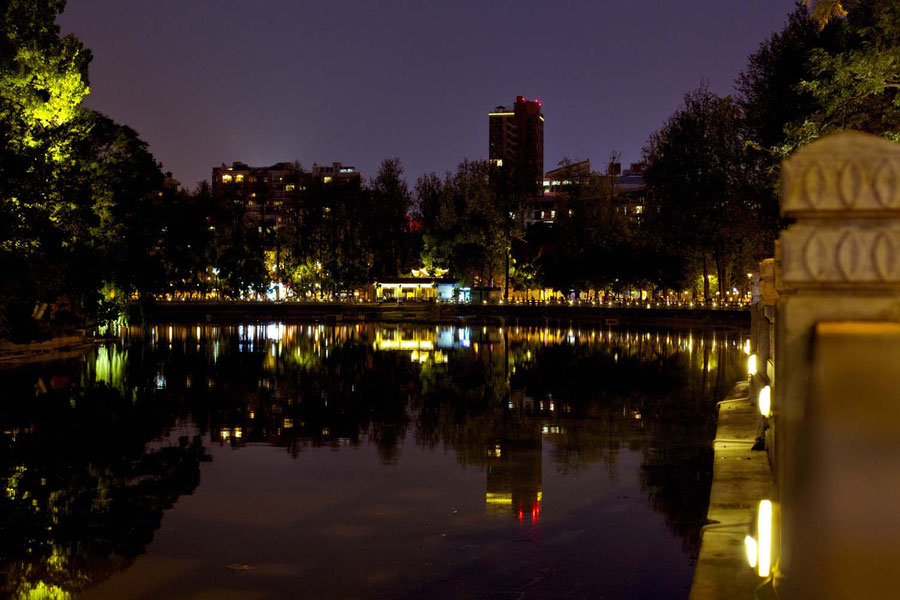 Kunming is a big city. Not in the eyes of the Chinese, of course. It has only 6.7 million inhabitants, after all. This is common in China. Once more I marvel at the relativity of all things, size in particular. On exiting the train station in Kunming, I get on a scooter taxi, and for the first time, I am on an overloaded bike, like I've seen so many times before. The taxi driver and I, with all my luggage, sit on one little machine. It's getting dark. We slide through traffic. My backpack and I are substantial. We hit the buffer with every major hump. I lean back, so I don't have to touch the driver. It's refreshing to feel the wind blow through my hair and to hold my nose skyward. I hold on with one hand, with the other I check the route my driver is supposed to take. He's a good one, makes no detours and does not talk. Just how I like them.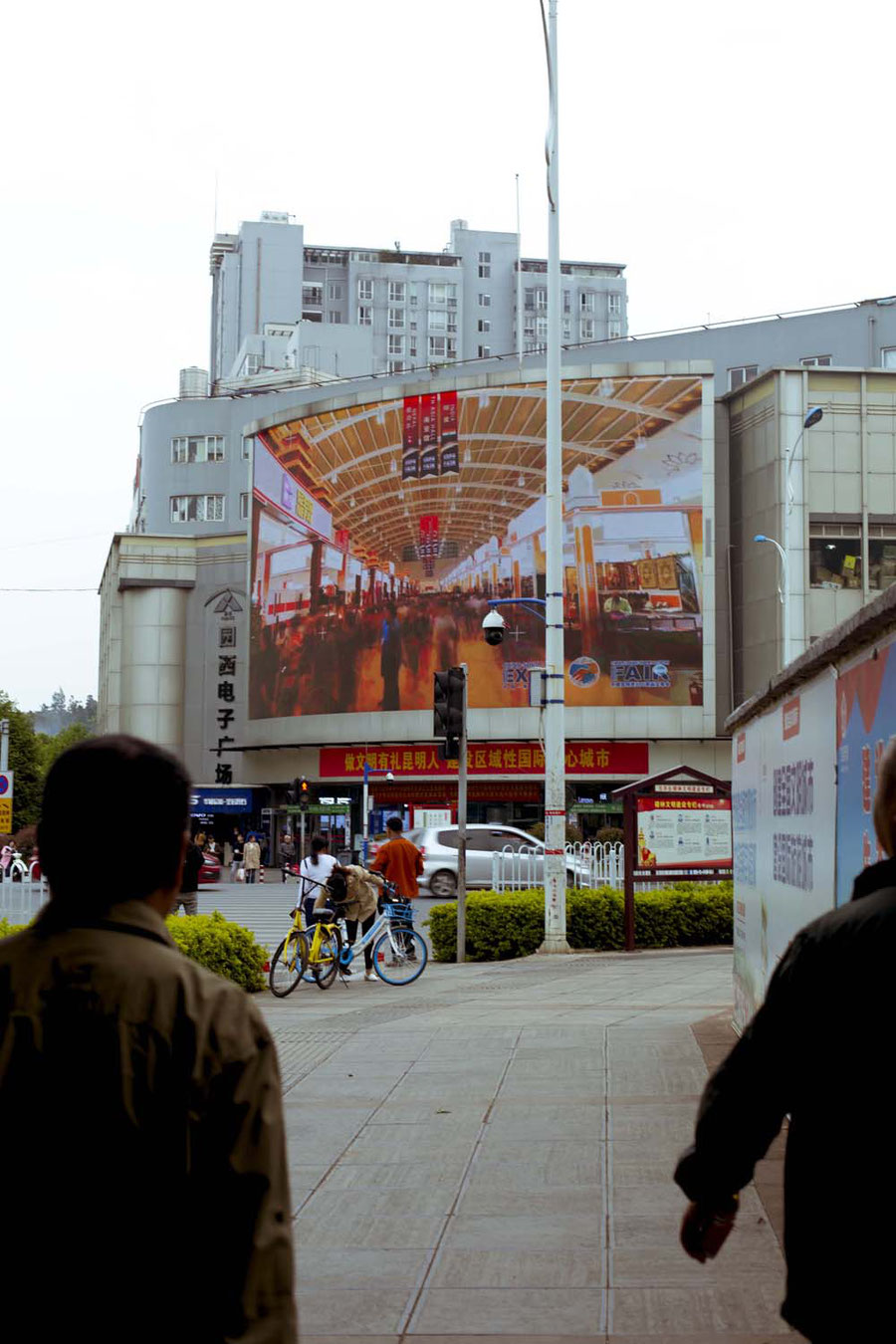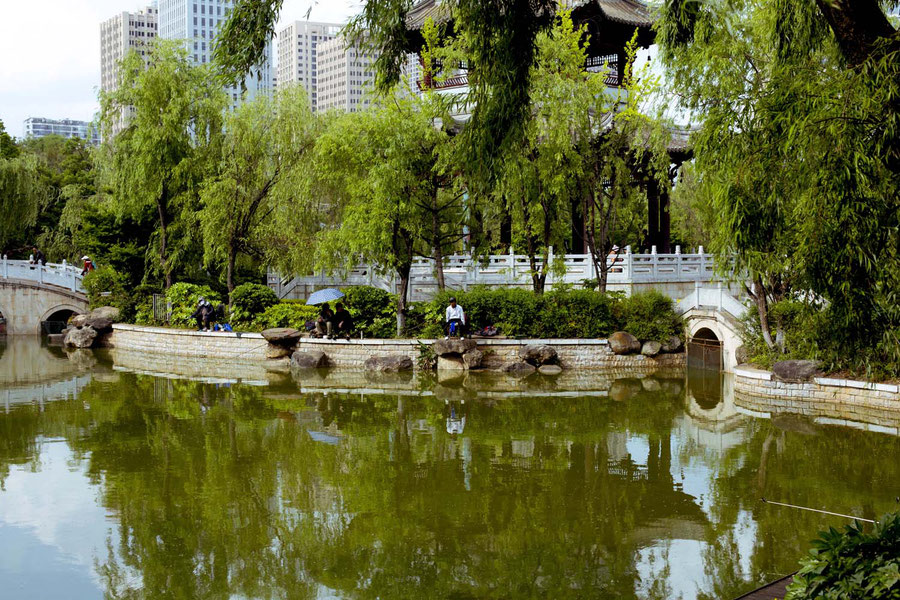 My stay in Kunming takes an unforeseen turn when I stumble into my dorm and meet N. from Israel. She is also on her own and is fed up. In many ways, she reminds me of myself a year ago when I arrived in Finland. I was totally alienated and a little bit desperate looking for a safe place and a break. Meanwhile, this feeling has become my new normal, and I have learned to regulate the alarm bells in my head down to a tolerable level. Together we walk through the center. We alternate communicating with the locals and together plunge into the taste universe that is China. We eat Chinese pizza, which is baked in wooden barrels. On the ground lie glowing coal, the dough is moistened and thus sticks to the vertical wooden wall. The result is a wafer-thin, circular dough filled with chicken and leek. It's served in a paper bag. Within ten minutes we eat it all, it's that good. It takes us ten minutes, only because of the heat that streams out of every pore. For breakfast, we meander along the food markets, try wrap-like egg concoctions, noodle soups and eventually find our absolute favorite: A small restaurant with four or five dishes in which mainly local people eat. With difficulty we manage to order something. And when the food comes it tastes divine. A chicken stew with enough spice to make us sweat, enough sweetness to addict us and enough potatoes to fill us. One Chinese anise gives a few familiar flavours, I also fish out cloves. All these details leave us unsure of what makes this dish so breathtaking. I already know that I will invest time to track it down and learn how to cook it. But not only the stew is delicious, also the other dishes. There is this one bowl of rice with an egg, that just blew my mind. Wherever the rice got its taste, the combination with the pickled egg and the scattered crunchy chicken pieces are sheer poetry. Only the tofu chases me away. I'm told that it's either love or hate, no middle ground. I am firmly on the hate front. I'm glad to know that even the spectacular tofu in China can't convert me.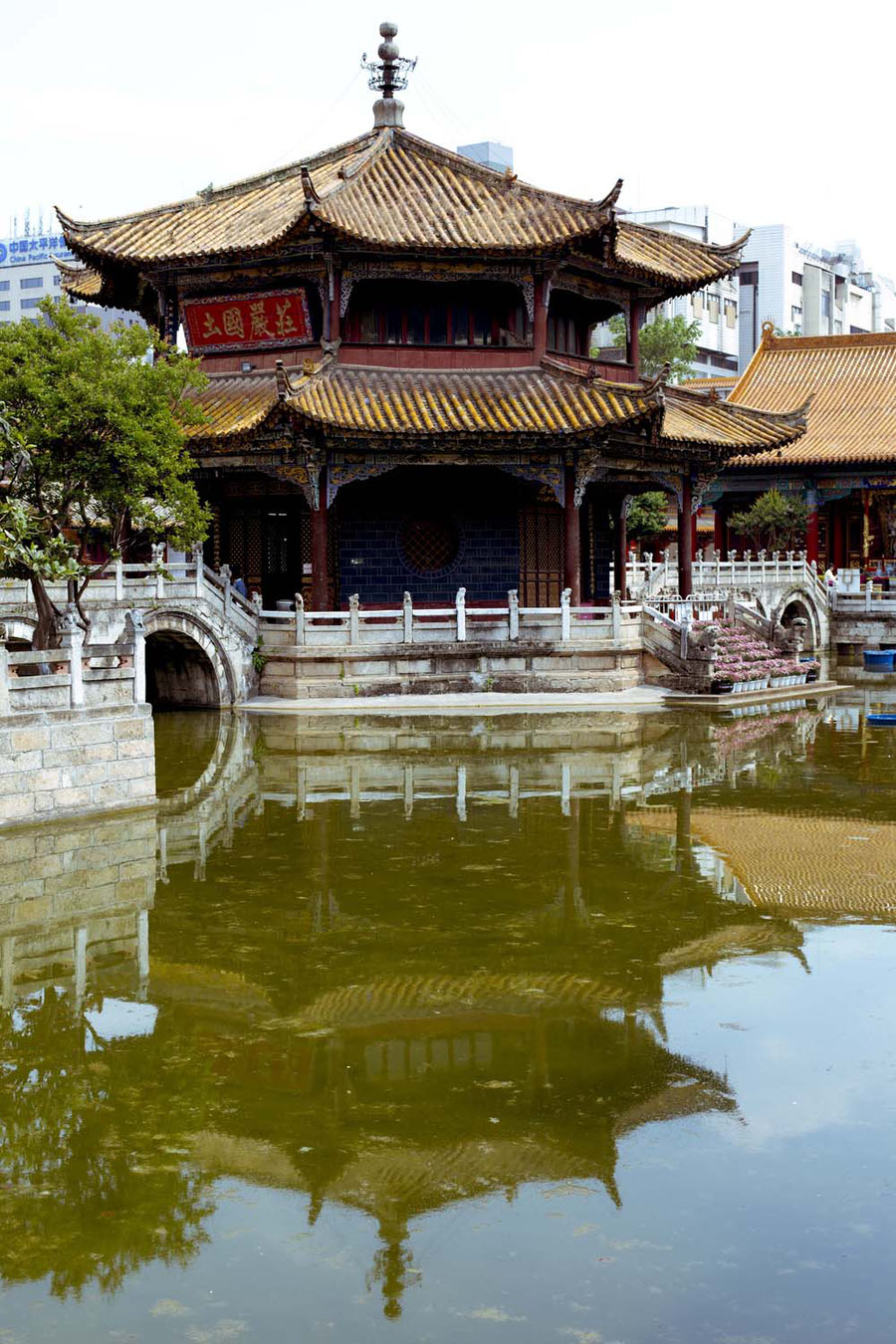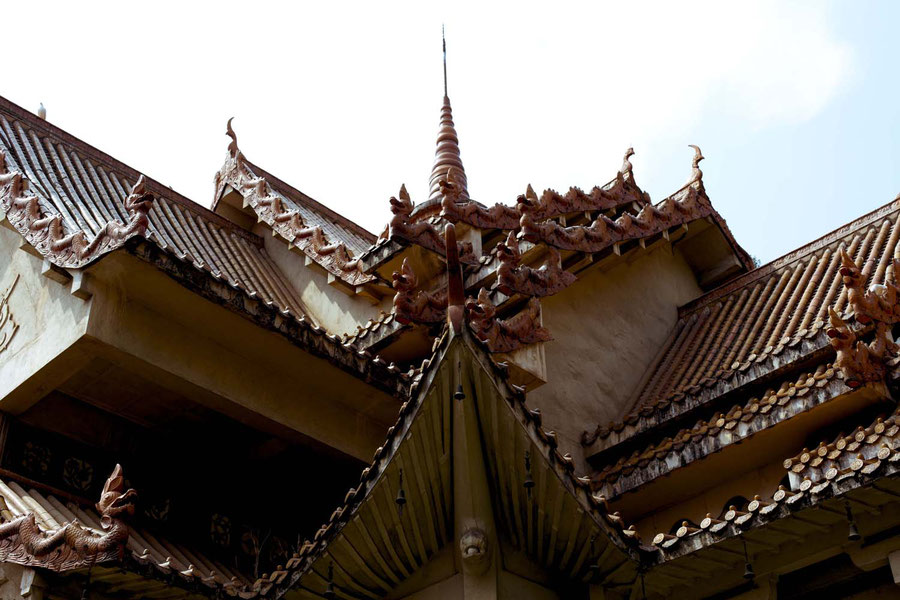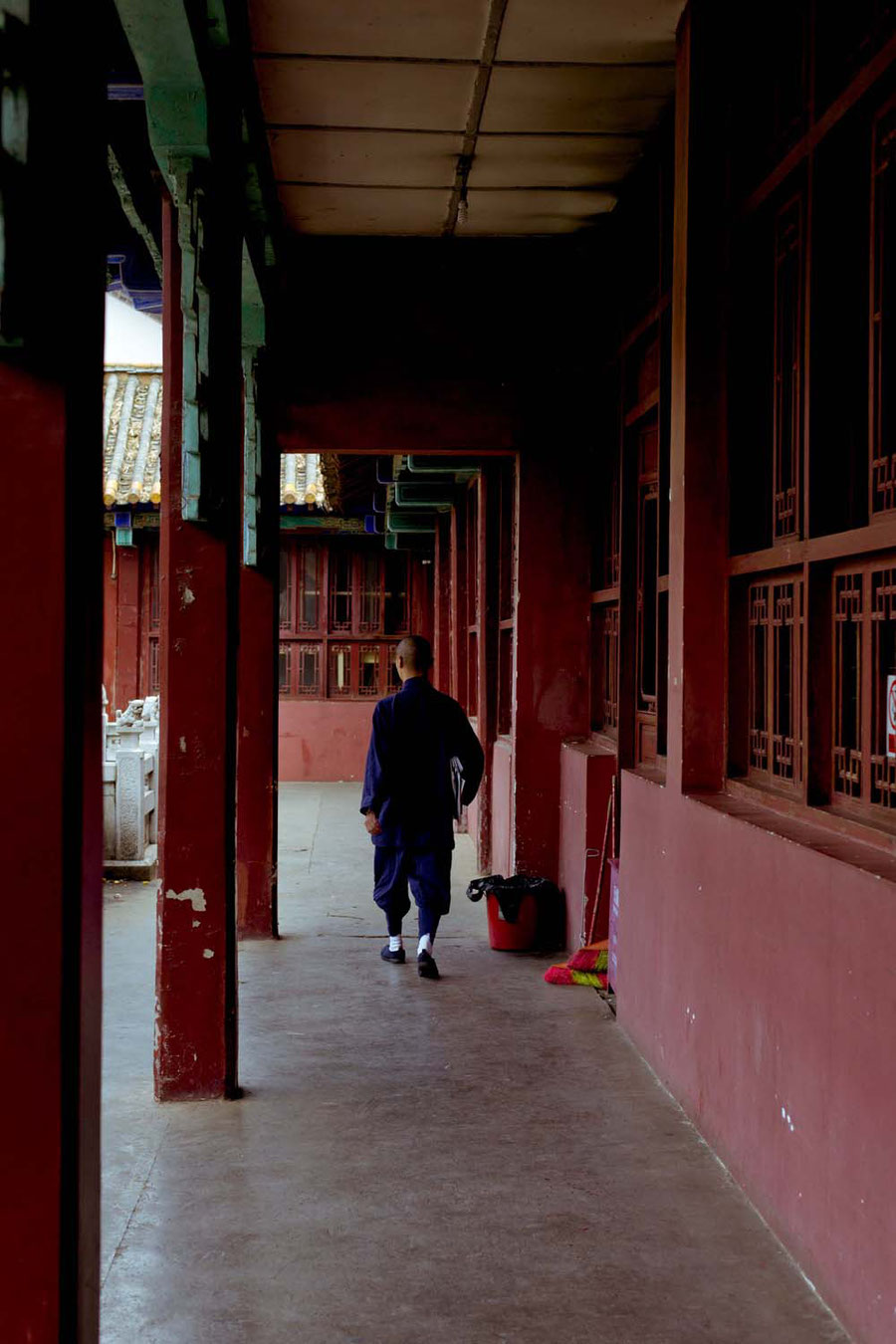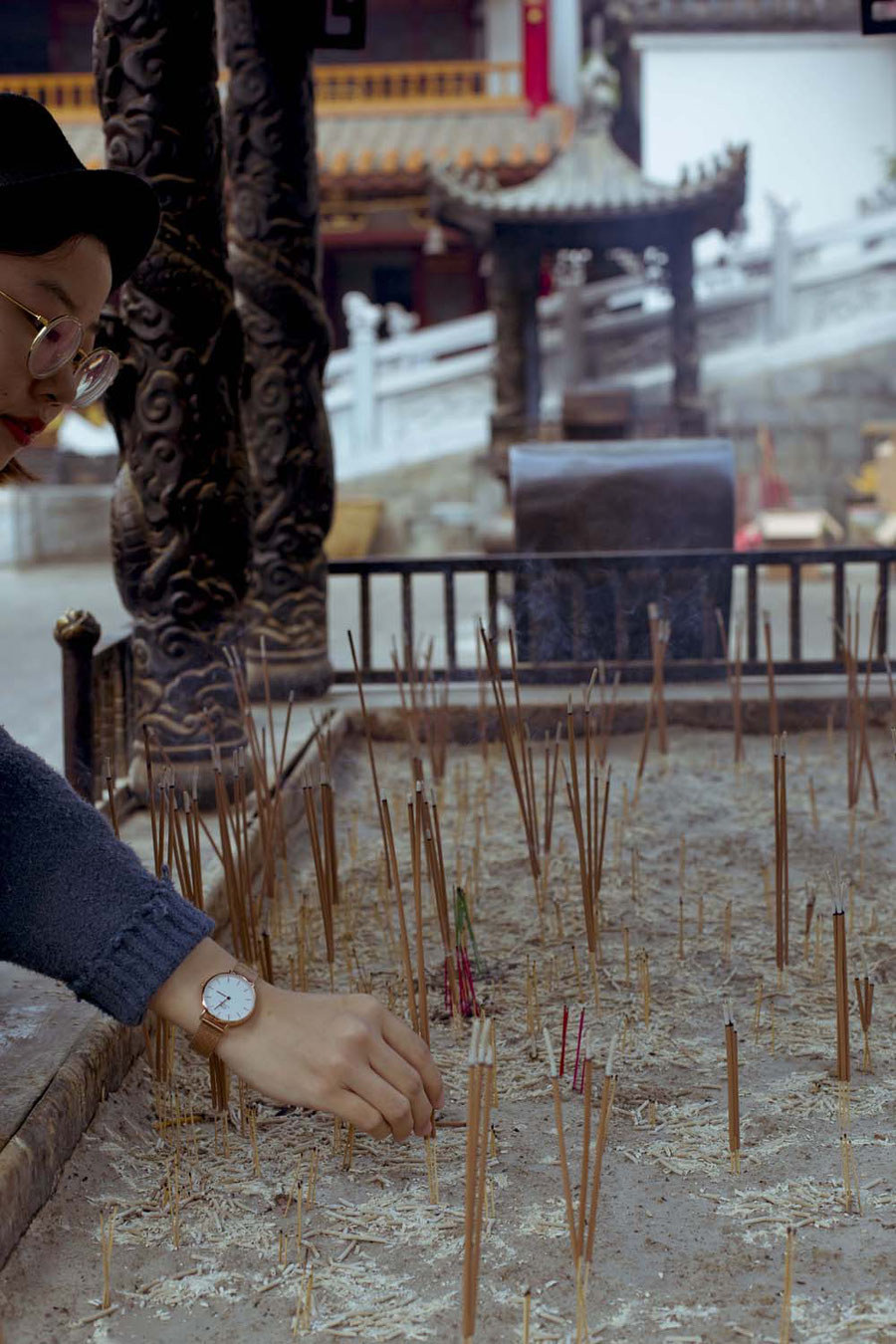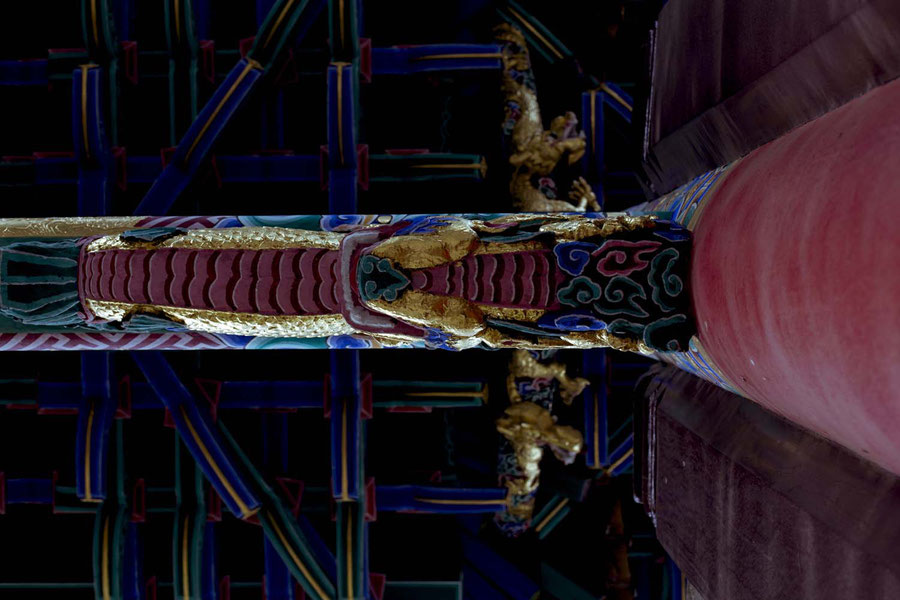 Every day N. and I walk the same route through the city. First, to walk around the town, but later, because we have to fix a broken cell phone, then to drink the coffee of a particular café and later because we STILL haven't visited the famous temple. And every time we experience the city a little differently. Once it's raining and we are getting drenched, another time the lights of the city sparkle in the water. In the morning, the serene bustle of the city is grey. At midday, it gets quiet, in the afternoon busy and in the evening sporty professionals with their dogs come about. N. and I walk through the university and a few parks, listen to the older people making music, wonder about the park culture and laugh about the strange way the music appears to us. But we also enjoy the ever-growing green oases that are so obviously the centre of urban life.
Kunming makes me regret leaving China so quickly. The streets are pleasant, the hotels also and the food is readily available. To comfort me, I decide to come back one day, maybe in my old age.
* If you like what you read, consider supporting me on patreon!*