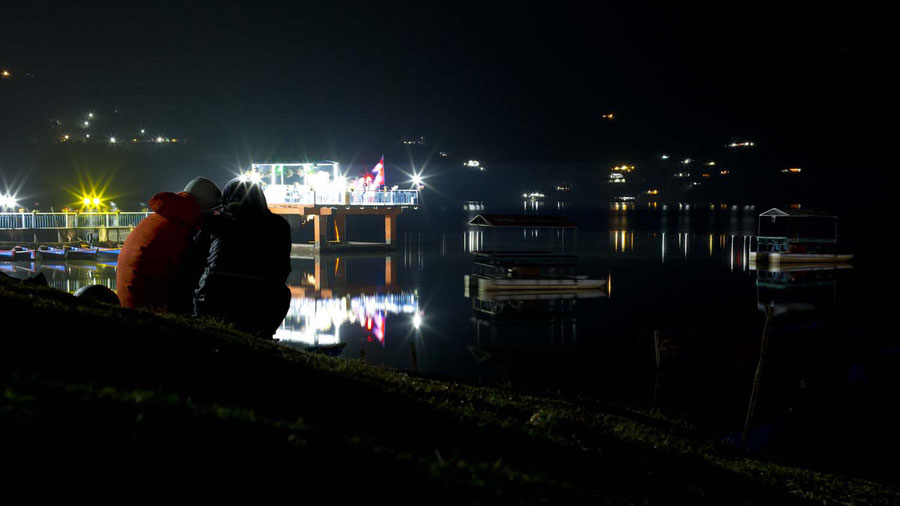 In Pokhara, the second largest city in Nepal, I get lucky and stay in a super comfortable hostel. The dormitories have wooden beds, and curtains surround each, a rarity in Nepal. The city clings to a lake along a road lined by houses and cafes. This place was formerly wetland. The king gave it to the untouchables, as they were the only ones who survived in these circumstances. Today, the city is well on the way to becoming a tourist paradise. The prices of the lakeside estates are rising, and in the heat of the valley, they promise long-awaited refreshment.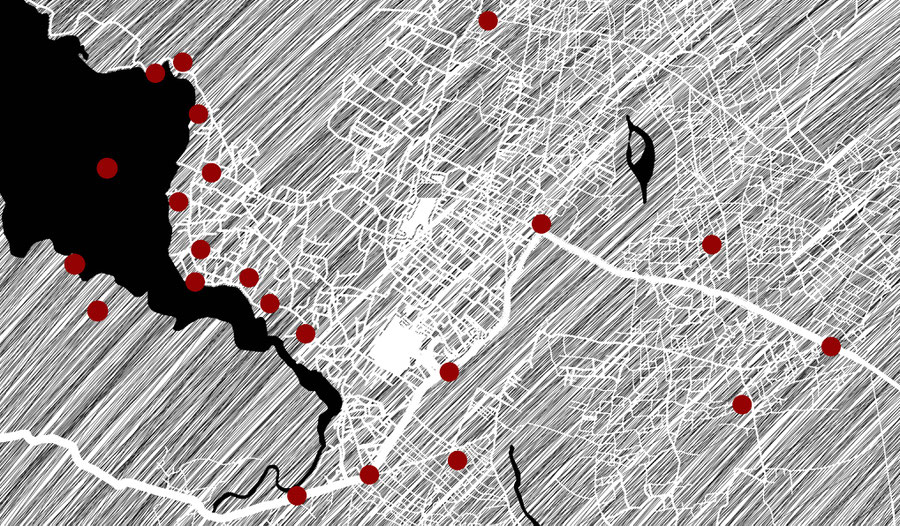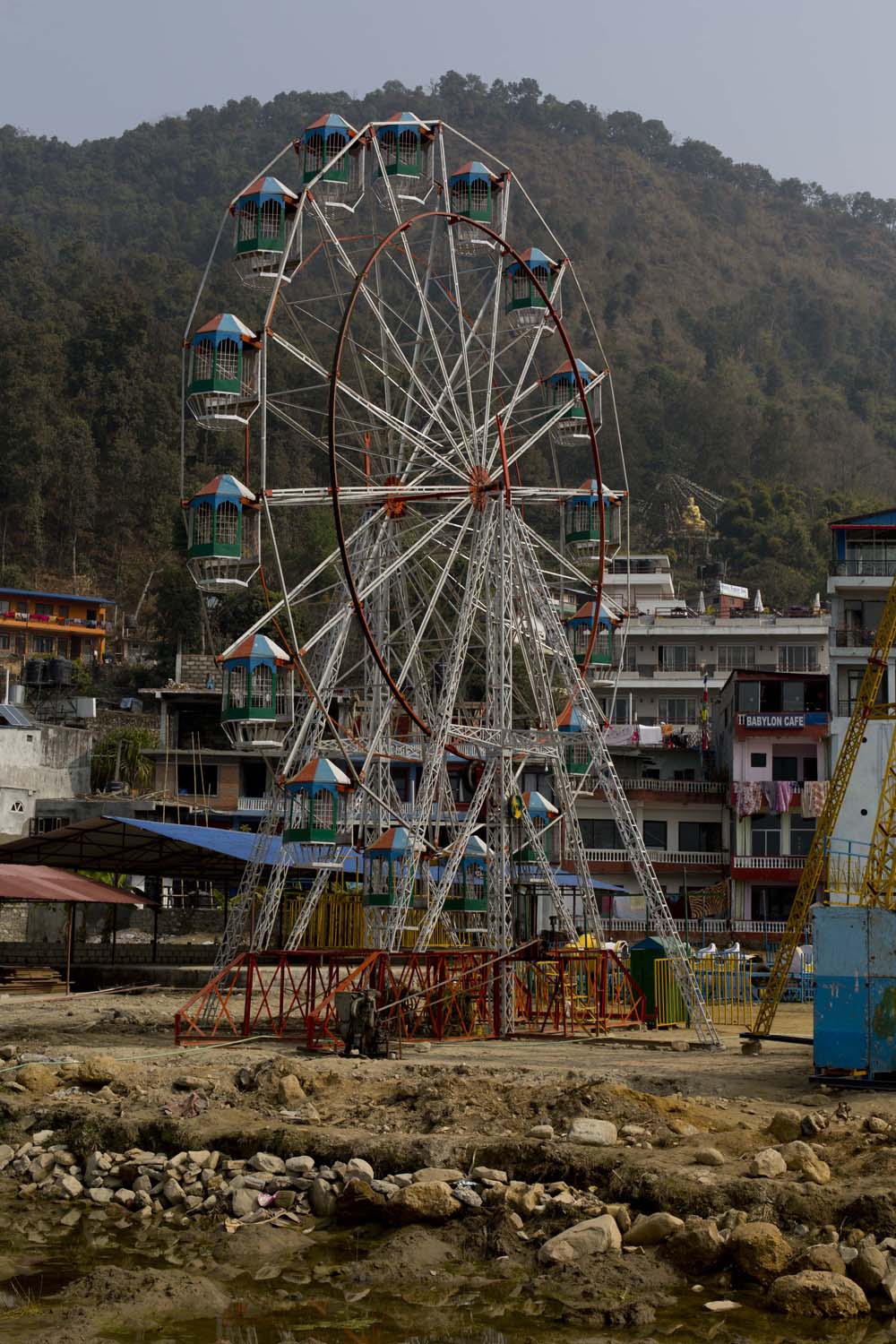 Most tourists gather here on lakeside. A half-paved promenade and a street flanked by small shops form the epicentre of tourist life. Tourists buy clothes that meet their tastes but are not worn by the locals. Most westerners smoke marihuana non-stop and take pills at night. One can get everything one could wish for, although naturally it's forbidden and not well regarded by the locals. Everyone who knows me knows how this gets on my nerves. I cannot stand intoxicated people. Whether alcohol, marihuana, MDMA, ACID, mushrooms or whatever. I find it endlessly boring. Since almost all tourists come through Pokhara, one meets nice ones now and again. I spent my days with those who don't want to eliminate their last brain cells. We storm the Peace Pagoda, a small Buddhist shrine across the river and paddle back to town across the lake. It's a nice and relaxing day trip that ends with me enrolling for a course in a monastery in Kathmandu and spending the next few days with my new friends.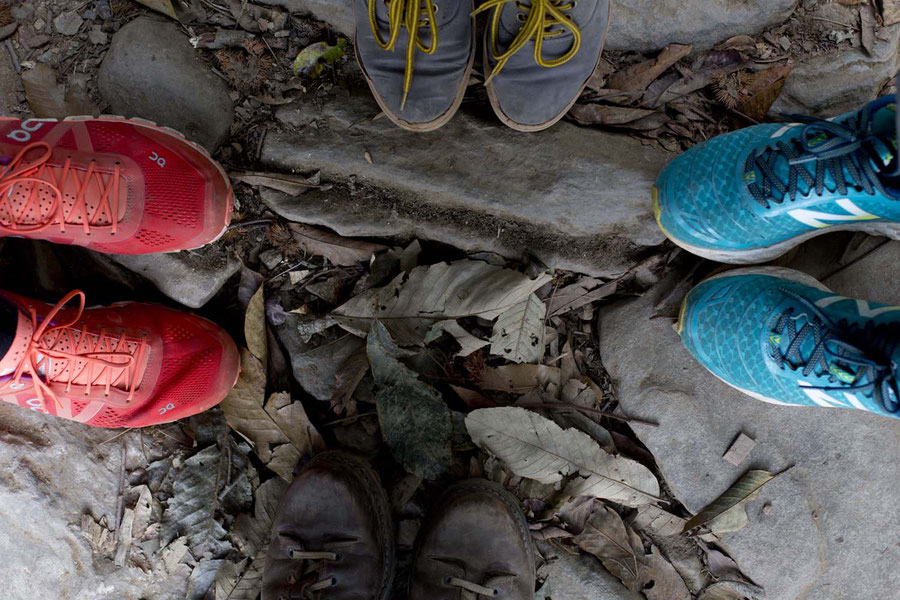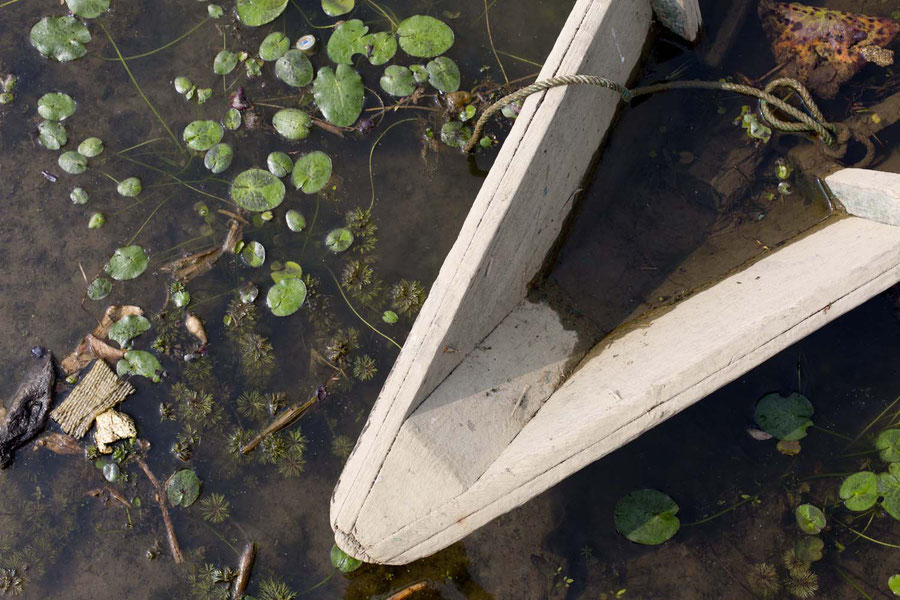 Although I miss Western society, the people I meet in Pokhara, I dislike severely. Just watching them stroll down the promenade with a joint in their mouth and pretend that the world is theirs makes me uncomfortable. This ignorance makes me angry because although marijuana grows as a weed in this country, the use of hashish is prohibited. If you can not live without it, smoke it in private! I never liked pseudo-hippies. Pseudo-hippies are people who babble about wanting to experience real Nepal while spending their time in the country's most touristic city. They are people who smoke hashish with beggars and then go back to their private room in their guesthouses at night. They insist on walking the Anapurna circuit barefoot just to ask for their porter's shoes at 5,000 meters, for otherwise, their toes would freeze. I could continue this list ad infinitum. The aggression is simmering in me for a few days and finally drives me to move on. To the mountains...