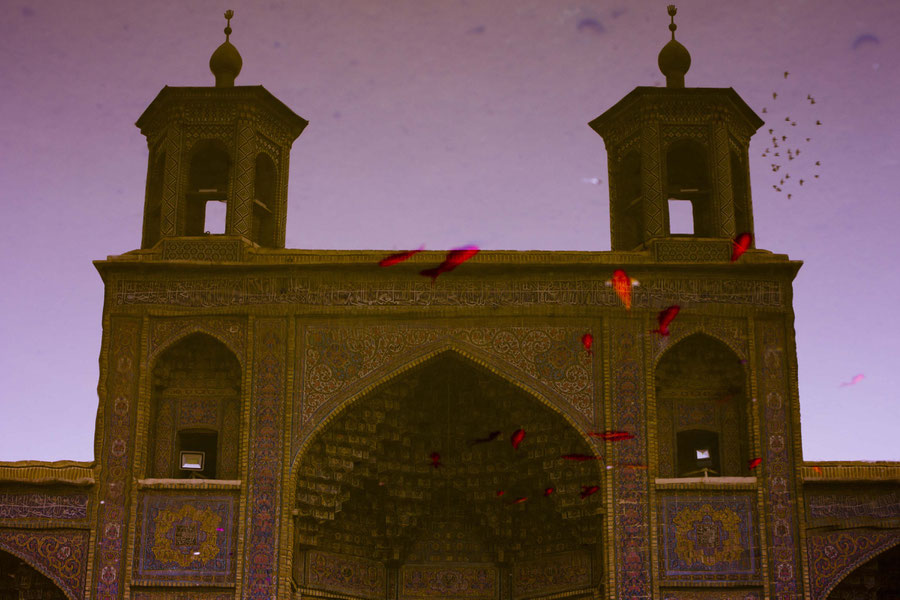 Shiraz was special and yet very typical. One of the female solo travellers I met on my journey tipped me off, so I knew to ask for a single room with shared facilities. Basically, a single room for the price of a hostel bed. There I spent a good week, slept long and did only the bare necessities. I was very lucky because at breakfast I met some other solo travellers, with whom I could vent and from whom I could gather advise. I took a guided tour of the main places nearby (Persepolis etc.) with M. a French woman, who, like me, is a long-term traveller, but uses aeroplanes. We spent endless beautiful hours discussing our discovery of feminism, exchanging podcasts and telling each other about our dreams and plans. Rarely we find people with whom we become intimate friends so quickly. I don't know what I would have done without M., the world traveller, M., the cyclist and M., the performance artist. I was so caught up in my frustration and exhaustion that the calm from the South had vanished within seconds. Both M., the world traveller, and M., the performance artist, had experienced things similar to mine. M, the world traveller, was as shaken and exhausted as I was. M., the performance artist, had found her ways and her people. She stayed in Shiraz for the entire time of her visa, so she built up a network of artists and could give us valuable tips.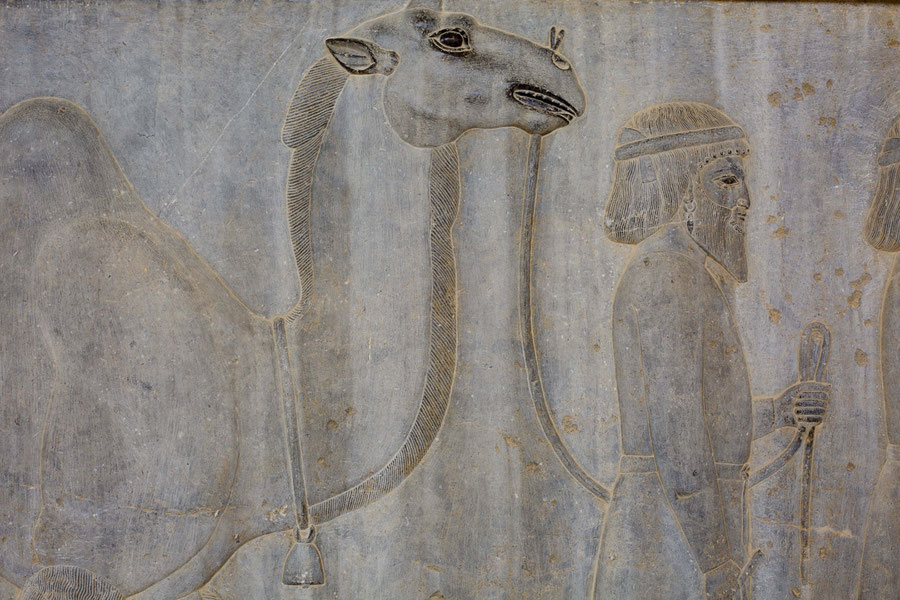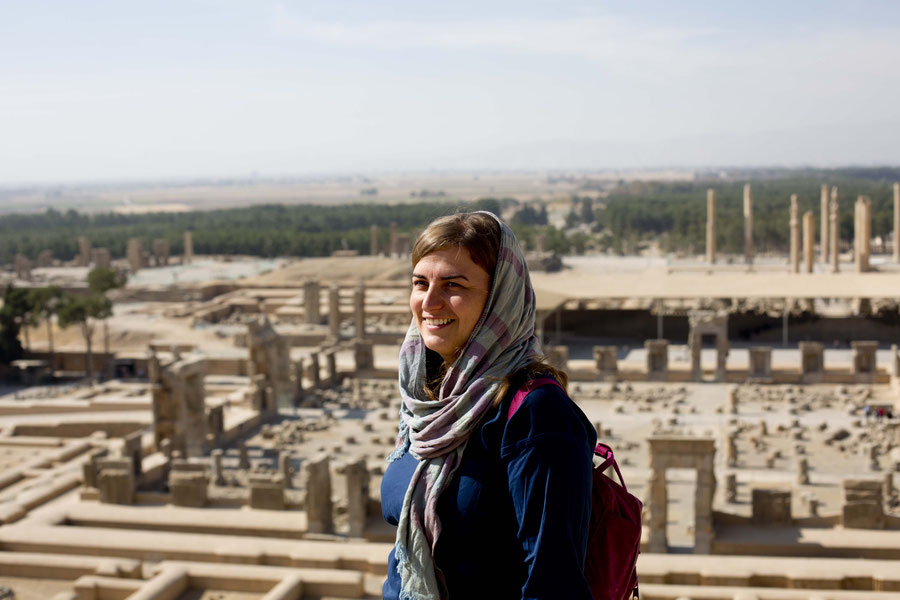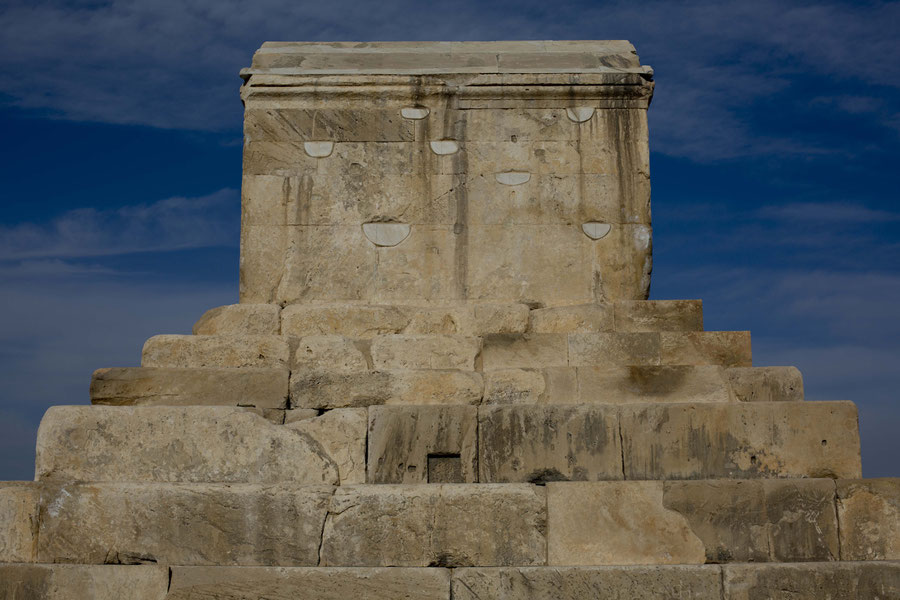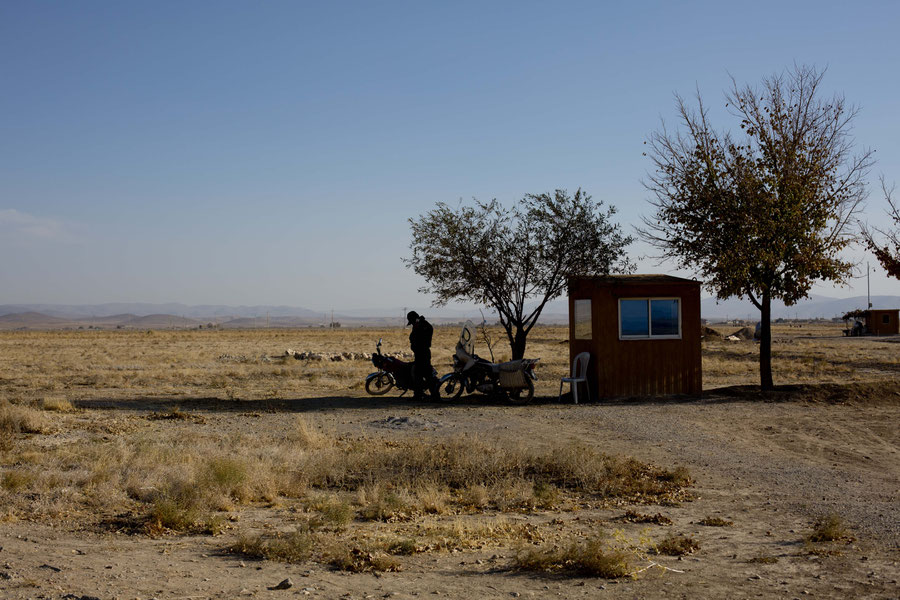 In record time I was part of a small German bubble. I have learned to appreciate this expat bubble looked down upon by the traveller's scene. It's the reason that I have endured Iran as long as I did. In Shiraz I stop leaving the hotel room on my own, I just can't find the strength. Thanks to M., the cyclist, I still see a few nice corners. He accompanies me to the bazaar, to the most beautiful garden, climbs the nearby platform to watch the sun set behind the city and enjoys an oversized lamb steak and a salad of a similar size with me. We find a lovely artist café and ponder about life, love and our travels. Both of us are searching, and yet we are not. Isn't everyone looking for something whether they travel or not? Don't we all want to arrive somewhere? Not necessarily in a place or a person, but in us? Ideally, arriving would entail place and people, but who are we to define that. And isn't all this more about not wanting to die and live alone? Nobody wants to die or live alone, although ultimately we all do. There are moments where we feel part of a couple, a family or a group but the constant is our solitary experience of the world. Loneliness is constant. This dilemma and its inherent tragedy reaffirm me in my choices. If we go through life alone, it's better to live without compromise as long as that is feasible. Once I experience the kind of freedom I crave, I will know what I'm giving up. My choice to do so, will be a real choice and not the next step in a predetermined CV. My trip is the realisation of my life without compromise. Because what this journey is - a glorious, never-ending ego trip - ultimately serves just me.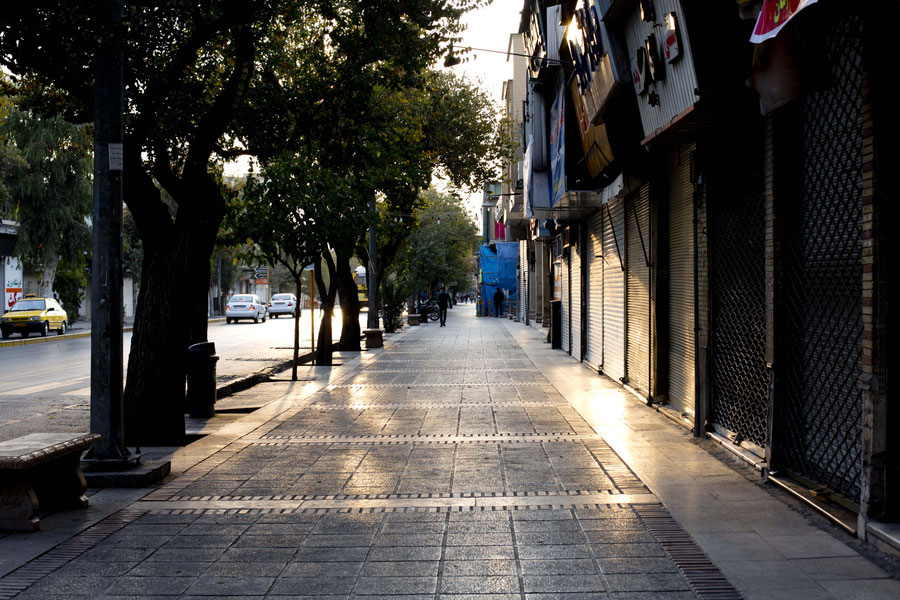 M., the cyclist, and I feel comfortable with our life choices, are fascinated by our different and sometimes frighteningly similar experiences in this culture. The spectrum is hard to describe because we always have one experience, one perspective from which we draw our view of the world. When we then come together with our viewpoints, something beautiful arises, especially if they overlap in some aspects. The tension between strangeness and familiarity fascinates me. The world is enormous, diverse and doesn't fit in the head of a single human being. It is the plurality that we learn to express most clearly in our conversation. Nothing is ever just one thing. When travelling, there is no illusion of truth, no hacks and no must do's or do not's. It's individual. That's what I love about it and where I find myself. I decide what to do, where I go and who or what I expose myself to. If it's enough, I have to pull the plug, nobody will do it for me, and that's why I do just that.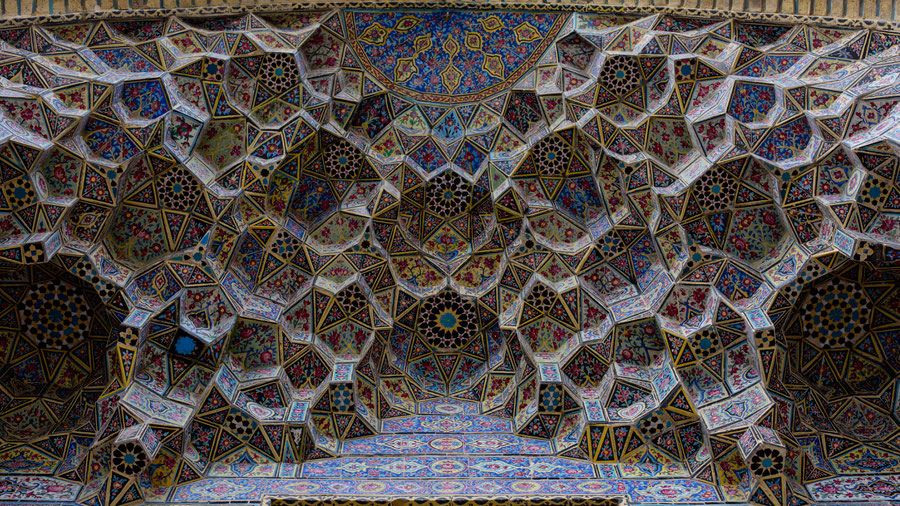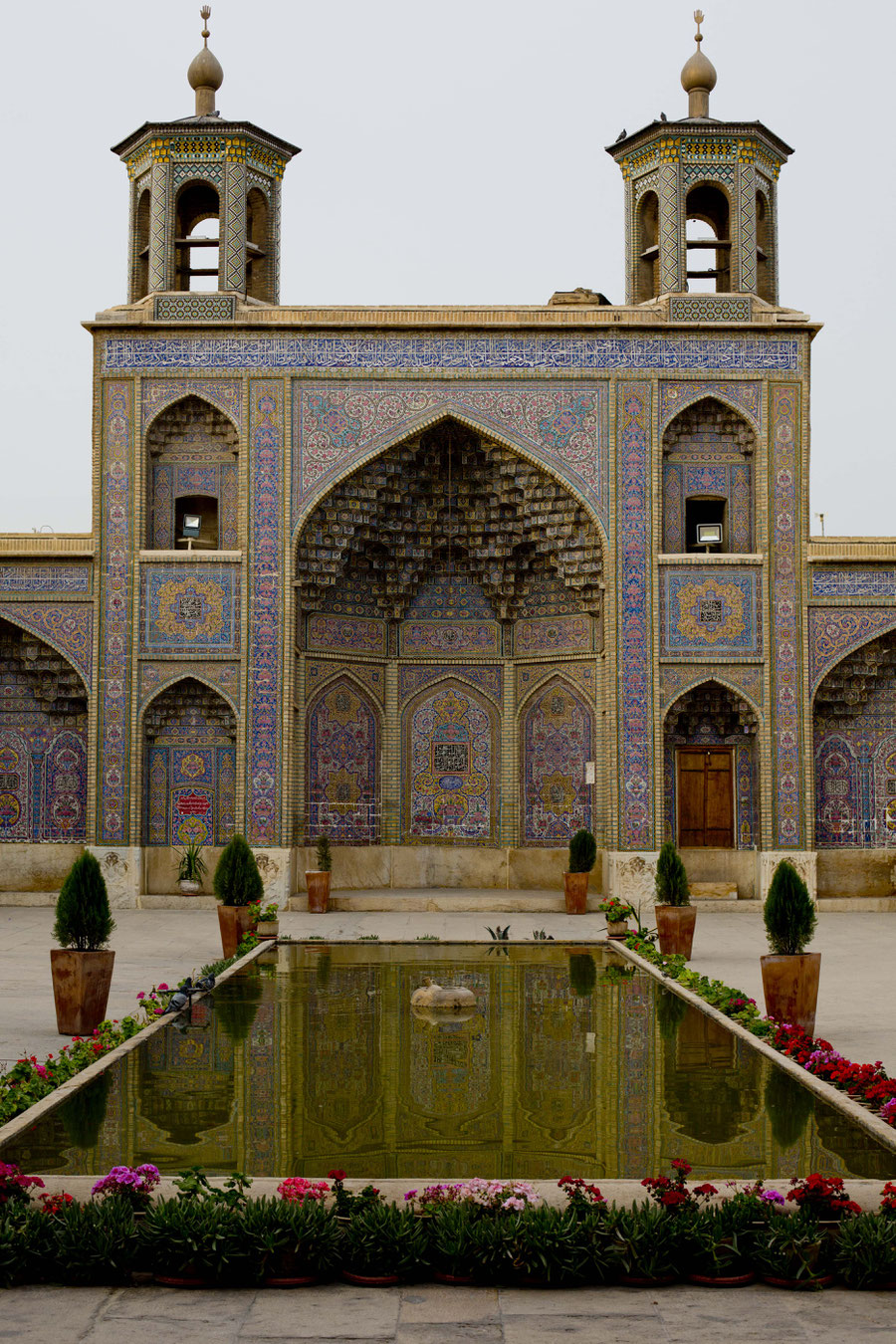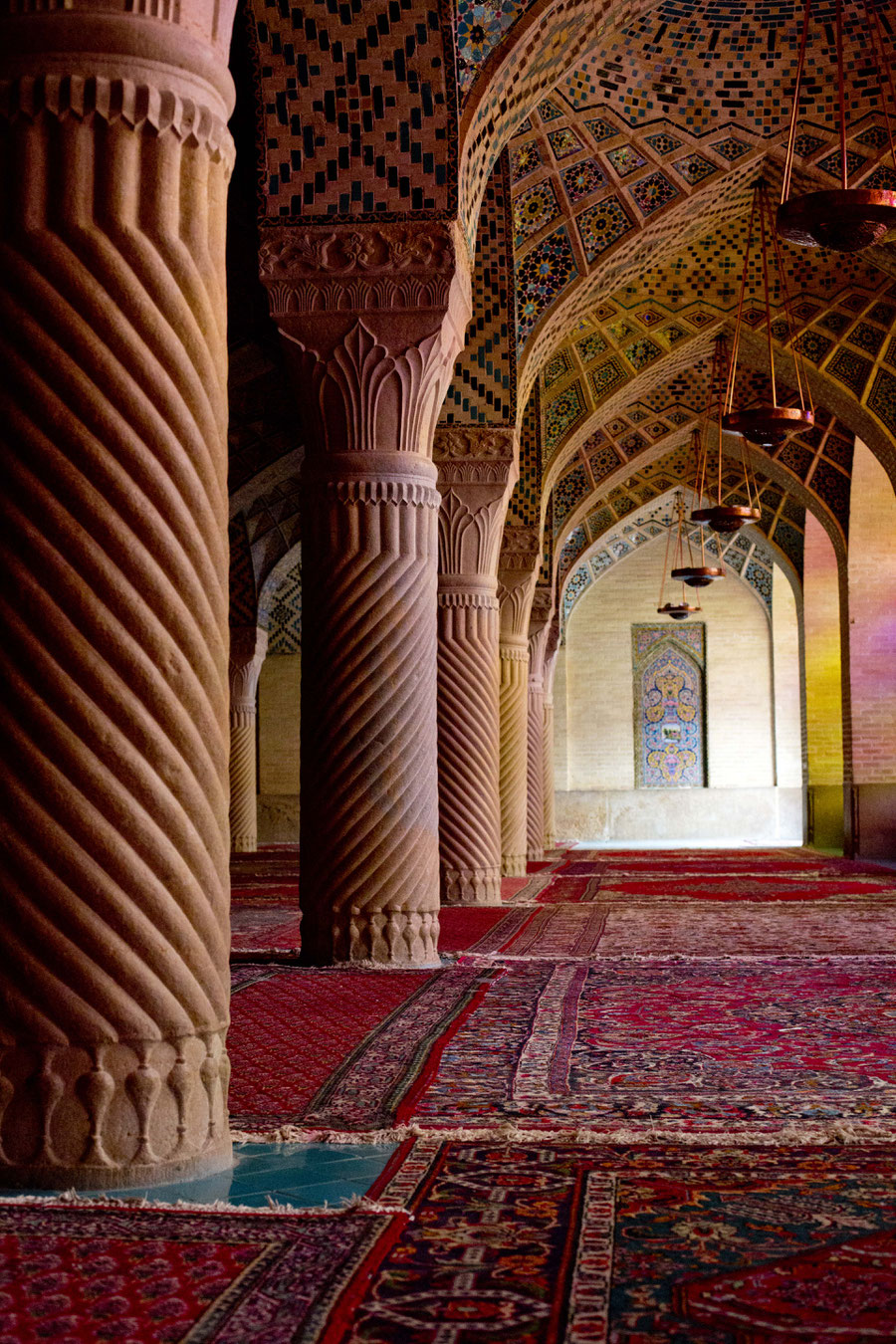 I combine forces with J., the Frenchman whom I wanted to travel through Pakistan with. We had met again and again during our month and a half in Iran. We arranged for our Visas together. We jointly procured money from abroad and regularly checked in with each other while we individually drifted along our separate journeys. In Shiraz, we had not yet admitted to each other that we would have to abandon our Pakistan plan. Although in my head, the decision had been made. I had had enough. I waited until he arrived in Shiraz. We met after some back and forth in the famous pink mosque and from there went on our last Iranian adventure together. We planned to hitchhike from Shiraz to Banda Abbas, visit some islands in the Persian Gulf and then leave this country. We walked to the outskirts of the city, where we quickly weighed our backpacks (both over 21 kilos) at one of the grocers and got into our first car. A high school teacher who drove us to the outskirts of town before he returned home in the opposite direction.