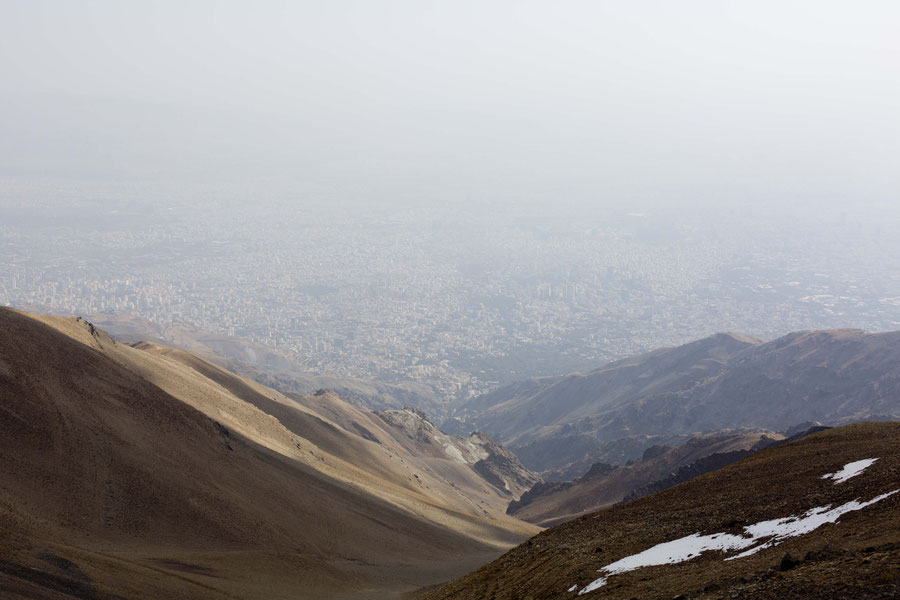 In Tehran, I spend far too much time. I return again and again because of the India and Pakistan visas. In the end everything for almost nothing. I get the India visa after an artificially complicated process. Visa procedures here resemble organised crime. Information is trump. In the end, I have a 180-day visa with a single entry. For the same price, I could have had a six-month visa with an infinite number of entries. It always happens when I stumble into stuff like that exhausted. It annoys me, but I can't change it, so I move on.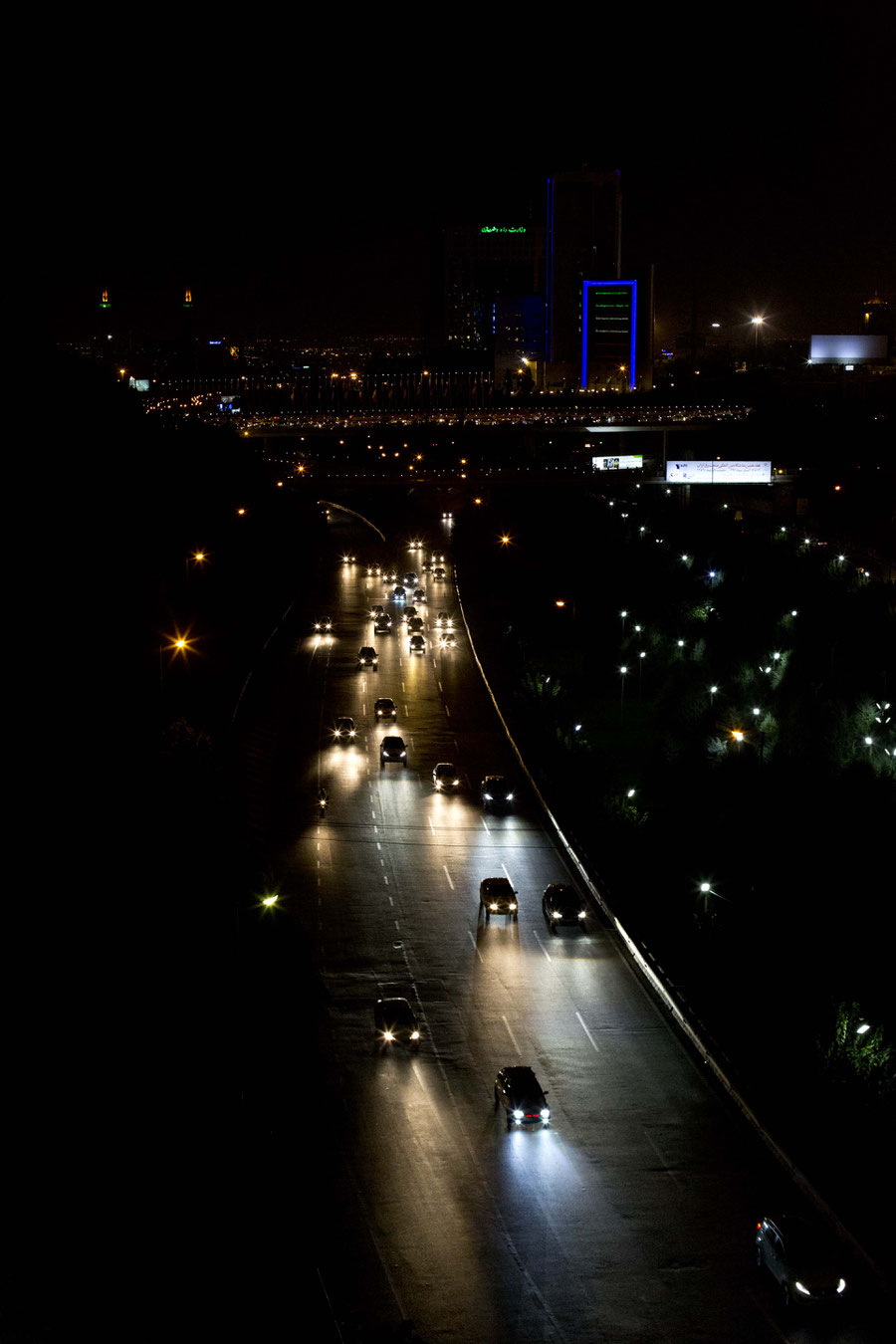 The rest of Tehran is loud and crowded. Everything is overpriced and dirty. It's not a beautiful place. Men are continually talking to me, they catcall from a distance ("Hi, Sexy!") or whisper dirty comments in my ear when I try to walk past them ("Lick me, lick me!"). I can barely move past the incidents from Armenia, the fear is always present and thus takes up much more space than would typically be the case. I can't defend myself verbally against these attacks, and the hijab is useless. Again and again, I try to say that most likely nothing will happen but deep down, I'm not convinced.
Once, when I didn't reserve a hostel dorm bed in time – I had to stay in the city for a day longer due to complications with the Indian visa – I slept in the ugliest and worst run hostel in Tehran. The concierge was a young foreigner from Eastern Europe and his assistant, a young Syrian refugee without English skills, cleaned the bathrooms. The toilets stunk up to the second floor. Because I had no alternative, I stayed there for one night. Again, my gut feeling prepared me for one of the worst nights in Iran. (Although can anything?) The two-bunk bed dormitory filled up during the evening. Since I had lost my Oropax, I had to tolerate the rustling of my neighbour's bedsheets as he masturbated himself to sleep. Not the kind of hidden quick motion, half embarrassed. No, a full-on display of his manhood and power to incite some sort of arousal in me. When does that ever work? Are their women who like that? Ever? Of course, I didn't sleep a wink that night. I resigned within myself. It wasn't the first time, but if I had any say in it, it would be the last.
On the street, in the hostel, and in every shop in Iran, I'm exposed to a potential sexual assault. Of course, that doesn't mean that something happens. Only if it should happen, I am not protected by the state or the police. When in doubt, it's my fault in the Iranian narrative. Possibly being raped is constantly on my mind.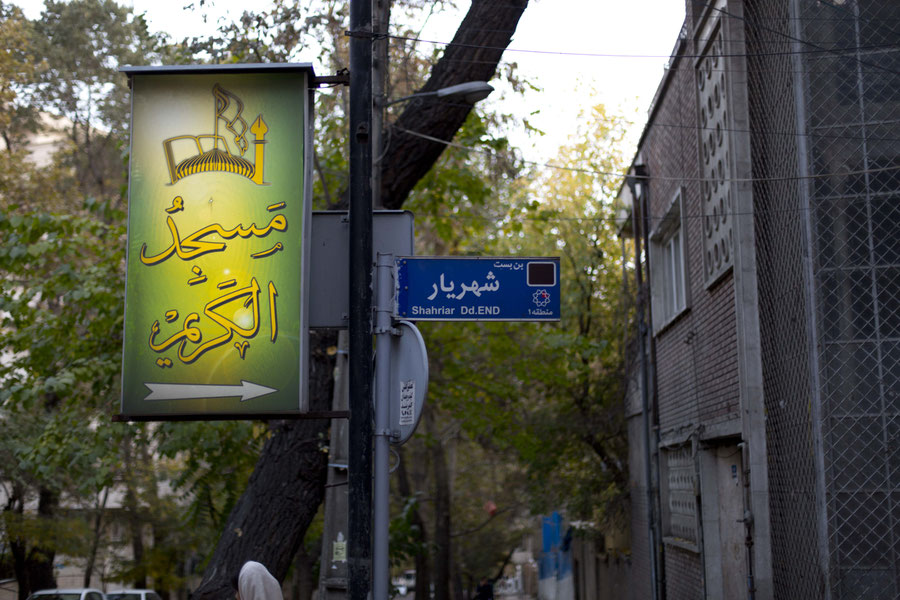 Overall, I return to Tehran three times. In between, I travel further south, but I always have to come back. As a result, sometimes I see people that I had met in other places before they return home. We don't know each other well, but this kind of recognition gives me a sense of security, at least when I am with them. That's how I saw most of the city in the end.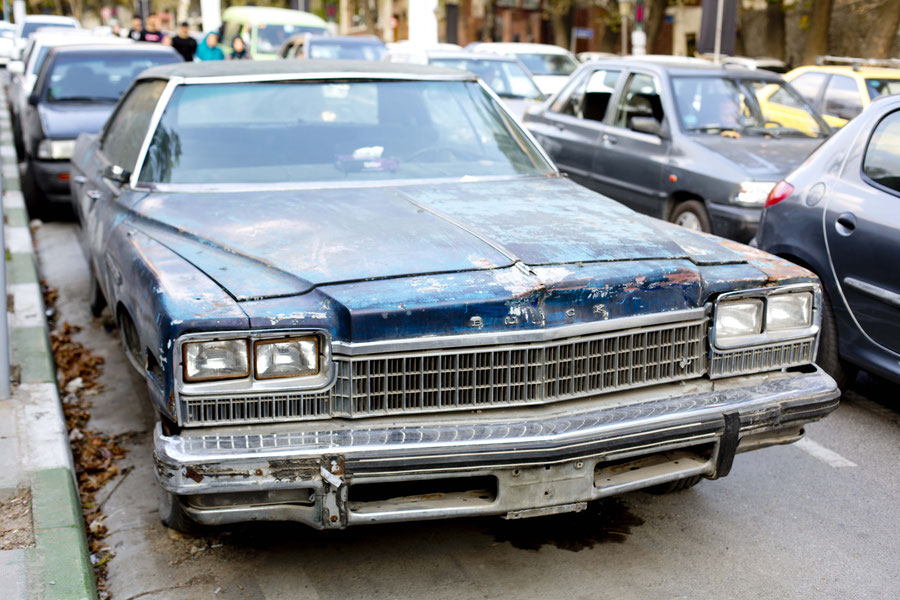 Tehran can be pleasant, although for me it was beautiful only once. On my last visit to the capital, when I decided to try couch surfing again, I ended up in an unusual household. She is a photographer, with a studio and Persian cats, speaks perfect German, has a small daughter and an equally friendly husband. She lives in northern Tehran, not far from the mountains. There, the parks are clean and primarily depopulated during the day. It's a civilised and relaxed area. Wealth buys privacy like anywhere in the world.