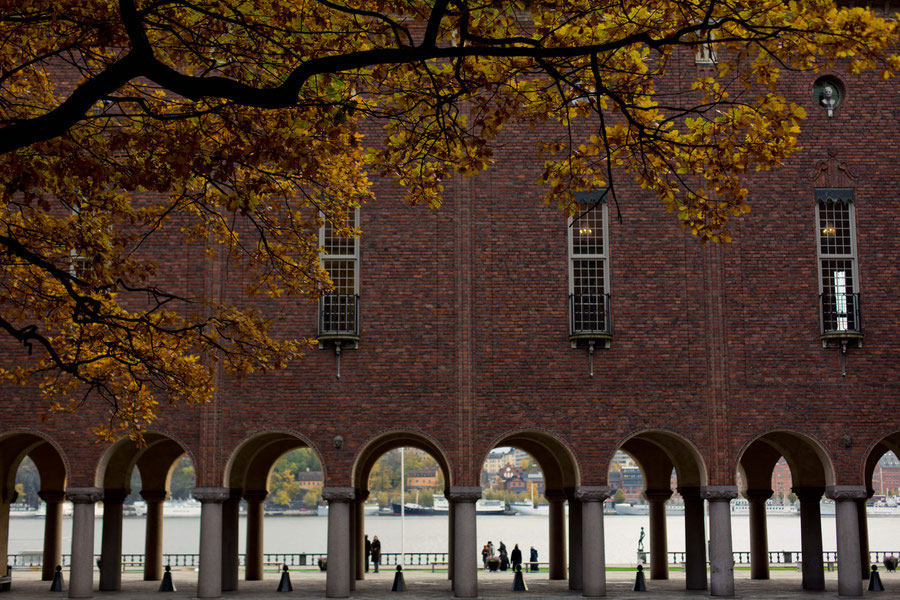 R. and I had booked a cute little AirBnB, which was a little out of the way in a beautiful area in Stockholm. Nacka Strand. We wanted a comfortable place to cook, sleep and get organised. We slept in a converted shed, in front of an old Swedish house. The red kind you see all over Scandinavia. The decor in the shed was masculine, it was dry and warm, the beds were comfortable and the kitchen functional. Our hosts were friendly and helpful. AirBnB proved itself once more. Stockholm greeted us with a grey wall of clouds and the first three of the four days it was raining non-stop. Only on the last day we got to see the sun at all, which gave us a small taste of Stockholm in the summer. Enchanting.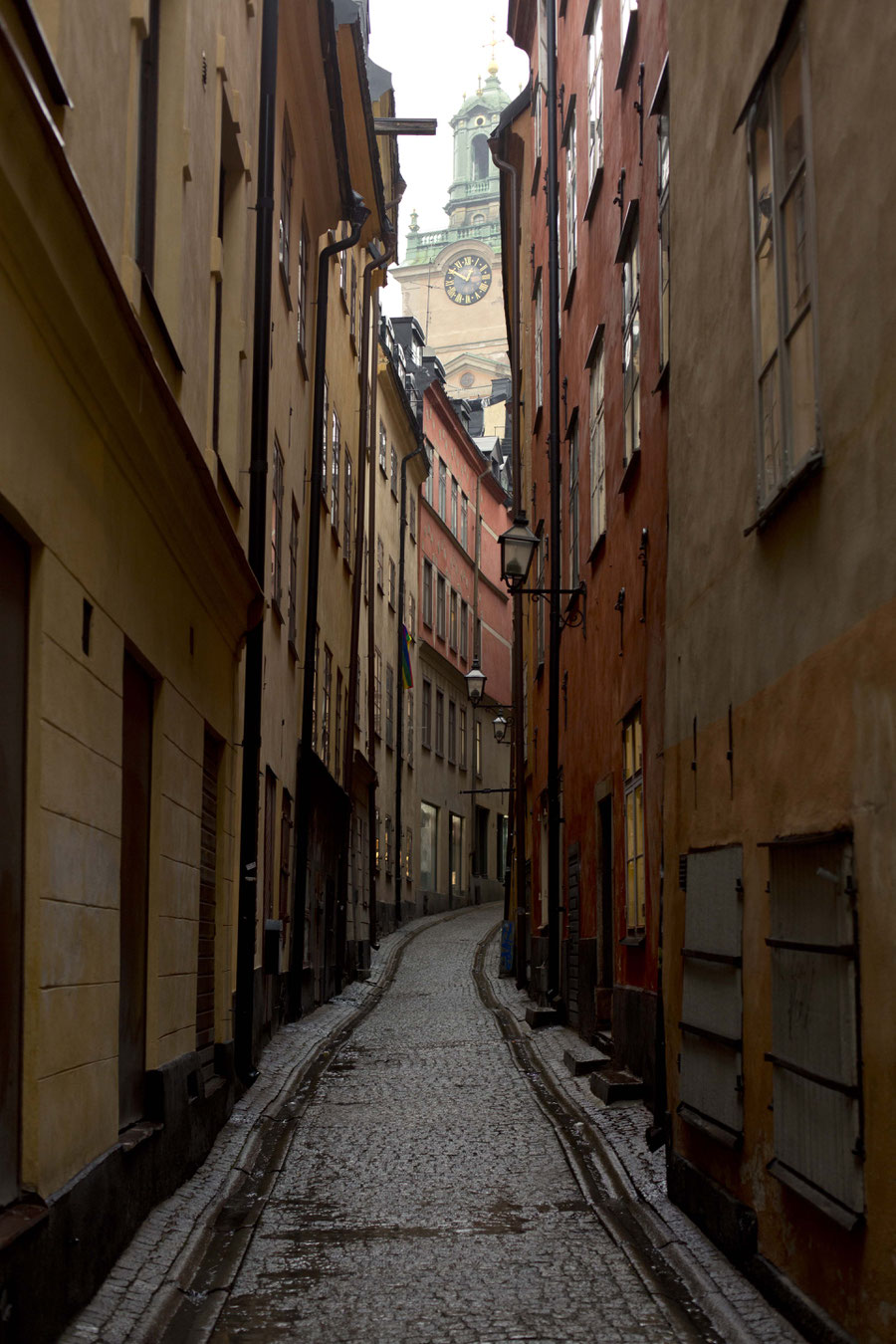 My personal highlight was the archipelago, the Vasa Museum and the street, which gives the Södermalm district the reputation of a Hipster heaven. Besides these three highlights there were a few nice streets and cute cafes, but little surprising discoveries. Stockholm filled me with little enthusiasm. Under no circumstances would I ever live there. Apart from this general mismatch, there are a few jewels, still. The Vasa Museum was fantastic and is reason enough to visit the Swedish capital. The museum consists only of one Artefact: the Vasa. A vessel which sank on its maiden voyage, and its historical importance and value is immeasurable. Insights from the salvage and restoration were gained and provided never before known facts into the manufacturing of huge vessels like this. Before the eyes of the spectator, the restoration works continue. Restorers and archaeologists examine every single bolt in the ship and disseminate the findings in their publications. It is incredibly beautiful to watch them work and provides an authentic look into the long-term restoration process. A mammoth project.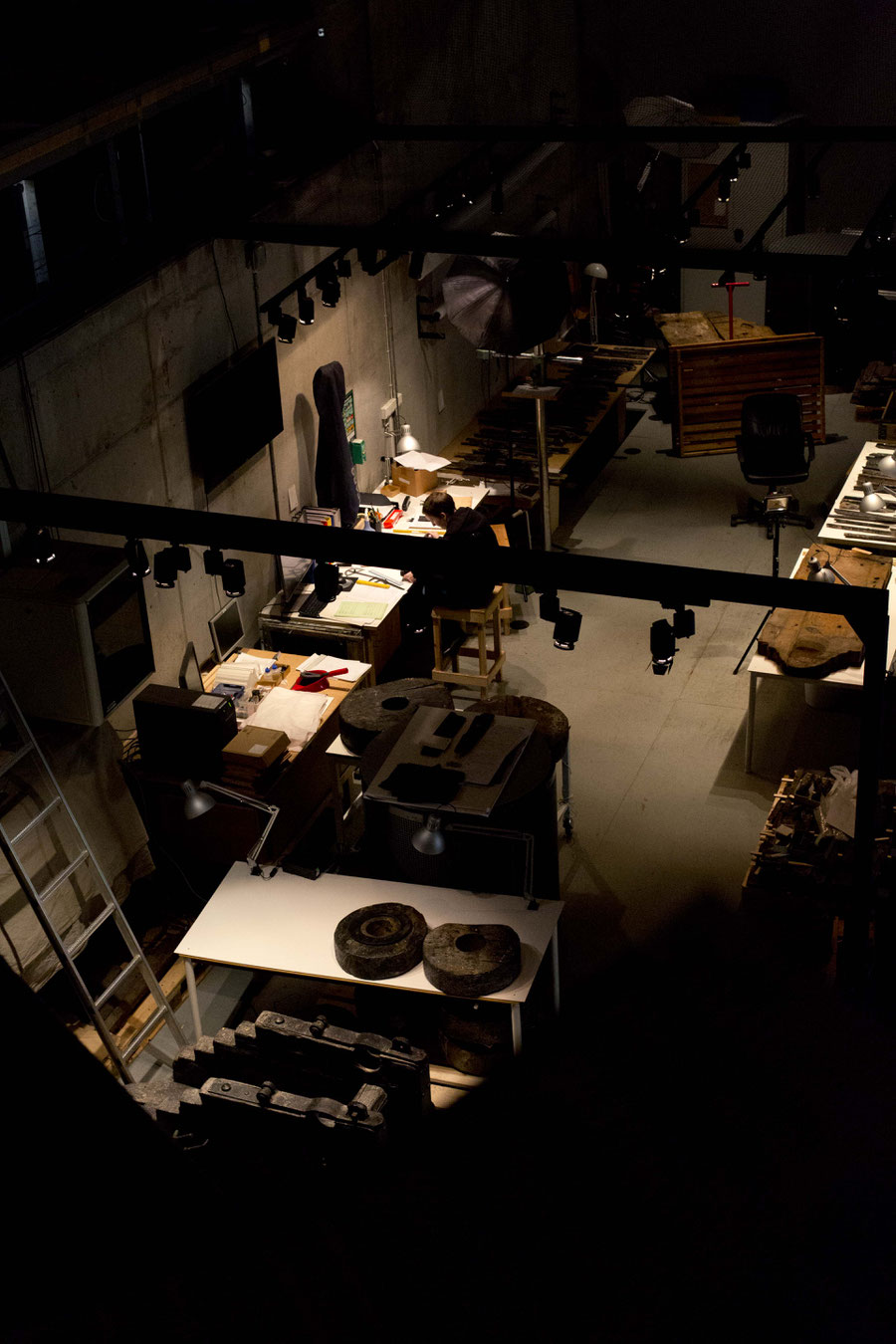 Our free guidance through the exhibition was excellent, and the beaming pride of the Swedes about this find very sympathetic. I am glad about my work experience with the archaeologists in Halle because it gave me a fairly accurate idea of what must have happened in Sweden in the 1960s when the ship was lifted (and today when it could fall apart). The excitement, the nervousness of the archaeologists, and the impatience of the world craving for quick insights is detectable in all people who are dealing with potentially great finds. A reaction that is very understandable, once you assume that this is unique. Some of our fellow visitors, however, found this assumption impossible to comprehend. They didn't understand how so much money ended up invested in an object that was only in use for 20 minutes over such an extended period. They didn't feel that the value of knowledge didn't lie in the value of the object, but in the facts, this object relies on humankind. Archaeologists often work with an array of assumptions. The balancing act between facts and assumptions is a constant struggle. Often, the facts obtained from artefacts are part of a larger puzzle. Only very few finds make sense in isolation.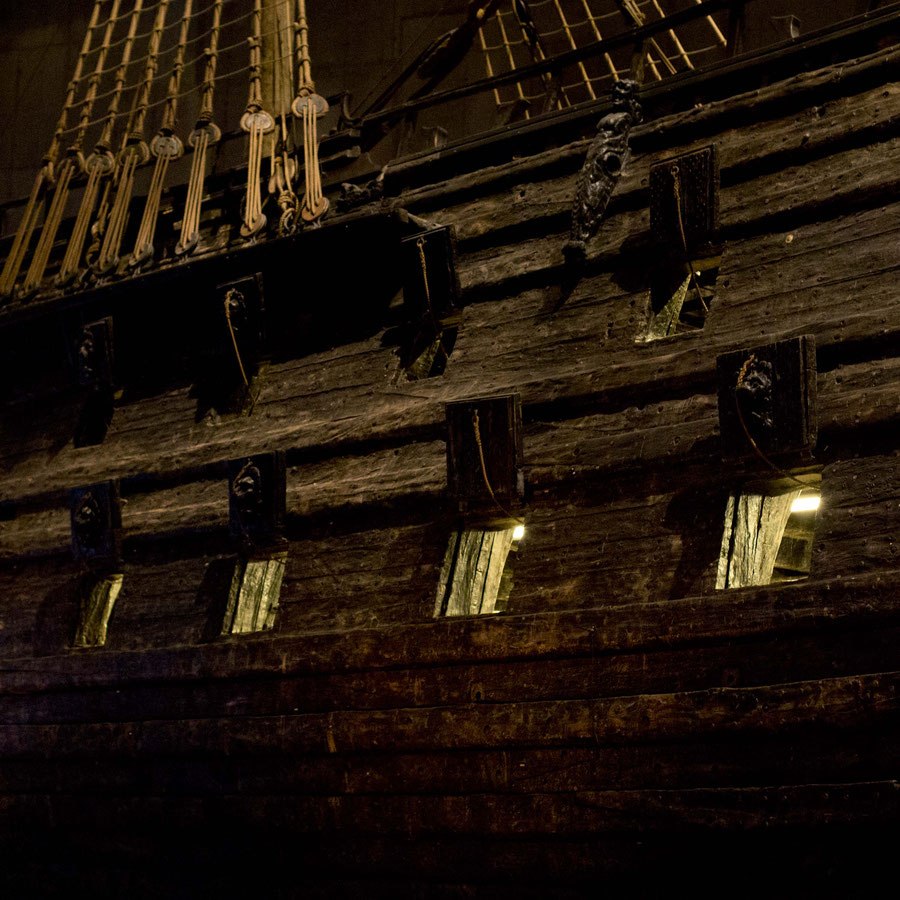 This ship is different. It's a microcosm from another time. It allows conclusions to be drawn about work processes unknown to us thus far since nothing had been calculated or recorded. Nearly all social tiers left traces on the ship and led a trail into the Stockholm of its time. It's a huge find that has conserved more information in itself than could be evaluated and restored in a lifetime. Indisputable facts are more valuable to a historian or archaeologist than money because they bring fame and recognition. Besides the historical value, Vasa teaches archaeologists and restorers daily how to preserve such a great object for eternity. The current predictions about the condition of the ship are finite. It is no secret that the Vasa may collapse sooner or later. Restorers and archaeologists perform a race against time.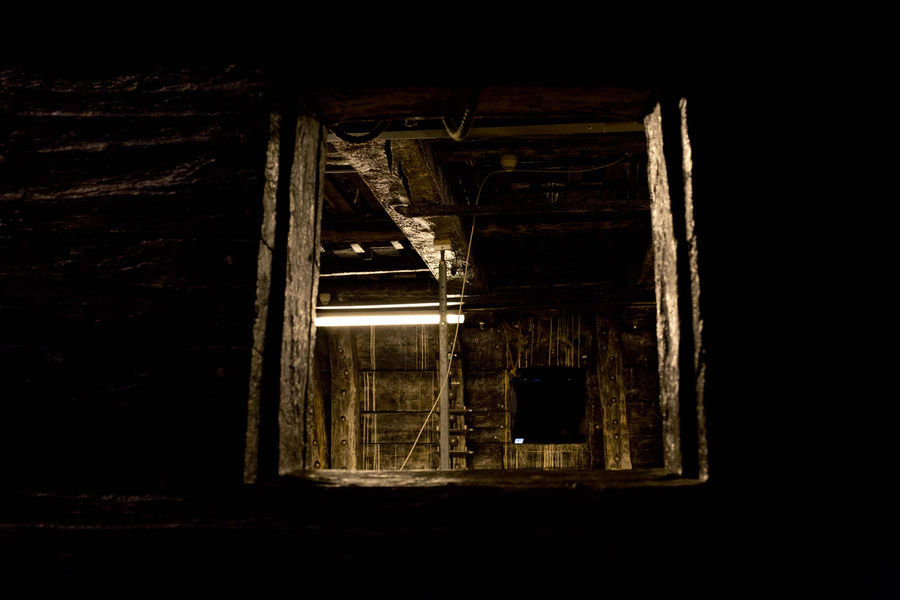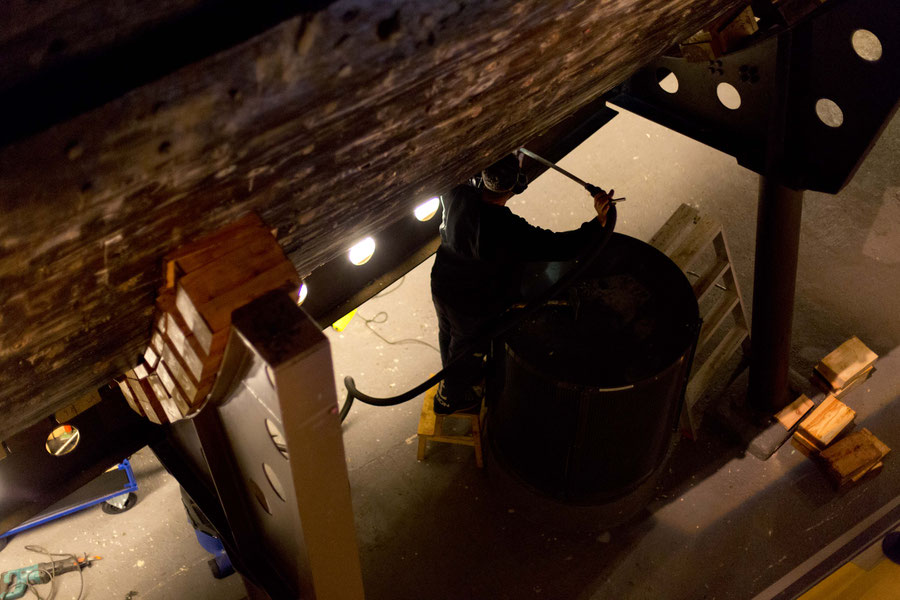 For some of the visitors the Vasa is not special, after all, they know ships of this type from computer games and Hollywood movies. Isn't it already known how these ships were built? In situations like these, I realise that contrary to my general feeling, I learned some things in the course of my studies. I couldn't think of such thoughts. Film and computer game makers can create a ship out of a picture, maybe a painting. To know how something is built, one needs the object or a description of the process. The immeasurable value of a unique historical object seems to be a point of varying value and discussion. Strange how various people see these things differently.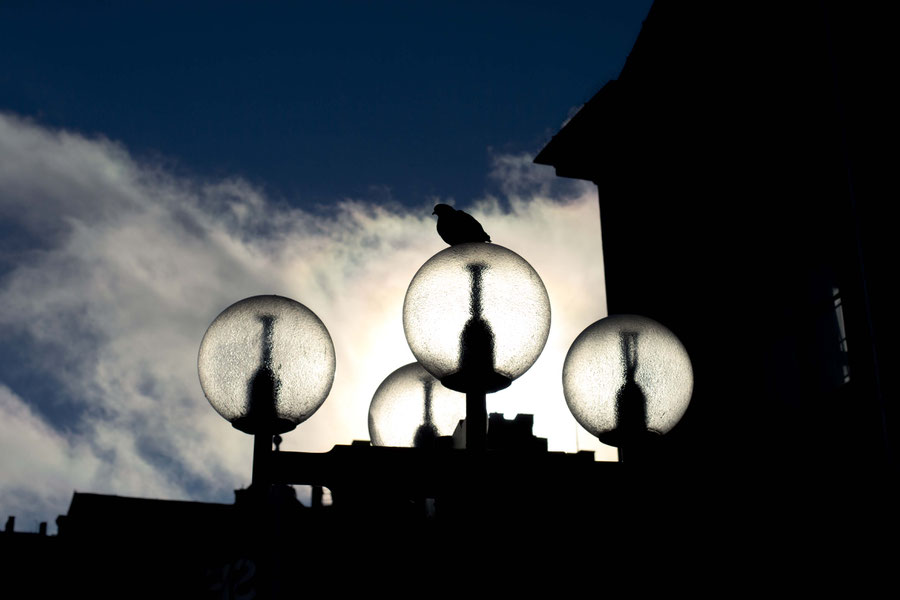 Södermalm, the Hipster area, was nice, the people more stylish than the regular Swedes. Some wore coloured shoes or even coloured socks! The "normal Swede" dressed mostly in navy, grey or black clothes. The design stores in Södermalm had some nice things. The area is just a street with hipster parlours. Everything sold is unusual, whether jewellery, clothes, hairstyles or food. We were looking for food and decided, in the end, to go for a Bengal Bistro with the tagline "crazy good Bengali street food". It held what it promised: super mega delicious and the cheapest restaurant in the whole city. We lucked out.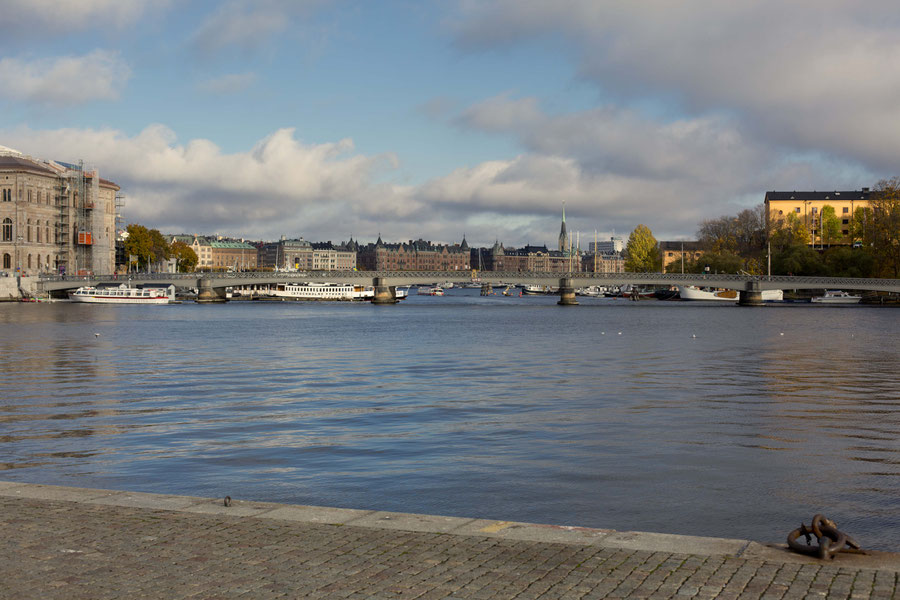 So far, I have mostly described what I liked. To be honest, I didn't like much else. I have noticed a few times that capital cities do not give me much pleasure. They are too loud and too demanding for my taste. I like a gentle trot, and the business of a big city is too hectic. If I pretended that Stockholm had charmed me and I wanted to go back there directly, I would lie. Most of the time I found it weird and quite unfriendly. Living cash free is not for me. I find people that are dressed alike creepy and the individualist in me is a little offended. And then there are all the petty little details: the different parts of the city are too far apart, the cars are too noisy, the concrete and the rain is too cold, etc. The comparison to Venice is apparent, and despite the tourist masses, I prefer Venice. If cars would be banned from Stockholm and boats were used to explore, I would like it much better, and because R. understood, we drove to the part of Stockholm, where what we were looking for was lived. The archipelago.