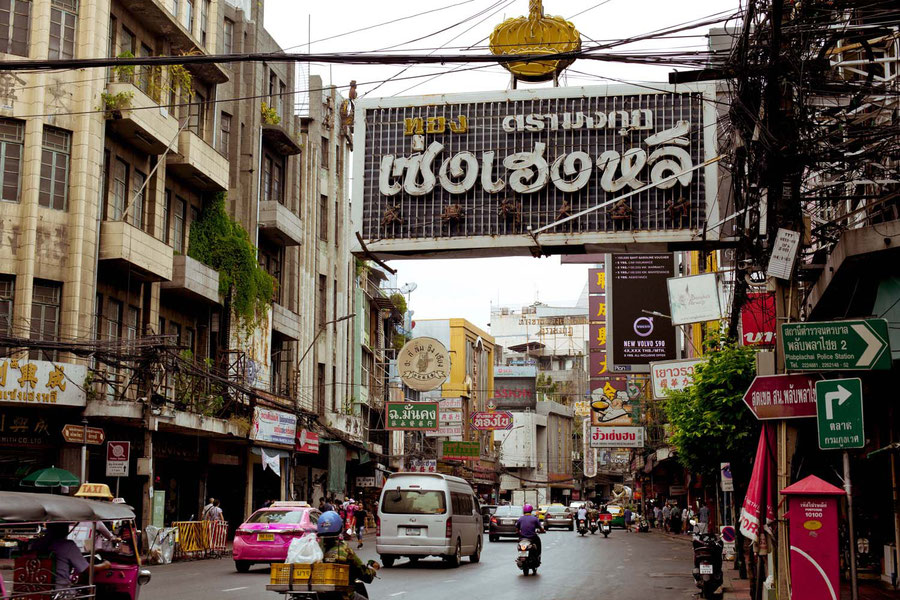 Once in Bangkok, I'm fortunate again. I end up in a lovely hostel run by a Frenchman. For breakfast, there is baguette (real baguette made in Bangkok from the only Japanese baker in town), French toast, egg in toast and cereal. The best breakfast I have eaten in a year. I did miss bread! Instead, I get crackling, hissing, crispy baguette. Simple and good. Although there are some negative comments on Booking.com, they refer to the owner, a Frenchman. He has lived in Bangkok for over twenty years but is still an unfriendly, arrogant French man. In reality, he's super sweet and interesting, but French. For someone from the UK or Australia who doesn't know how to pocket the criticism of a Frenchman, impossible. Grumpy French men haven't intimidated me for a long time, so I spend a wonderful time there.
Coincidentally, a friend from the monastery in Nepal stays in the hostel next door. He's on his way to the north before returning to Europe. I'm on the way to the south before I go back as well, if only for a short time. He takes me to Thai boxing. I'd never have looked at it alone, but it's impressive. What seems rough on TV is much harsher in reality. It's scary how much the selected camera angles curate and disguise the brutal nature of this sport. The minutes that pass while the loser is knocked out, lying motionless on the floor are very, very long. When he's finally carried off the field on a simple metal stretcher, nothing dampens the chill. When we have enough, we wriggle out of the crowded arena. We see the winner of the match sign autographs. He is supported by his manager, with trembling knees, dim eyes and stands on cramped legs. He meets his fans half blind. If the winner is in that condition, what does the loser look like?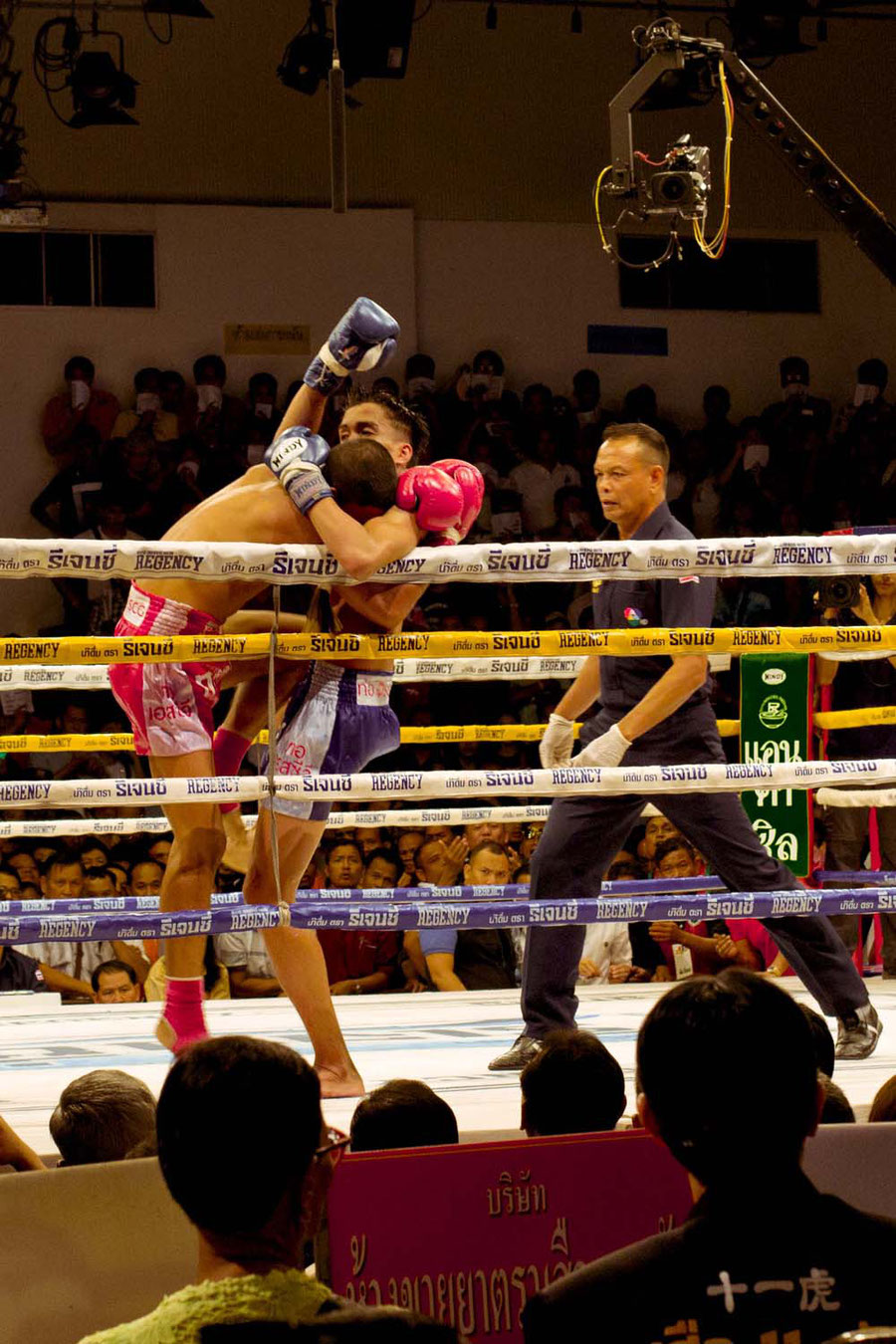 For the first time in Thailand, I feel good. I'm strolling through the streets of Bangkok and curiously look into the dark old shops. I allow myself to drift. Somehow, I understand this city. I know how to move from A to B, and I can trust my instincts. People ignore me, and I feel safe and independent. If I want, I can fulfil all my needs within a radius of 100 meters. If my thirst for discovery tickles me, I can get miles under my belt.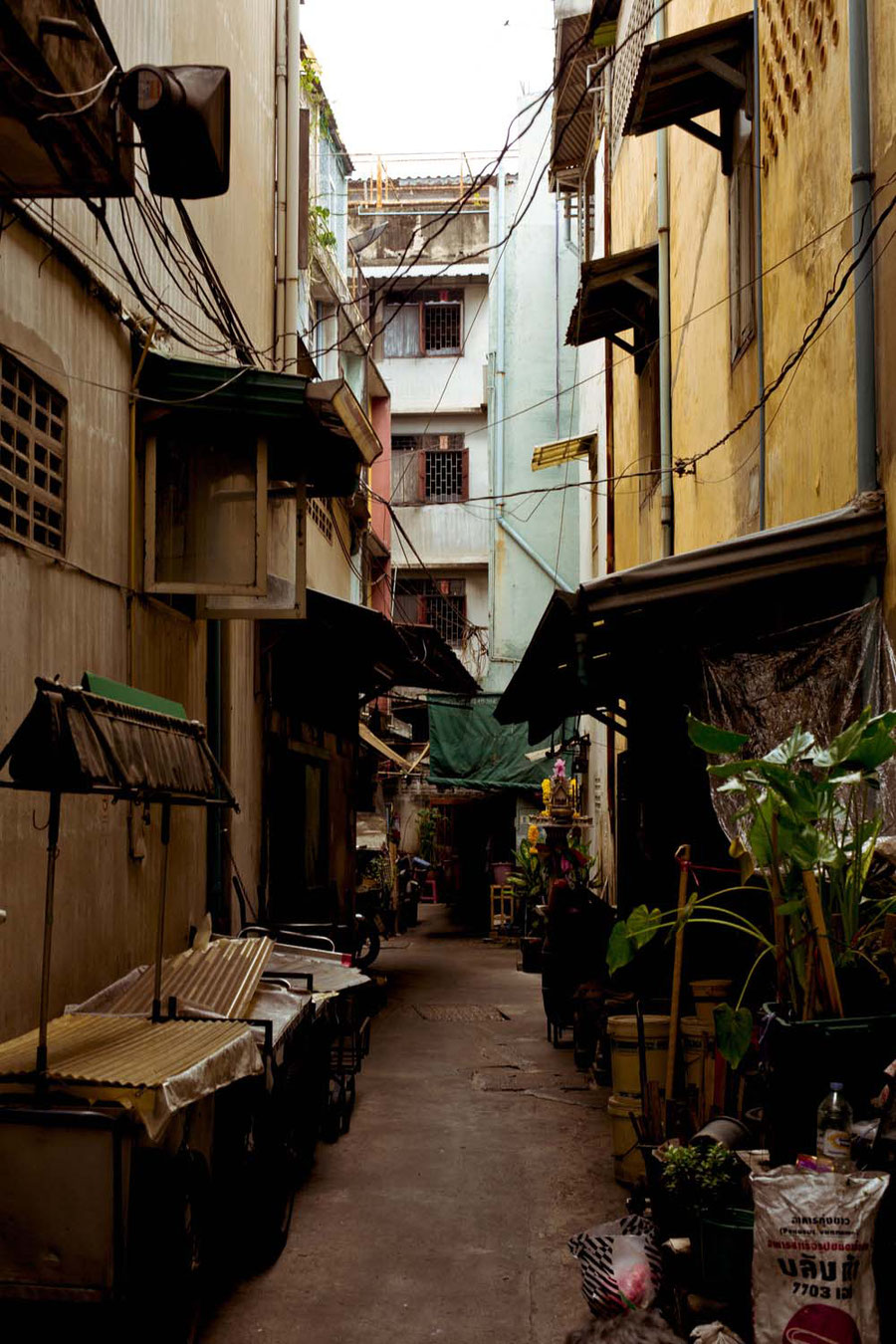 With that feeling, I walk through Chinatown. It's used as a backdrop frequently when shooting action sequences in movies. Almost everything I know from films about this corner is relativised. The dark streets are not dangerous on their own. In the shadows of high houses, nothing happens but daily life. In the alleys flanked by shops, people sell everything that's not nailed down. Life is colourful and fast-paced. Plastic piles up in the corners and Vespas make their way through the crowd. From Chinatown, I make my way back. I omit all the royal things because the entrance fee is horrendously high. Also, too many people get together in one place. I make my way around the Royal Palace, visit one of the prettiest temples I have seen in Thailand (Wat Arun) and make my way through the pretty little houses in that area. They look like the stables of a French palace and with their shutters are a picturesque backdrop to the hustle and bustle of the streets. To my surprise, I like Bangkok. If one avoids Kho San Road (party mile for the tourists), it's almost idyllic.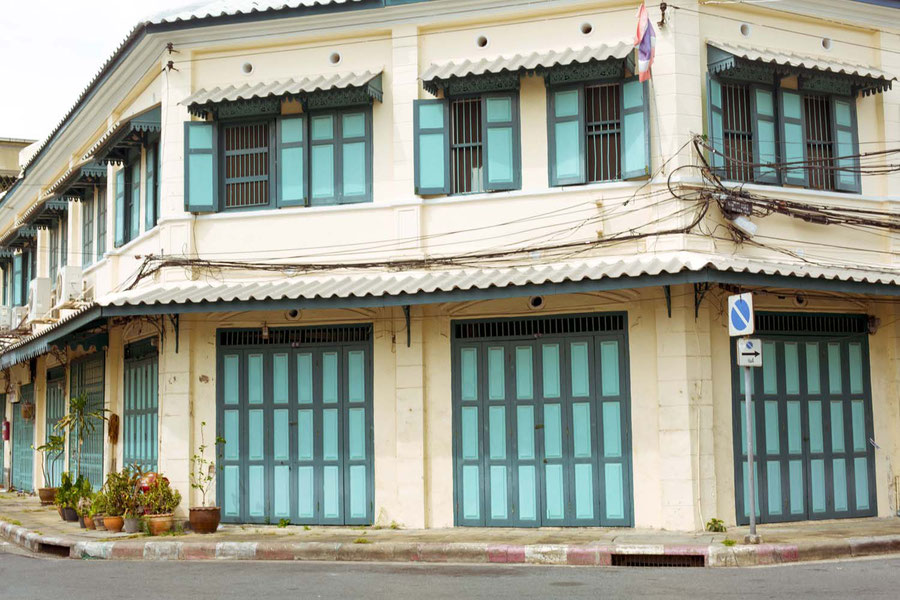 After a week in Bangkok, I am looking for the way to the airport in pouring monsoon rain. When I arrive, I'm wet to the skin. Luckily, the rain doesn't cool the temperatures. I'm damp and warm, a new feeling.
* If you like what you read, consider supporting me on patreon!*