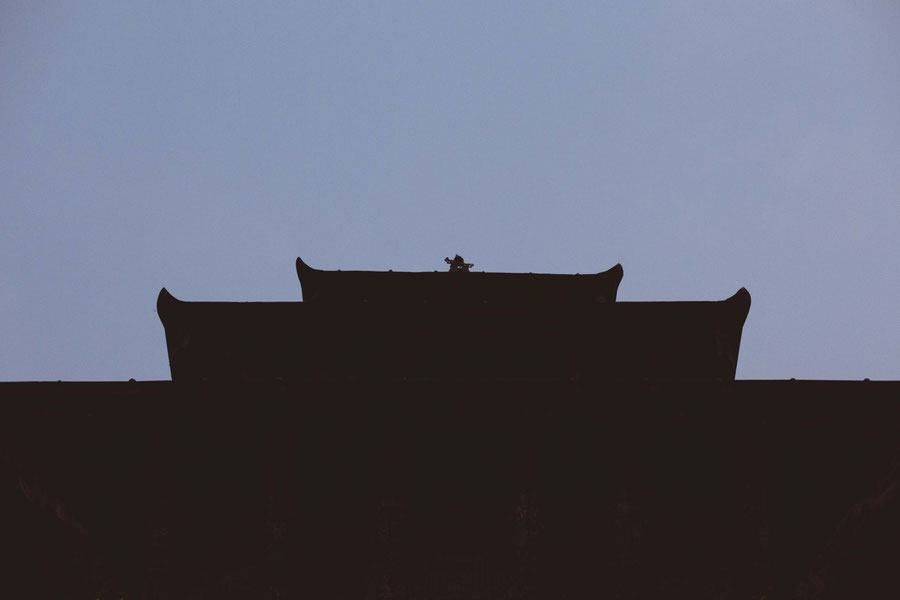 Once again I get on a bus to Kathmandu and tumble out, after being thoroughly shaken for 8 hours and 18,837 potholes. I make that journey together with a new acquaintance from Delhi, we have booked different hostels since the season has now started and the tourist accommodations are overflowing. We decide to meet for lunch and dinner, regardless. I learn a lot from her. About brahman women and the expectations towards them in the upper classes of Delhi. Often her descriptions cause me to shake my head. Roughly once a week, for example, she has to go to the hairdresser, get a manicure and a pedicure. It's more about the work that she invests in her beauty than her natural attributes. A woman isn't considered beautiful unless she is well maintained. Only if she goes to the salon often enough, she is regarded as a proper lady. Like in Iran, the slightest hint of body hair is scandalous, natural nails (as I wear them all the time) are a sign of limited means and a lack of style. When I try to formulate what our beauty ideal looks like, I realise we're not better. The concept of natural beauty is as unfair as senseless. Who evaluates whether someone is beautiful or not? And if you look into western society long enough, beauty isn't so natural either. What a boring topic, but that's whats on my mind.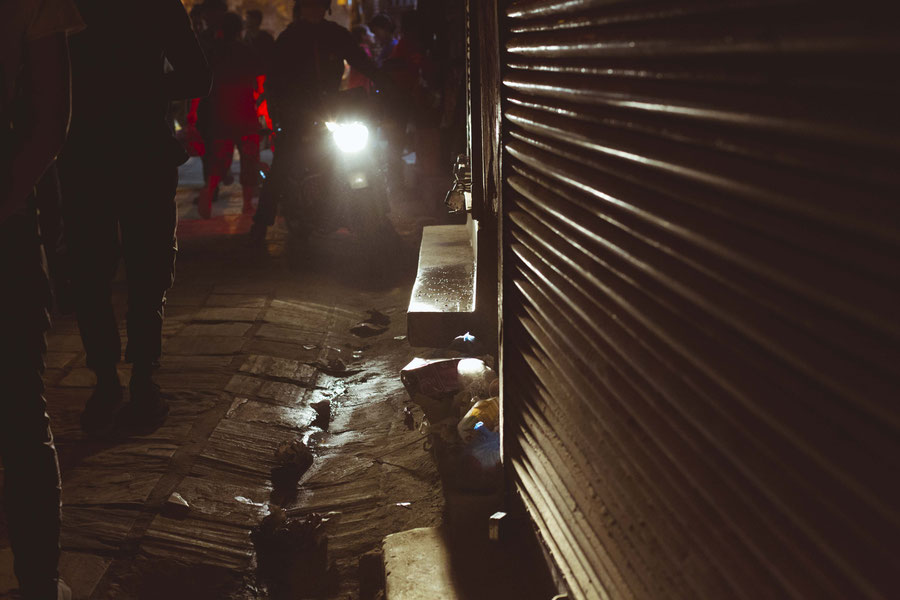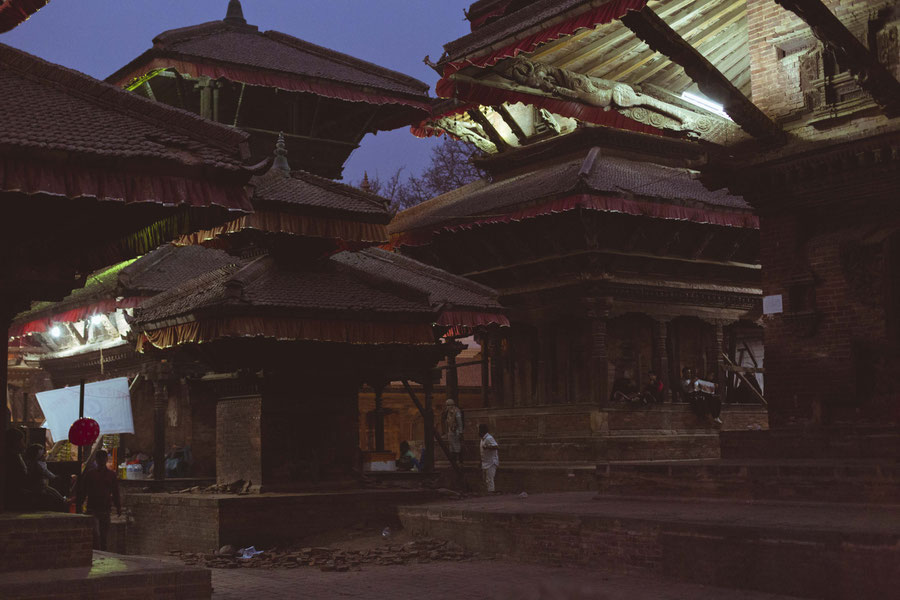 I meet K., whom I have already run across in Kashan, in Iran. K. connected me to J., with whom I hitchhiked through Iran for two weeks. Between friends who come to visit and people whom I met and bumped into again on my journey, I experience the known more often. Together, K. and I go to Durbar Square in Thamel. It's one of the major attractions in Kathmandu, and I have not visited it until now. Kathmandu is too dusty and too exhausting to play tourist in, I decide. And in fact, this excursion proved, I missed little because Bakthapur has very similar structures that are far better preserved and even more beautiful as an ensemble. For the first time, I move through Thamel without a map. I feel safe and well oriented. The hustle and the mopeds passing by no longer disturb me. For a few weeks now, I haven't been thinking about how I need to protect myself from possible hands leaning down from motorcycles. It's in moments like this that I notice how tense I still am. For, even Nepal isn't free of assholes. If you walk along lakeside (or on the well-lit road right next to it) in Pokhara after 10 pm, you will be invited to come into the "sexy, sexy Taxi", to have "sexy time" or to "come, come fuck" accompanied by staring glances. In the beginning, the Nepalese men appear to be harmless and friendly. But of course, they aren't different from everyone else. Here, however, I am less threatened by them. I mostly am a head taller and two shoulders wider. That suits me fine. I wrap my scarf closer around my shoulders and walk past them to the security of my hostel dorm.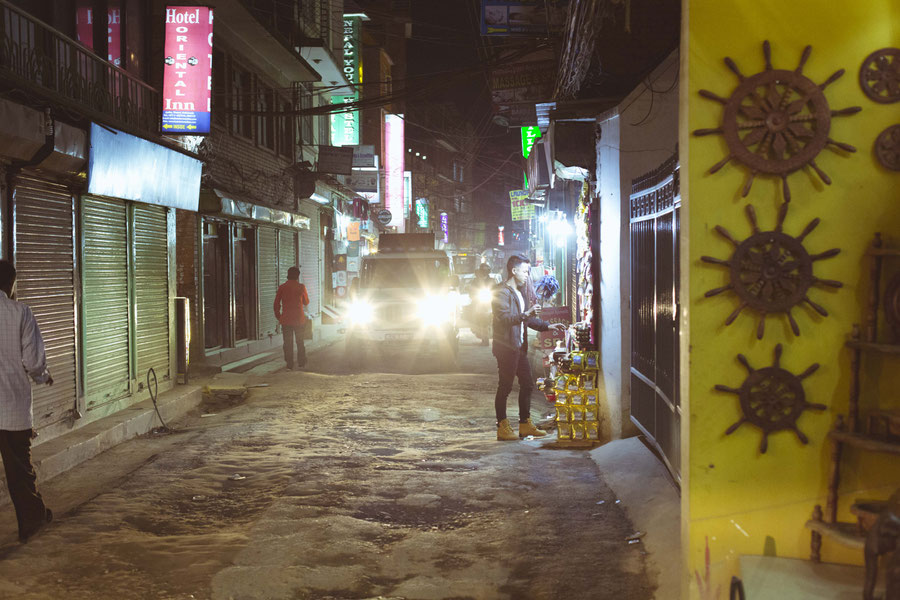 I leave the capital to drive into the mountains. I visit P. and S. at sister's homestay and spend the week writing the remaining posts, to go into adventure mode for Tibet and China. With me is a small group of British and French volunteers, together we make Mousse au chocolate, Nepalese burgers, eat infinitely much Dhal Bhat and garden. I become sick, sleep a lot, get a fever and a head cold. Before I leave this wonderfully peaceful place, my body presents me with a small interim bill. Better now than later.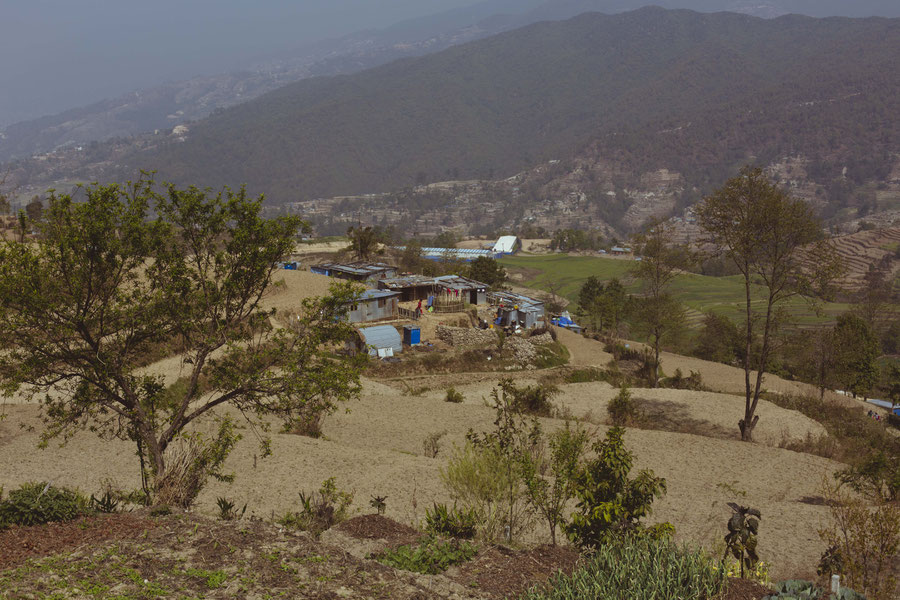 When I leave the farm, it starts to rain. Since the bus drivers are on strike and only motorbikes cruise up and down, I walk. Under the corrugated tin roof of a bus stop, I pull out my rain gear and put it on. Then I venture out into the drumming rain while listening to podcasts and slowly but surely make my way to the valley.