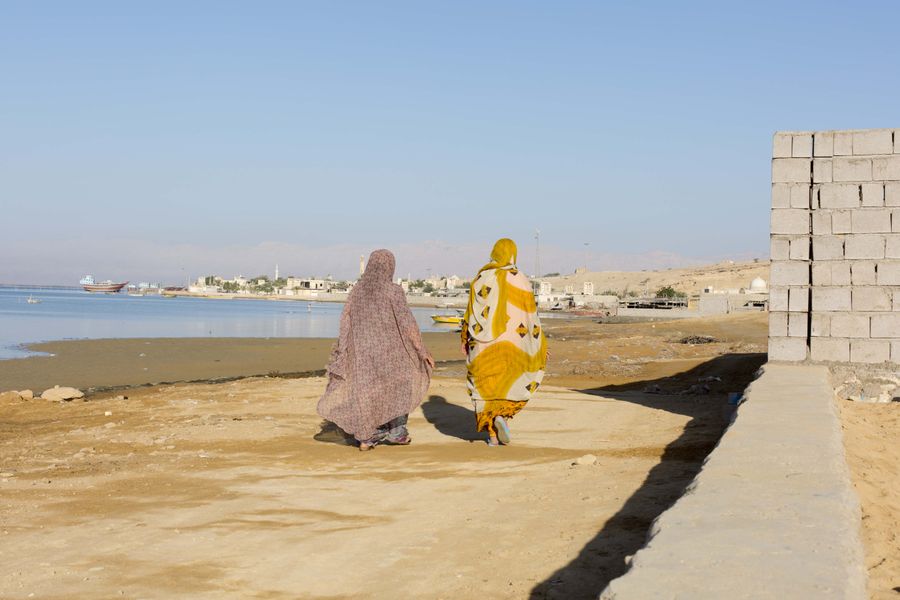 Qeshm is not like Hormuz. It's much bigger. You could almost call it industrial. Almost is the operative word here. Like in Hormuz, women walk around wearing traditional masks as part of their hijab and are dressed as colourful as in India. It's the outward differences that make it possible for me to forget the mainland.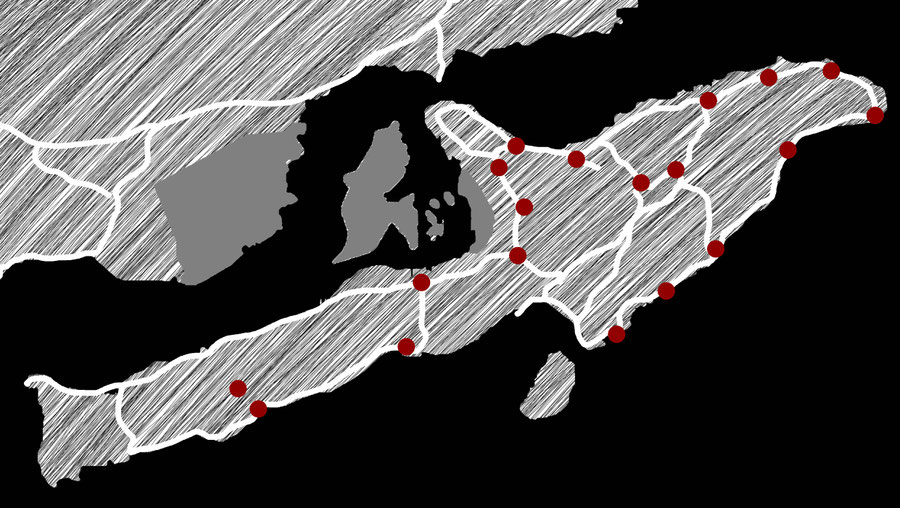 The main attraction on this island are the mangrove forests. We get close enough to be eaten by sand flies, see the roots sprouting from the sand, and draw water from a desert well. We don't make it all the way into the woods. Since J. has already visited mangrove forests (somewhere in south-east Asia) and I just want to sleep, we look for a small patch of earth and stay in this place for two days. In our world, that's an eternity. The landscape between the desert, the sea and the mangroves reminds me of Africa (the way it's portrayed in the Lion King because I've never seen it myself).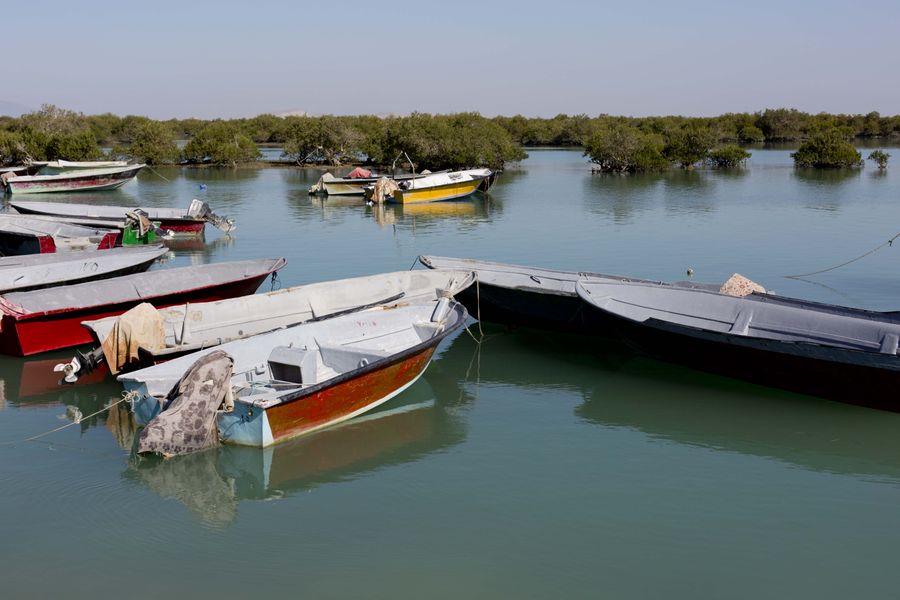 When hitchhiking, we meet M. He is managing a gas plantation. He takes us across the island and shows us his construction site. In the middle of a white landscape made of salty stones, they tap the natural gas supply. Someone will make millions here. So far, only the Christmas tree and the old salt source are visible. We hold our hands into the saltwater, and after 5 minutes in the sun, only salt crystals remain on our skin. This is not the first oil/gas refinery we see on the island. In some places, a second sun shines bright behind the mountains without ever having to set. A bright burning reminder of the gold lying beneath this earth.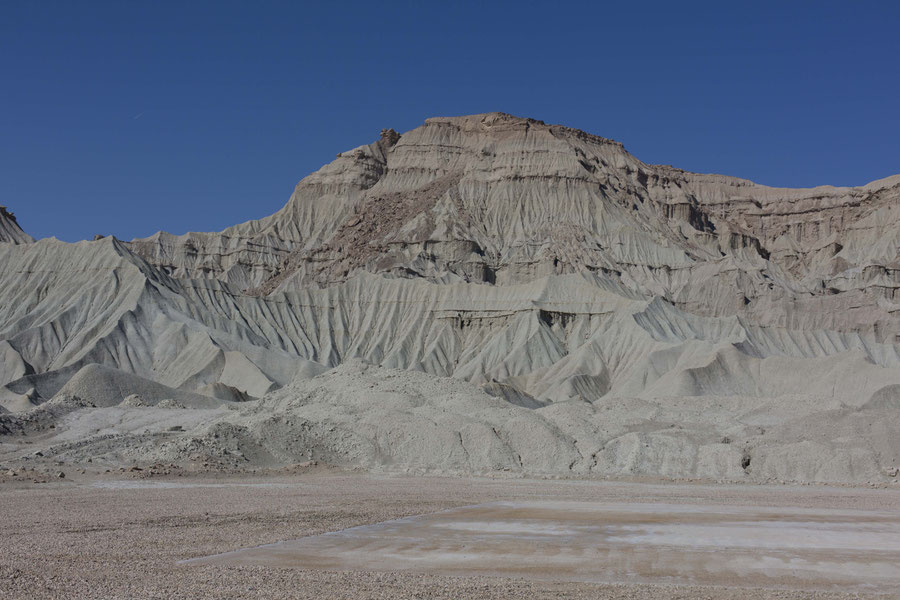 When hitchhiking, time and place become meaningless. We are entirely free as long as we stay out of the cities. We can do what we want and as we please. The most beautiful thing to me, is to settle down in one place and watch the locals go about their lives in areas that seem uninhabited at first sight. The never-ending stream of mopeds, mangrove peasants and smugglers never seise. They go about their business so uninhibited that it reminds me of the adventure novels of my childhood. On the weekend, a family party near our campsite keeps us entertained and wondering. It's loud for some time. Mopeds and cars are finding their way through the bush. They ignore us. Just how I like it.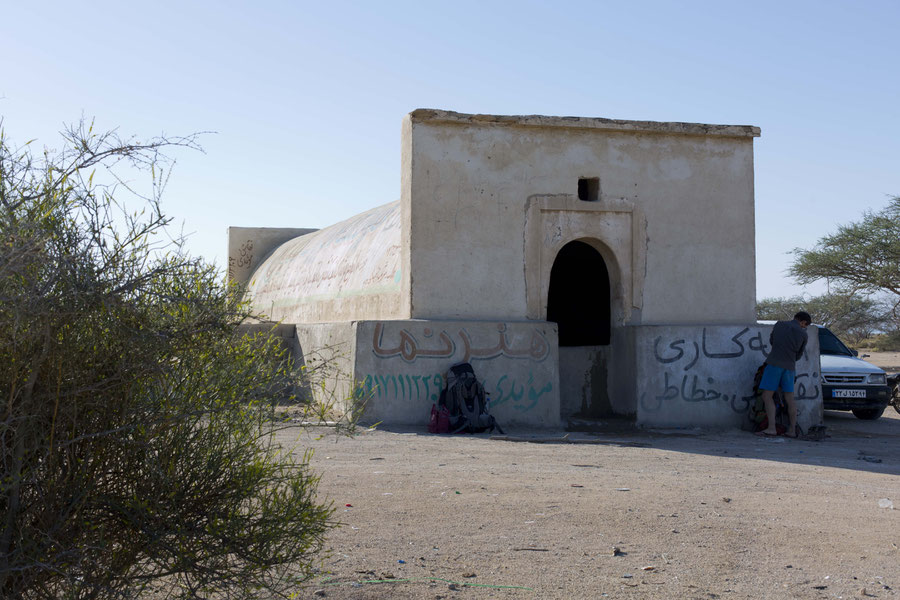 Not far from our retreat there is a well. An old, typical desert well. They are built everywhere in this country and supply the residents of this remote area in their small houses with drinking water. We camp and take a shower. Even if the shower is just a bucket, the sweet wet is a great luxury. We can hardly believe it, wash our clothes and ourselves. Drinking water, light, air and sun are the essential things in life. Here we have everything in one place. And sandflies. Those are less welcome. Of course, they jump on me exclusively. On the one evening when I wear my shorts, I get bitten over 200 times. They plague me for a good four weeks. They are tough beasts. J. wears his shorts for days and is spared. Even the damn mosquitoes work for the patriarchy!!!
Camping and hitchhiking are a good match. We get in direct contact with the locals and drive with cars, in trucks and on their loading areas. The loading areas are the most beautiful place to see the world from because of the unobstructed view of the landscape. It's the ultimate freedom. I would love to travel around the world like that, but it remains a short pleasure. Soon we have to get off in order not to be picked up by the police.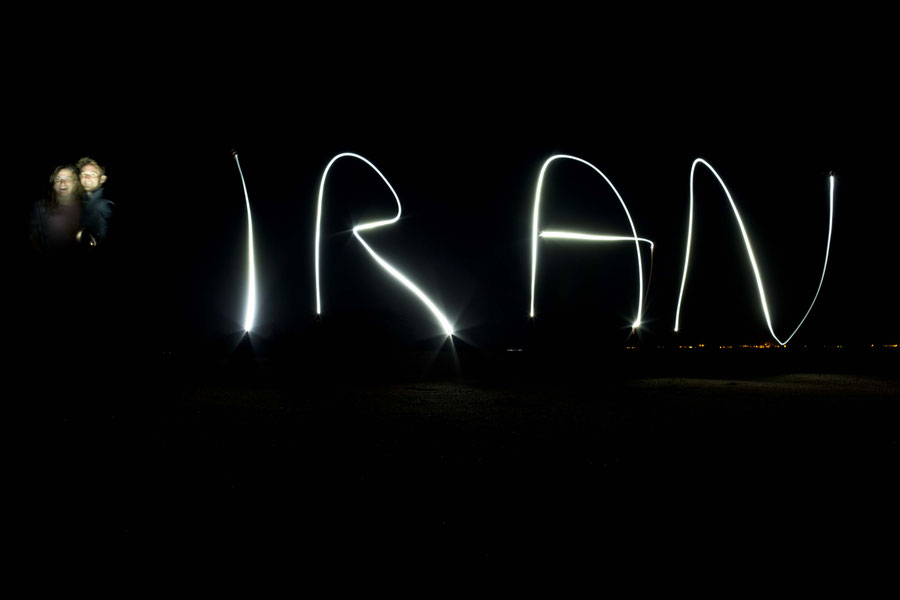 We talk to many different people (considering how few live out here). The conversations are superficial. It's the kind of communication that bores me. I wouldn't be happy with this way of travelling long term. For the moment though, it's just the thing. On one of the countless backbenches, I am instrumentalised by a black-clad woman in her argument against the hijab. She tries to tell her husband that she doesn't need that stupid shawl. He isn't convinced. I look at her with wide eyes. She is the most beautiful woman I have ever seen. She has big lips, big eyes, a slight bow in her nose and a slim figure. She is the epitome of the fragile woman. Only the fires in her intelligent eyes betray this impression. Unlike all Iranian women I have met so far, she is unadorned. A desert flower of the most beautiful kind. I will remember that face forever.