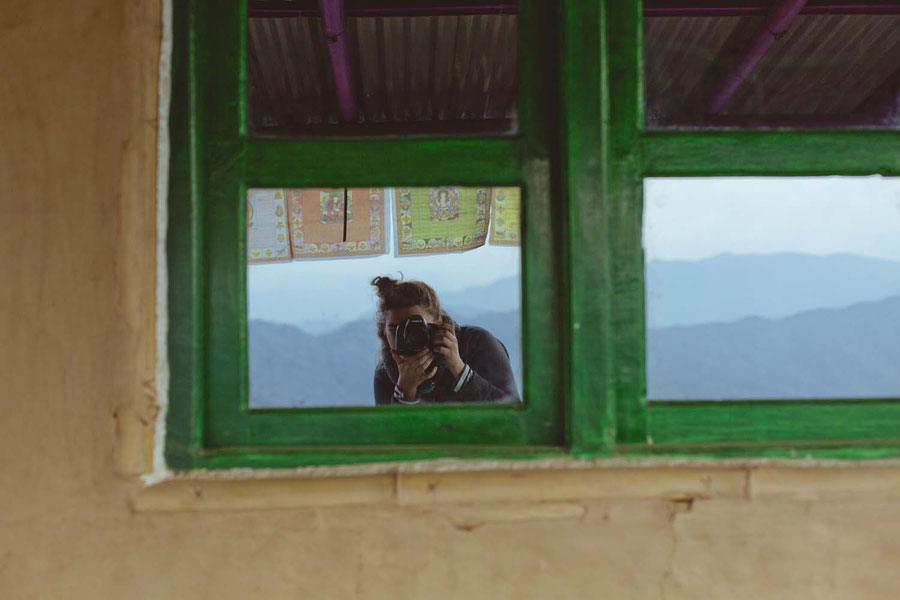 Wild stories abound in Nepal. Sometimes I get the impression that this is a ruleless space, this country in chaos. And yet, there are rules. The mess is not quite as limitless as one would expect at first sight. But for a Brahmin woman (top layer of the caste system) to open her door to unknown foreigners, to share her food and her home, a lot has to happen. She must discard/reinterpret her religion, distance herself from her family and be the master of her destiny. P. has chosen that path. She lives separated from her ex-husband, supports her children, both of whom are studying (her daughter is on a scholarship in America) and hosts foreigners in her home. She is thus, the link of her village to the western world. She conducts cultural exchanges, explains, communicates, laughs and communicates some more. S. helps her. She comes from a mountain village and is therefore not part of the caste system. P. gave S. the opportunity to escape from unbearable employment and gave her a new life that allows her to support an old mother and an ill brother. P. does development aid on a small scale. Local and exactly where it makes sense. She lives what I've heard so often referred to at home: think globally, act locally.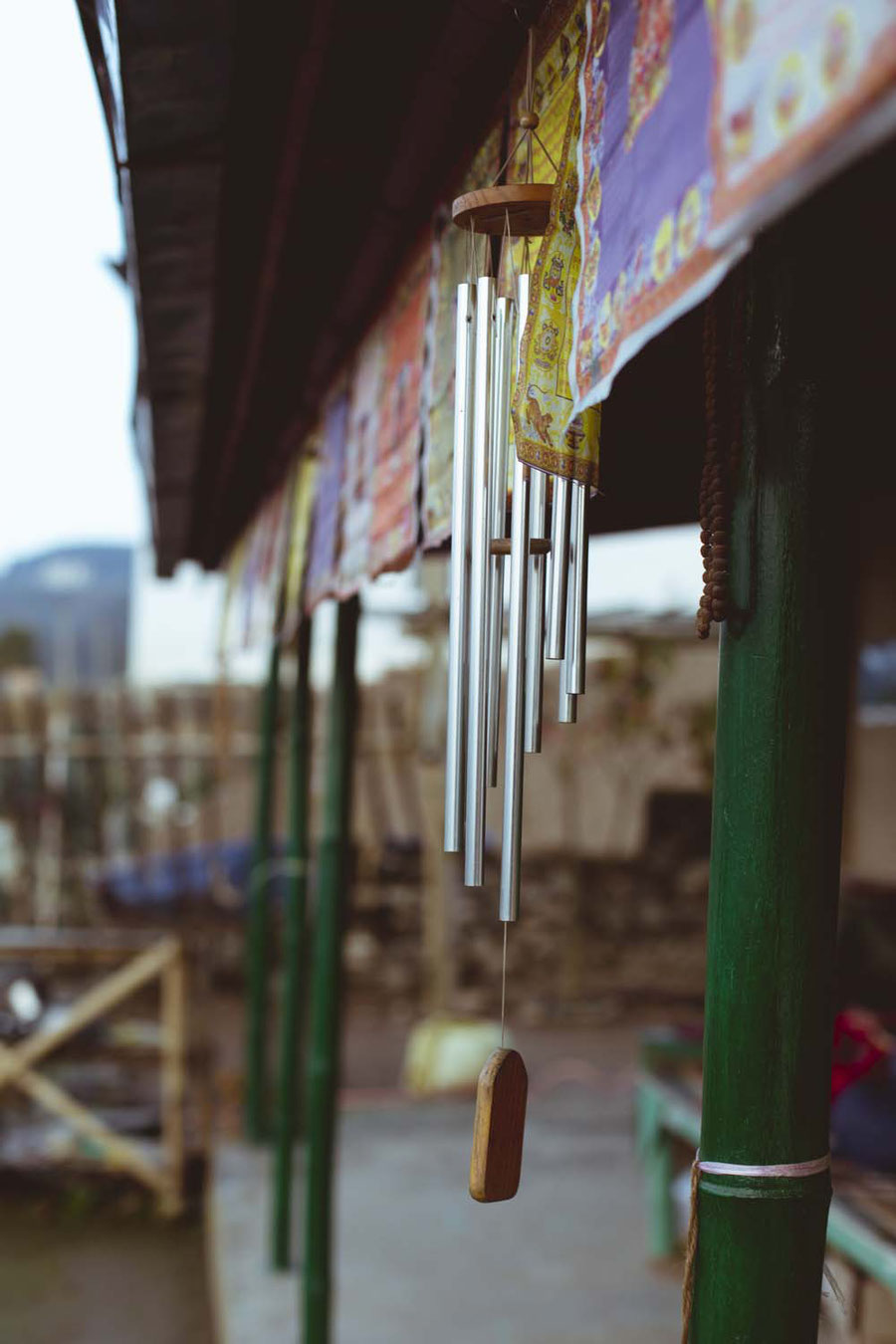 Tourists in Nagarkot are hauled in high numbers through authentic Nepal. Even in winter, the dishes are washed with cold water. We eat Dal Bhat (rice with sauce and vegetables) twice a day. For breakfast, there is either Nepalese pancakes or porridge (with sugar). Nepal is a limited culinary discovery. People eat to survive, not for pleasure. They love compost and hate plastic. A warm shower is only available in the sunshine, and the quality of food is higher than in many organic households in Europe.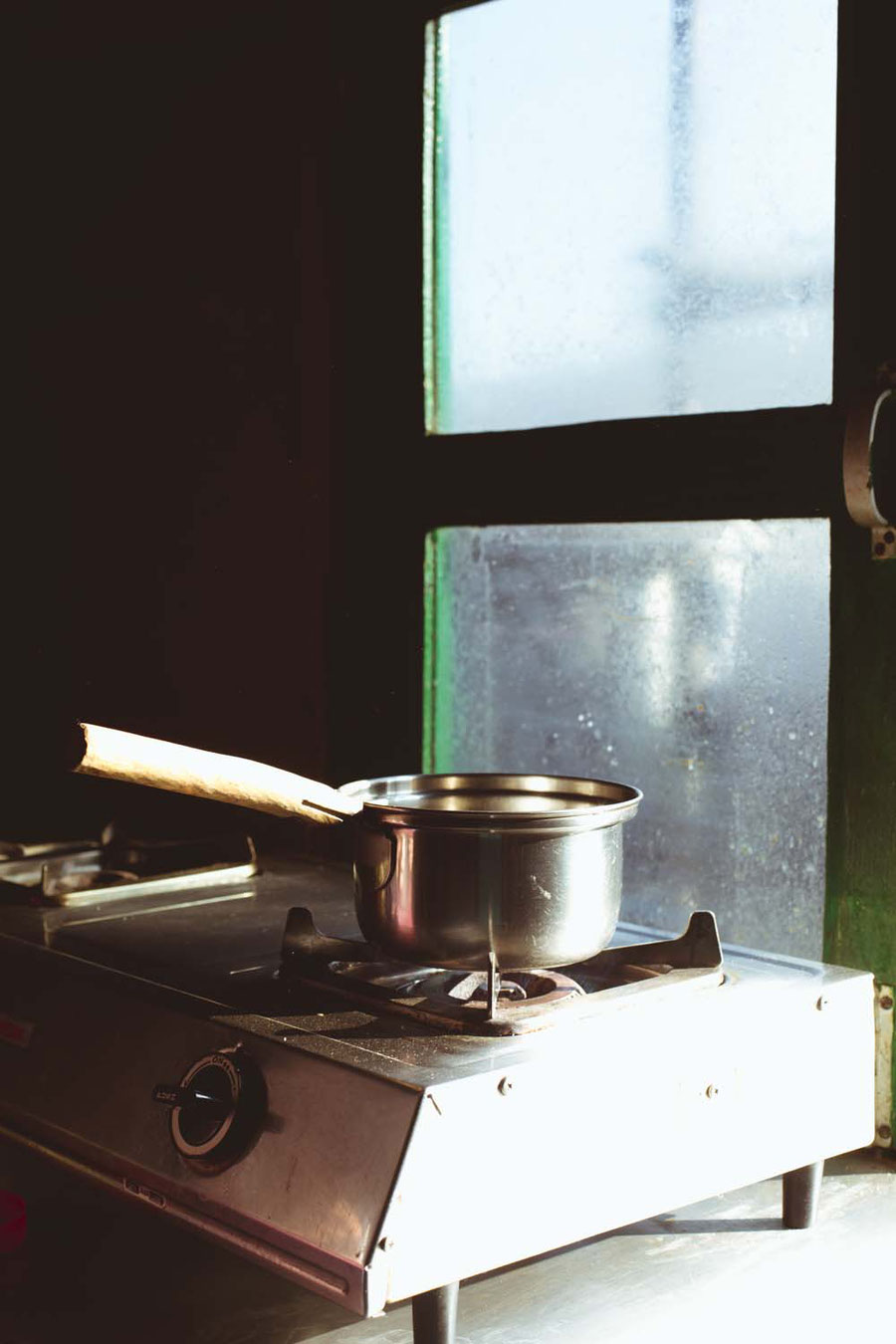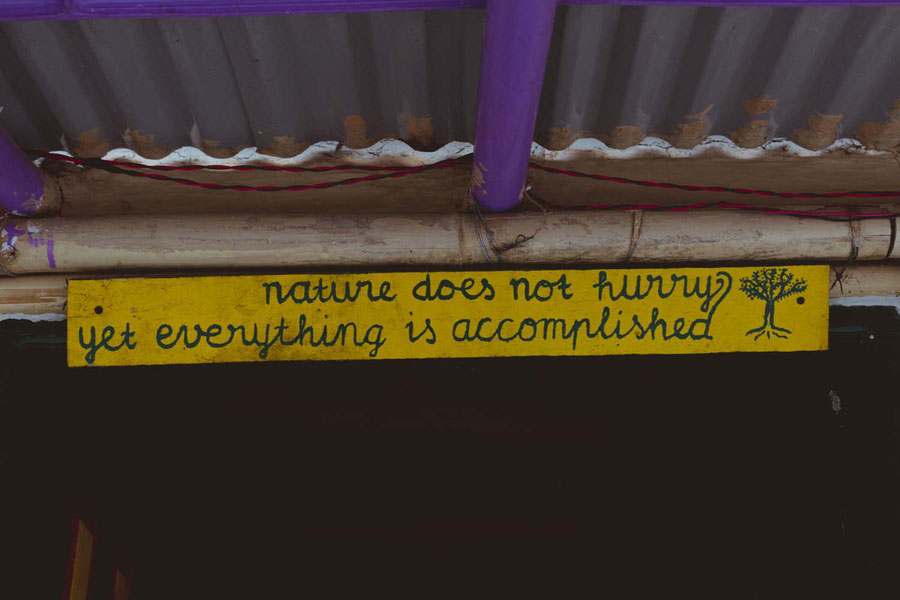 Every foreigner visiting this country wants to help. It seems easy in the beginning. The problems seem obvious. The plastic garbage, the bad roads, the poor people and the caste system are quick to spot as the biggest evils. However, I understand more clearly than ever before how pointless development aid is when corruption determines the reality in the country. The money will hang on to officials who build six-story houses in Kathmandu and cruise through Nepal with fat new jeeps. If you want to do development aid on your own, because you do not trust the institutions (mind you for a good reason), then you also run into dead ends. The number of western visitors who teach for a few months in a school in a mountain village and believe they bring renewal to the world is as high as mindless. Many wish to open up the world of children, to bring stories into the communities, to wake longing, without providing real possibilities. They hold out their little finger, with the certainty that one day they will go away, no longer having to see the misery. I realise, and it becomes more and more evident that it requires much more sacrifice to do that work at home, to change one's society. For if somebody grabs our little finger and there is no long flight separating him from us, it is much harder to pull the hand away. Real help is only possible if you reach out and become a permanent link in a chain. And that's hard. Here, most volunteers make a series of visits, believing they know solutions that the locals wouldn't think of. The reality is that the locals are knowledgeable. Most problems are complex, and society has to find an answer as a collective. (Problems that exist in our communities as well.) But when you look at the caste system, you encounter problems that the natives do not see as such. It seems cruel and unfair to us, but we, as visitors to this country, cannot change that. And often enough, we still do something and thereby become part of the problem. For example, because we know so little about our guilty conscience, we start to give money to people on the street. This creates a beggar culture and western people become dollar signs. A development that makes it tiring to move freely and begs the human being to live without an alternative lifestyle. We distribute patches and give the illusion to distribute vaccines. The reality is more complicated than we understand it and "white guilt" does not solve it.