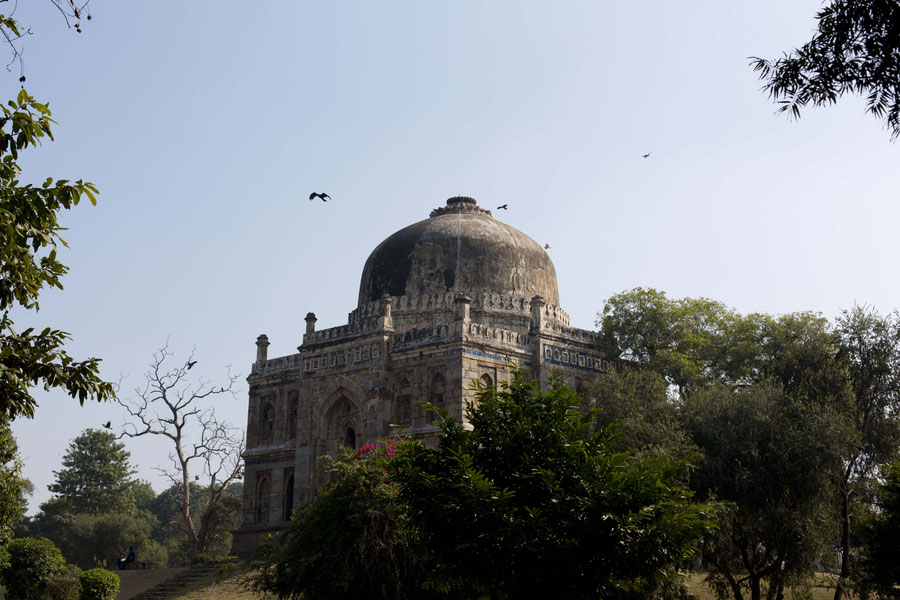 The monotonous hum of the engine and the slightly quivering wings of the enormous white bird that I reluctantly climbed into in Dubai - no, let's be precise - in Sharjah are heading straight for an inscrutable white wall. We leave behind the pretty pink skies, the unobstructed views and the idyllic island air. Dehli.
T. and A. are already waiting for me at the gate, packing me into their car and at a snail's pace, crawl home through the nightly rush hour of the metropolis. Here in Dehli, I'm visiting J.'s family. T., J.'s father, is there the first night, but he flies back to Germany five hours after my arrival. I stay with A. the house manager, driver, cook and man for everything. Although this made me a bit insecure at first, since A. doesn't speak good English, it turns out to be a blessing. Iran has exhausted me in a way no other country has. I have been taking breaks for several weeks, stayed in hotels for days, slept a lot, and yet the recovery doesn't want to set in. Here in Dehli, if I want to, all decisions will be taken from me. And in fact, that turns out to be just what I need. Any decision is a point of stress. What do I want to eat? What do I want to drink? Where do I want to go? Where can I get X? All these questions cost me a lot of strength. I need a break from the constant overload, and I get it with A.'s help. He makes breakfast, lunch and dinner, drives me from A to B if I want to and looks to see that there is enough water in the system. The first week I spend almost exclusively in these four walls, reading the books from Dubai and drinking tea. What feels strange in the beginning will quickly become familiar. I'm already looking forward to breakfast when I wake up. I alternate between the desire to eat a very simple egg with toast and the curiosity what kind of egg composition A. will conjure up. Here, for the first time in my life, I eat scrambled eggs with garlic and ginger, as well as some other vegetables. I am surprised by the combination of such strange tastes. It's yummy.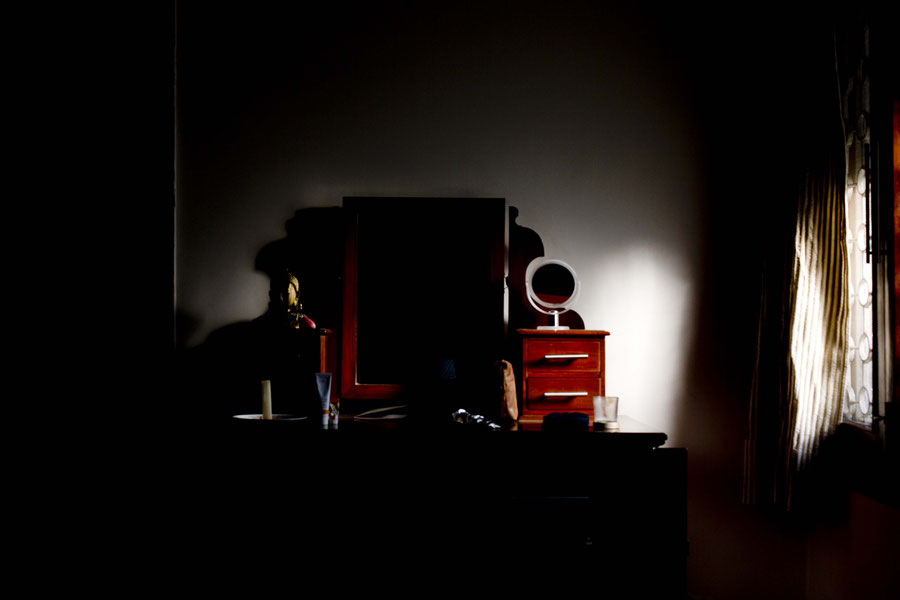 In the darkness of the rear-facing rooms, I forget space and time. The pressure slides off my shoulders, and I slowly start to remember who I am, if I don't feel threatened. Especially books help. Word by word, page by page, I feel something happening within me. In the calm and the dark coolness of the apartment, wrapped in my Finnish woollen socks, my scarf and my fleece, I stay still. After a few days, I dare to go out the door for the first time but return home exhausted. Nothing has happened. It's a beautiful walk, but the smallest incidents worry me. And I'm not ready for new input.
My parents gave my hosts a parcel to bring me. In it is a pair of shoes, the same ones that had been stolen from me in Tehran two months earlier. Sliding into them, I feel my self-confidence returning. My foundation is back. Of course, it's ridiculous. After all, you can buy shoes in Dehli. And that's true to a degree. But the thought of going shoe shopping in Dehli (or in Iran for that matter), to search for the perfect all-weather shoe (which is a long and elaborate endeavour even in a place that I know intimately) is already giving me a headache. And frankly, the quality I'm looking for, I haven't seen in any of the countries I've travelled to. Today, people invest in lightweight footwear, Goretex and the like. It may work well for hiking, but they are no good to me. I don't need a classic hiking shoe. I need one that can do it all. And that one is made of leather. Mine is produced in the Alps. It's like a second skin around my feet and never causes blisters, or loses its profile after a year. No. Mine gets more beautiful with use and patiently waits for the next layer of protective wax when it takes me a while to tend to it. Something like that doesn't exist in Iran or in India. Not because it's impossible for them to make, but because there is no market for it.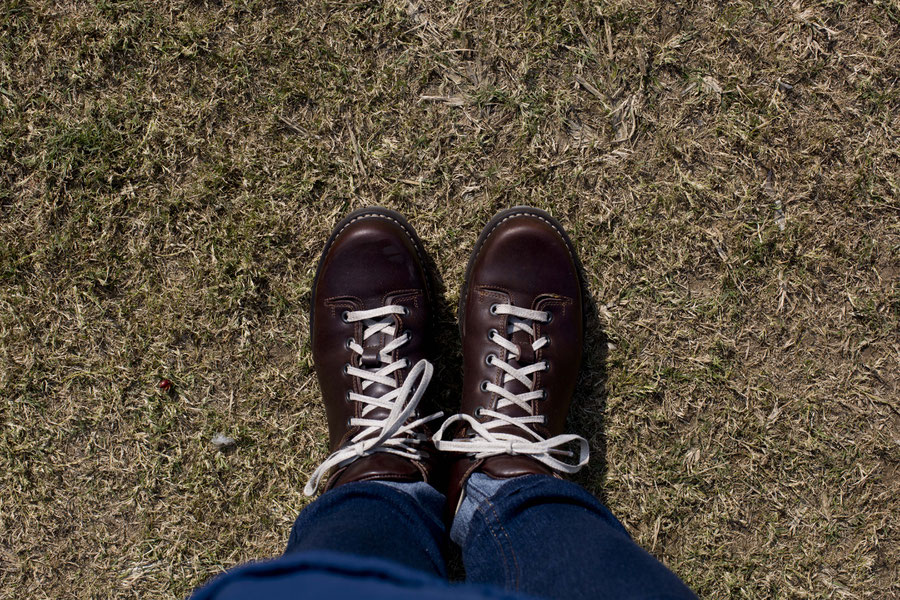 With these shoes, I move with self-confidence. The colourful and always abominably dirty streets of Delhi, don't faze me. I don't have to think about where I step and what I step into anymore. Therefore I can concentrate on my surroundings. And that opens me up to see things I hadn't in some time. I find Delhi a lot more relaxed than Iran. Nobody on the street calls after me, and I don't have to associate being gazed at with anything other than curiosity. Nobody bothers me. Things aren't forced on me. Everywhere I see women, veiled, uncovered with open or carefully styled hair. All this has to do with where I am in Delhi. I'm mainly travelling in affluent South Delhi, which is very different from the chaotic and noisy Old Delhi. I don't leave home often, and when I do, I'm with friends of J.'s whose presence shields me from the most intrusive people. My privilege stares wide-eyed in my face, and I welcome it with open arms. Thank God for friends.