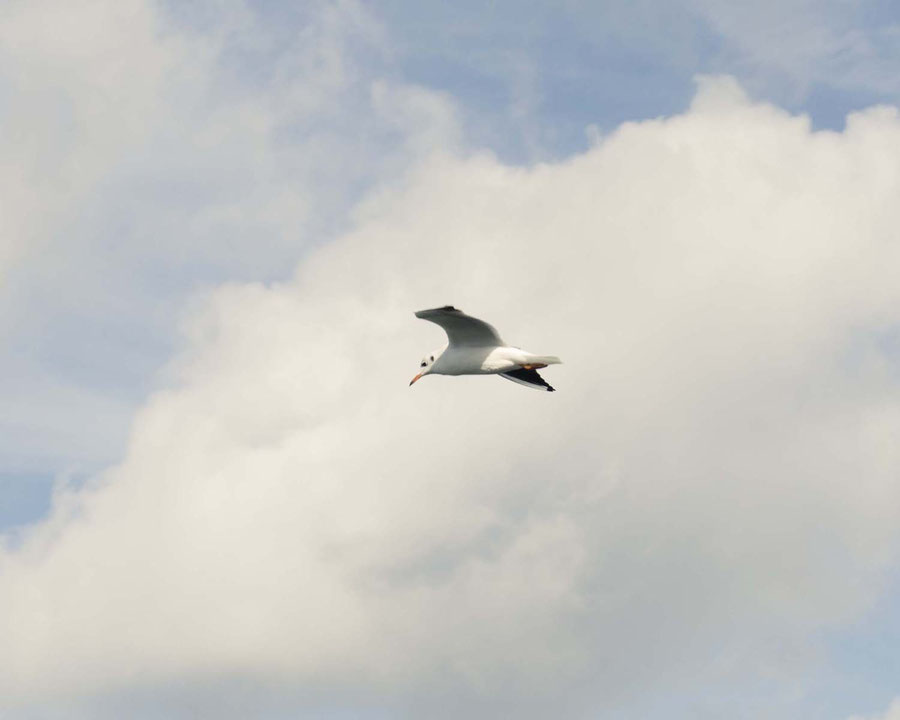 Je vais bien, ne t'en fais pas. The French film from 2006 has a very nice and catchy title track (which is also played in the trailer). On IMDB, the film gets only 7.4 points despite the young Mélanie Laurent (Inglourious Basterds). I saw it for the first and only time in the evening before my first backpacking trip to Spain. My former roommate and I were supposed to go on a relaxed, cheap and active vacation. She already traveled further and on lower budgets than me. With a backpack each, a tent and a student budget we went on the trip. After several days of relatively carefree vagabonding, we took a small train which brought us to the coast. We opted for a single-track railway station in the middle of the woods with a little manless concrete house. The forest turned out to be small, and the way to the coast took us no more than 30 minutes by foot. The cliffs fell 40 meters into the ocean. On the edge of the cliffs was a narrow road with a few houses. We realized quickly that sleeping on the beach (plan A) was not an option, as the beach was narrow and we could not rule out that the tides would surprise us in the night. If you walk carrying heavy luggage without knowing how long it will last, each meter is one too many. We walked the narrow country road towards some campsites and after 5 kilometers it turned out that all the campgrounds were full. It was the high season.
At this point, I was already in a panic about having to sleep under the open sky. When I'm tired I can be quite unbearable. Combined with fear, exhaustion, hunger and slowly rising panic, it may be due solely to H's equanimity that we still speak to each other. She had the foresight to get something to eat and a cheap liter of red wine and so we ventured on. In my youthful folly, I could not imagine that one could camp wild in Spain. (You totally can, like it's allowed.) The idea of sleeping "just anywhere" was unimaginable.
We walked the narrow footpath along the loose road, past a church, a forest, and a cemetery. I still distinctly remember the noises that night: the sound of the sea, the trees, the beating of the waves, the distant sounds of people and the single passing car. To our right and our left, it was dark. On one side there was the forest and on the other, the country fell into the sea. Whether the cliffs were as high as earlier or simply ran smoothly into the sea was left to our imagination. The darkness was absolute.
H went around knocking at various hotels in an attempt to get a room (Ha! Young and naive and, of course, to no effect). After that, we rejected the idea of sleeping at two more beaches because we heard watchdogs (or were they simply on their evening stroll?). There was a little street along a lengthy estate wall leading to a steep curve around the coast. As we were at our wit's end we saw the lights of two camping vans in the distance. Coming closer I heard familiar music. My heart swelled and I picked up speed: it was the theme music of Je vais bien, ne t'en fais pas. Bad people don't watch good movies! H was a little surprised about my changing state of mind and followed me, a little confused. We had a quick talk in French (finally someone I could understand!) and put our tent up right next to them. That night we slept on the roadside, next to two French camper vans. Never a red wine tasted so delicious, never a nights sleep was so deep. To this day I am sorry to have put H through this.
I realized for the first time that in order to grow "anywhere" is sometimes exactly where I need to be.