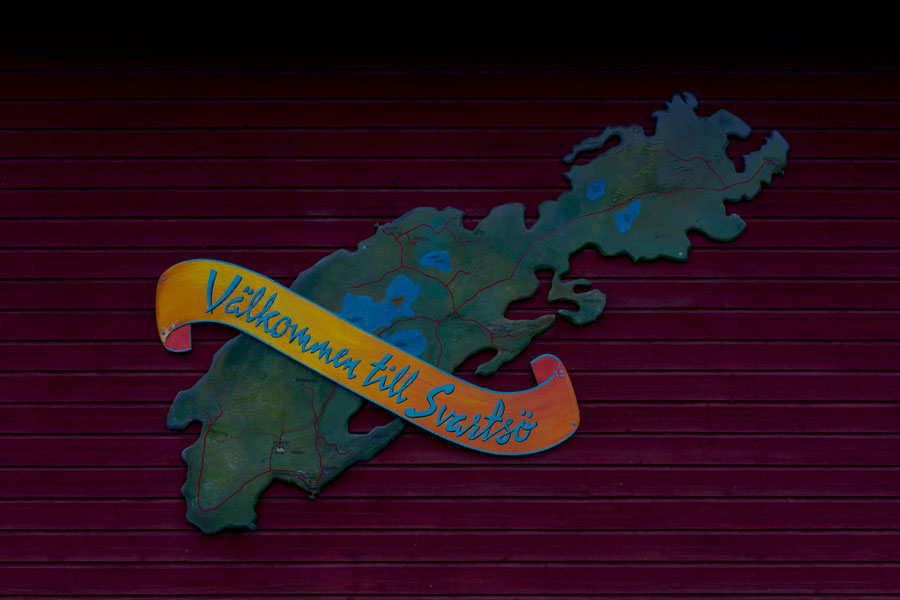 The best part of my stay in Sweden was the visit of the Archipelago. Islands have a special place in my heart. Here I saw for the first time nature, which should become so familiar in the coming months. The north with its granite floors, the wooden sheds, the moss and the numerous and partly absurdly large boulders. Getting to the islands was not easy. R. and I needed two attempts, but in the end, we made it. The crossing was wet, the day was wet, and in the end I was wet. Wet, cold and satisfied. Who would have thought?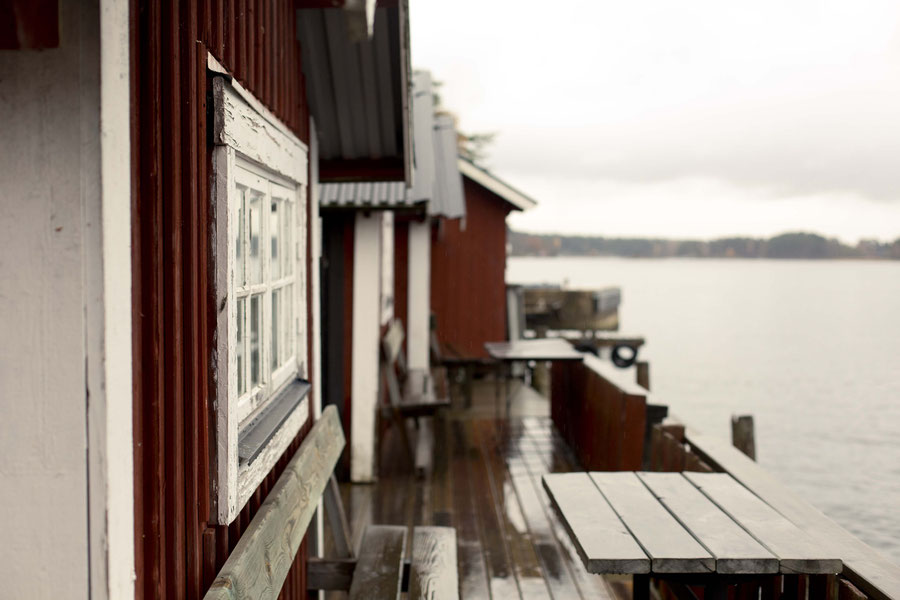 We were the only tourists out there. For a long time, it felt like we were alone on the island, but when we went back to the pier, we were overtaken by a quad. We crossed the pastures and fields across the forest and to the water. There we found a beautiful summer house with a winter garden and sat down on the bench in front. For lunch, it even stopped raining, and I caught a picture, which shows how beautiful it is here in the summer.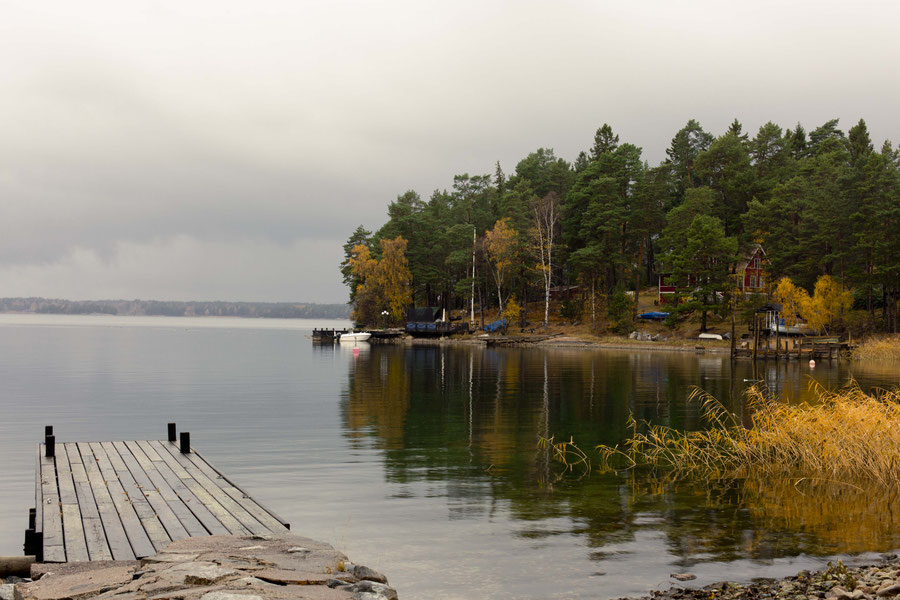 And one of R. in front of this beautiful house. Such a winter garden is not bad at all, right?
Back in the forest, we passed old trees and not much less old farms. Bullerbü. Once again I met an ideal of my childhood. In the end, all authors describe what they see and what they know. The invention is minimal. It is more of a description. At the core is something already existing. Nobody reinvents the wheel, so I don't have to try.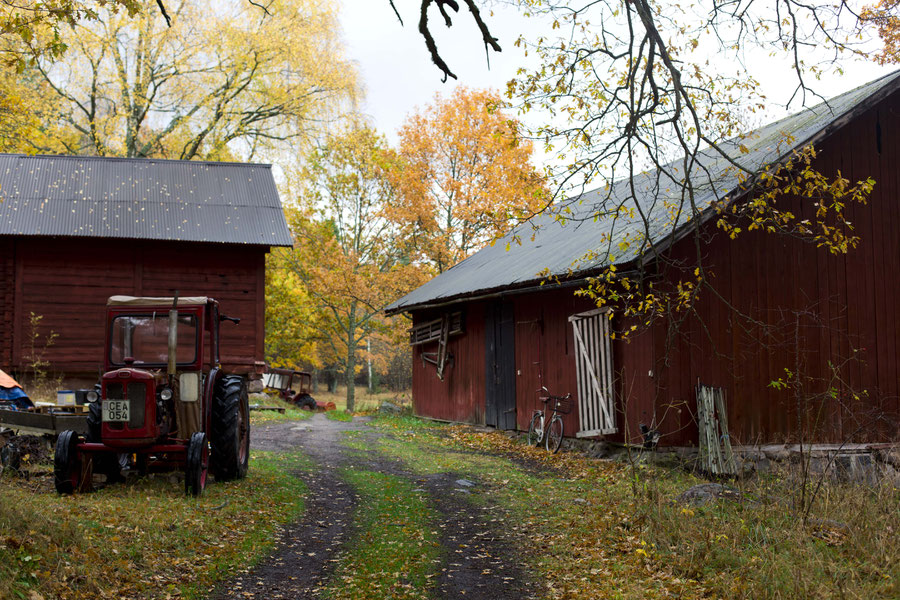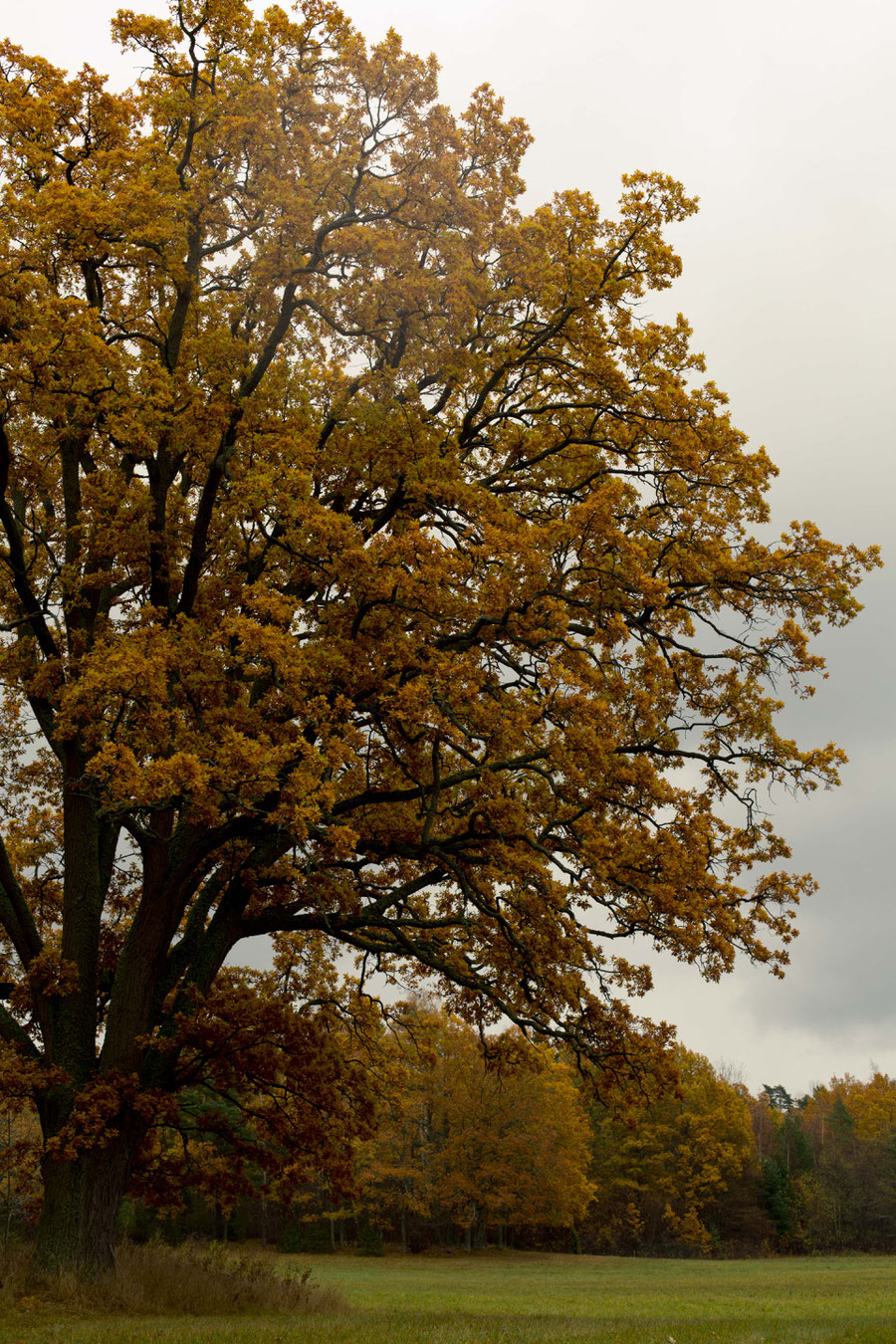 R. showed me blueberries and more blueberries. From now on I will recognise them everywhere. It grows like weeds here, the harvest in the summer must be fun. Blueberries are an integral part of the year-round diet here in the north. They are available not only in muffins or frozen in smoothies (as in Germany) but in all possible forms. In the supermarket, you can buy Blåbärssoppa here. A kind of smoothie with real fruits or thickened, depending on your budget. Delicious, especially in porridge. Later in Finland, my hostess has several hundred bags of blueberries in her freezer. Every weekday they are eaten with porridge. It's something like butter on bread. An essential food group. For the people here it's almost boring. For me, it is a great luxury. I will never forget the blueberries and miss them forever. I hope the foxes never get infected up here. It's such an integral part of the beauty of this place.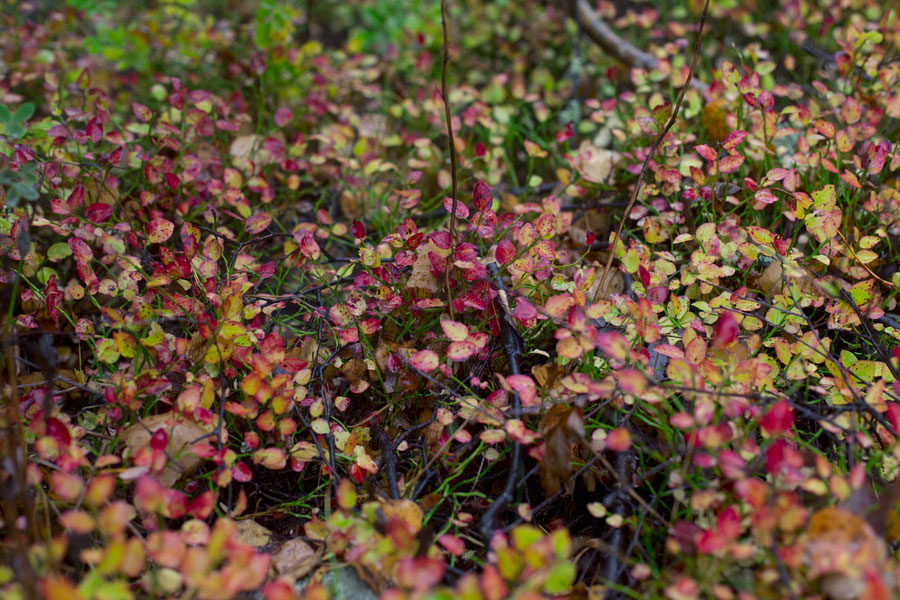 R. will return to Lund at the end of our three days, where she will do her Erasmus. She is already the second friend, who takes the time and accompanies me a bit on my journey. These kind of visits are great, and I am very happy. It's a beautiful way to stay in touch and will connect us forever. (Not that we need it, but still good.) Who knows, maybe we even get to spent time together in New Zealand, at some point in the future? Since I will have to stay there longer, and R, has some thoughts of returning, it's at least a possibility.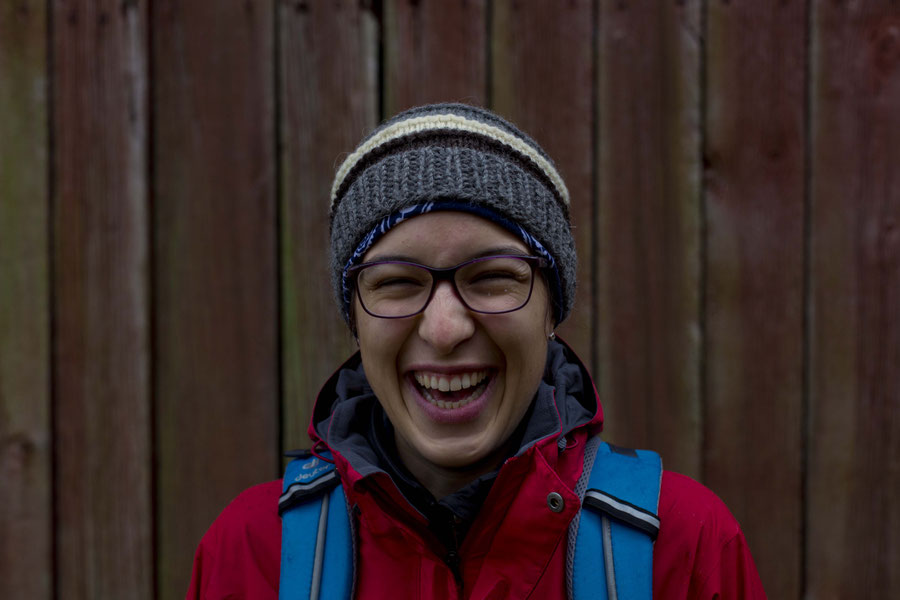 Meanwhile, it had started to rain again. The raindrops danced in the trees and the damp slowly penetrated my pants. The once made for this kind of rain were lying in my backpack. Of course, I hadn't packed them at the decisive moment. I had assumed that the rain protection of my unwaxed jacket would suffice. After all, It was not raining hard, only continuously.