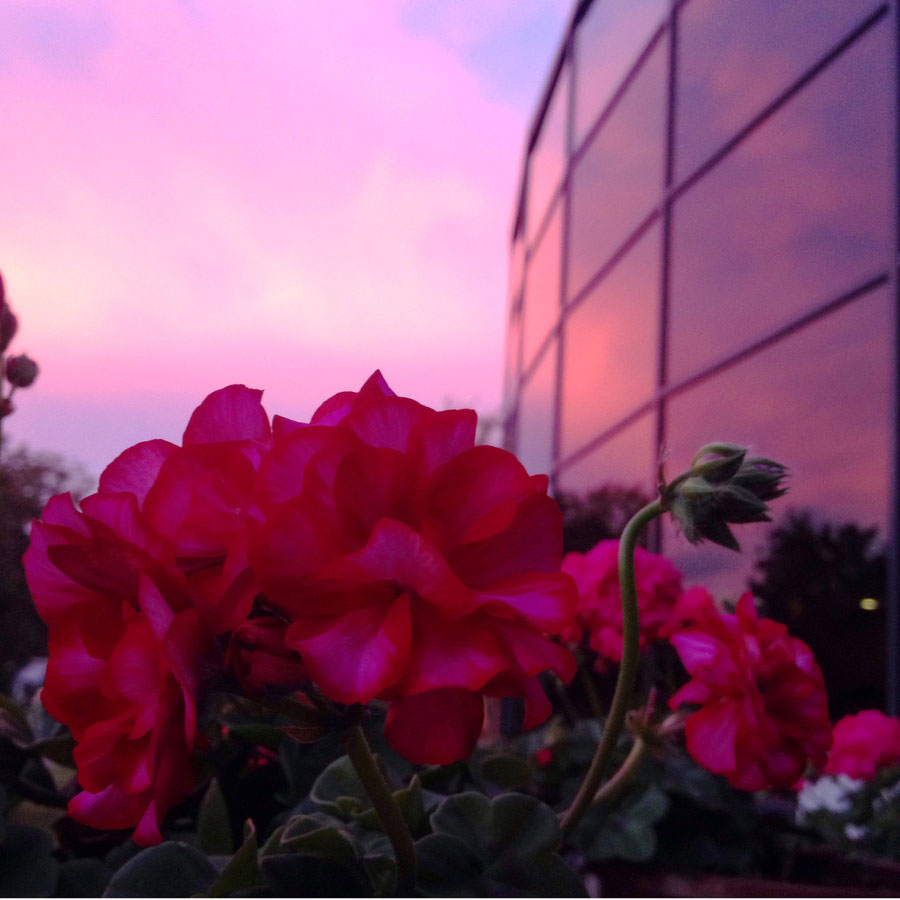 Read part 1, 2 and 3 of this story.
This is part 4/4.
When I got off in Klaipeda, the bright red sun stood in the sky. The clouds captured the pink light dramatically. I felt it was worthy of my state of mind and walked towards my AirBnB. Luckily there were city maps in front of each station and there was the internet in every intercity bus. I knew exactly where I had to go. I couldn't take the city bus because I didn't have the 80 cents for the fair. I was moneyless, hungry and isolated in a strange city. (Sometimes this happens really fast...) From the reviews on AirBnB, I knew that my hostess provided a fruit plate and tea for her guests. I would have something to eat, warmth, a shower, a bed and a contact person. It would be wonderful considering the circumstances.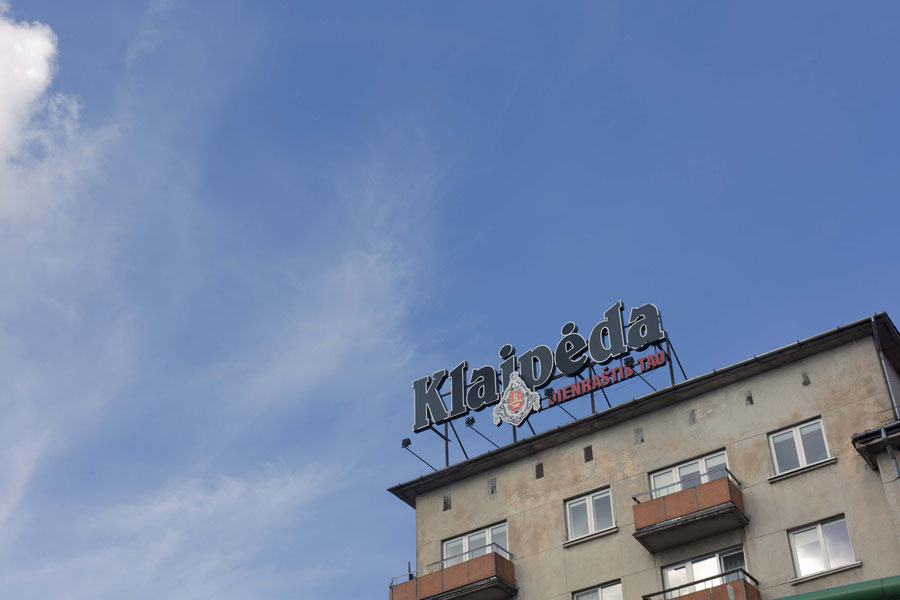 Klaipéda is a small town on the coast of Lithuania. I would not necessarily call it beautiful but it has a very pretty old centre. On my way here, I was asked repeatedly why I wanted to visit Klaipéda. There was no other reason than my initial decision to travel along the baltic coast. My mother had claimed that the Baltic Sea looked the same everywhere. Obviously, that wasn't true and I wanted to see for myself. The changes were small and mostly cultural. Therefore it took time and an observant eye to recognize the differences.
I am not interested in seeing everything on my journey. I know better than to set myself up for failure and disappointment. However, what I would love to understand are the greater dynamics. The big picture. I do not have to visit every capital, I often find that small towns give a much better picture of life in a country. Berlin is not Germany, London not Great Britain, Paris not France, Warsaw not Poland and Vilnius, not Lithuania. Ultimately, the power over my journey lies with me. For the first time in my life "because I said so" is the only justification I need. A fantastic feeling.
At this time in Germany, all the alarm bells went off. Since I hadn't memorized the account numbers and my phone contract had expired, I was not able to buy a new phone, lock the cards or do online banking. My mother tried and failed. After some time I managed to find the data for my online banking and I saw that no one had tried to access it. Of course, all of the people advised me to lock the cards as fast as possible but I was remembering something a very good friend told me, shortly before my departure: "Bella, nothing will happen on your trip. You're just one of those people who doesn't drown. Remember x and y situation, something should have happened to you, but it didn't. There are people like that. You're one of those. Enjoy it." I decided to believe her and did not lock the accounts.
After a longish nap, I asked my hostess in Klaipéda, via Google translator, if she could give me money, which I would transfer to her account (my sister was my life saver). Fortunately, she agreed. In addition, she called the numbers for me, that M had sent me for the bus station of Vilnius. Meanwhile, I got an e-mail from Eurolines that told me, since I had not bought my ticket directly from them, they were not responsible for my wallet. Thank you very much.
I had already resigned hope when the bus station in Vilnius called my hostess and told her that I should come to Vilnius the next day to pick up the purse. People are great. I did not intend to travel to Vilnius originally but there I went! The next morning I traveled 307 kilometers back and forth. Crossing the country in its entirety twice in one day. I saw a lot of forests, similar to Poland, and newly laid track beds. I decided to spend the day in Vilnius and threw myself into the adventure with 42€ to my name. The journey cost 19€ (bus with the internet) the return 16€ (train without the internet), so I had 7€ for the day. Once there, I ran from office to office, talked to different people – the fund office, the information woman, the station manager – no one could tell me where I could find my purse. Slowly, I began to believe that everything was lost in translation. After all, my hostess spoke Russian, not Lithuanian. Perhaps they did not give any information on the phone? Perhaps, here, everybody is a criminal and they cover for each other? I should have blocked my account. Ill humoured and without money, I walked into the city center and spend three hours in its darkest streets and corners. Buying something to eat felt like a very bad idea because chances were I wouldn't get my wallet back anytime soon. I ate the cheapest Lithuanian cream cheese from the supermarket and zwieback. I'm not a fan of zwieback but my stomach was growling. I had bought it the day before and it had been my dinner, breakfast, and lunch. When I bought my ticket for the return trip and I knew chances of recovering my wallet were slim, I picked up a kebab at the train station. The kebab man talked to me in that way only kebab men do. Again, I felt at home almost immediately. Chats with kebab men are a mix between a profound exchange of information and meaningless chatter. It is an art form. When a bus driver came and bought a kebab as well, I knew this one would be good. It was the highlight of my shitty day.
Back in Klaipéda, my hostess was shaken when hearing about my pointless journey. She called the station again and found out that I was in the wrong offices. There was a fourth one: the Eurolines international office. They handed the wallet bag to a bus driver, who would deliver it to Klaipéda at the station at 3:20 pm the next day. The personal information was matched: it was certainly mine. I went there with my hostess and got it back. R was right. I am one of those people with more luck than foresight.